At Robert Arkenstall we aim to provide a high-quality and engaging religious education following the Cambridgeshire Agreed Syllabus. We see religious education as a challenging, thought-provoking subject which is relevant for children of all faiths, or none. Our aim is to help the children develop an awareness of their own beliefs, values and commitments.
We encourage them to share experiences and to learn from one another and from the religions in our community.
During their time at school pupils will learn about the six major world religions.
In KS1, the focus is on Christianity and Sikhism.
In Years 3 and 4 we introduce Judaism and Islam, while Years 5 and 6 will also explore Hinduism and Buddhism. In addition to these, we include a unit which explores the ideas and values of Humanism.
In RE we aim to create a community of enquiry, basing all lessons around key questions which the pupils can explore in a variety of ways, including through art, DT and drama activities. The children will also have the opportunity to learn about different religions, beliefs and festivals through a variety of visits, such as to Ely Cathedral and other local churches. We also invite visitors to come into school to talk to us about their faith.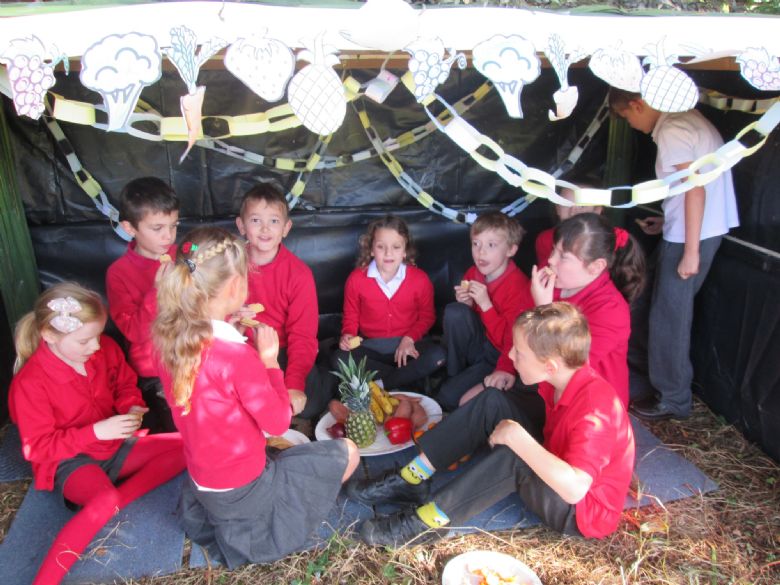 Year 4's enjoying the Jewish Sukkah they built and decorated outside. They also made models of the Sukkah.