Dinner Menu
We are extremely fortunate to have excellent kitchen facilities and currently, well over half of all pupils eat a school meal at lunchtime. We operate a cafeteria system, offering a choice of dishes every day. The kitchen staff, led by Val, our cook, are extremely friendly and get to know the children well. They are invaluable part of making shared meals a special time in the day.
Our lovely kitchen team - Dawn, Val and Jayne
Children can choose to eat a school meal on a day by day basis and and there is always a choice of salad bar and deserts.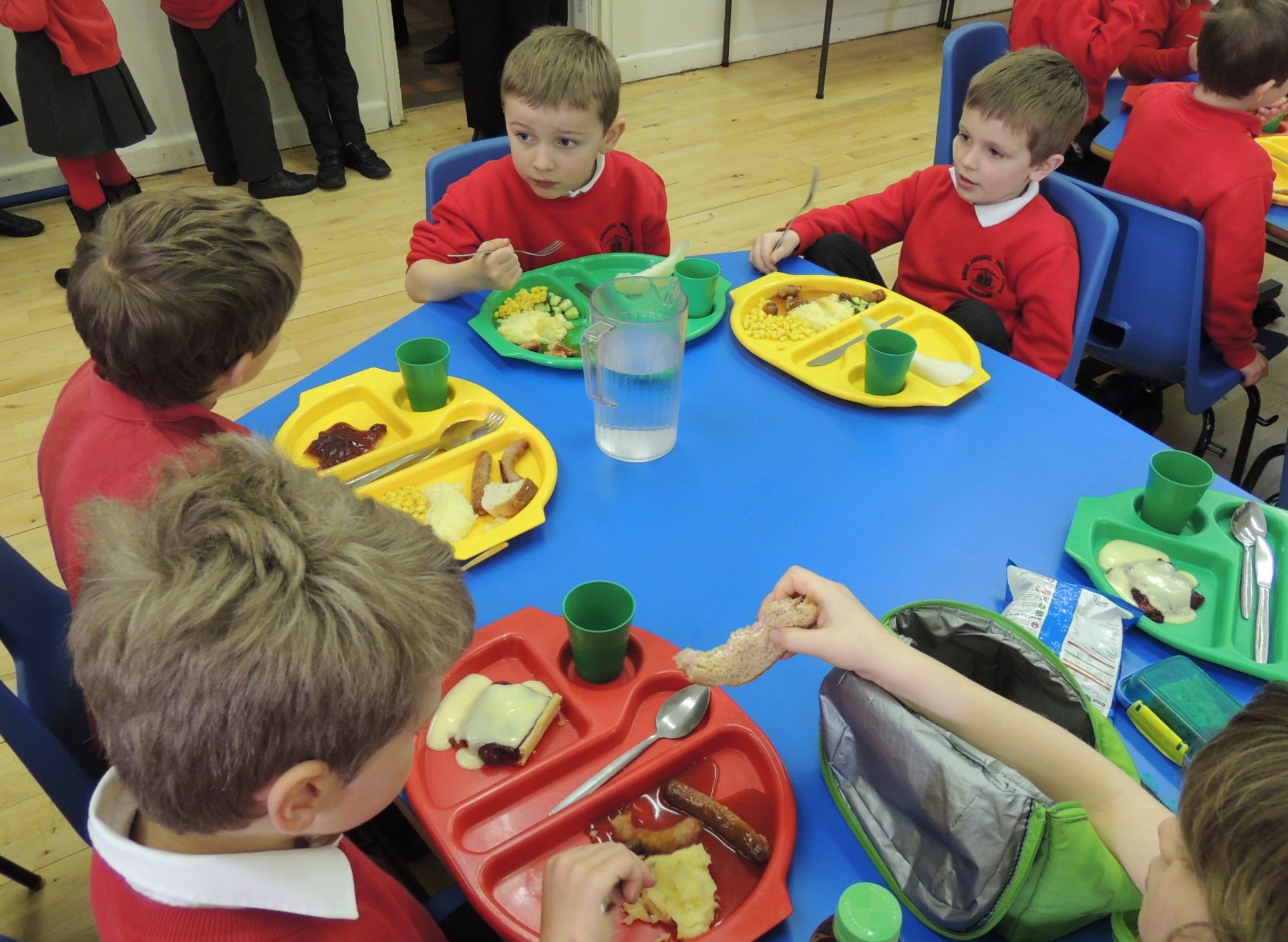 Meal times are a perfect time to celebrate special occasions and the kitchen staff like to make special menus for key events such as 'Children in Need' or Halloween. Last year we celebrated our football team's success with a special lunch. Of course, Christmas dinner is a highlight of the year. There is also the opportunity each Friday, for children who have a birthday during that week, to invite their friends to a special birthday table. Here they can enjoy their meal together and share a delicious birthday cake with candles to blow out and everyone singing 'Happy Birthday'!
Our kitchens are run by CCS - the trading division of Cambridgeshire County Council.
Their nutritionally balanced menus are developed under the guidance of their Dietitian, to provide young people with appetising meals that contribute to their health and education.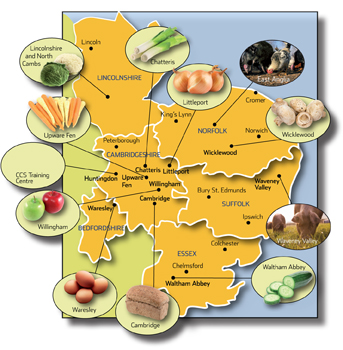 CCS offer meals that are safely produced, using quality locally sourced ingredients, sourced in a manner to promote the sustainability of the environment.
Recent changes to School Dinners!
As part of our endeavours to make school meals the best we can we have looked at making a number of changes. Every child in the school has had their say on what they like about the dinners and also what they would like improved. The school council members collated the information and met with Mr Holden from CCS to discuss the issues and make some requests.
Mr Holden was very keen to help improve the 'Dinner Experience' for everyone in the school. The council members highlighted a number of issues which we are now working on in response to the meeting. One issue was that some of the most popular meals are not served often enough. So, in response to this we have introduced 'Favourites Days'.
On these days the kitchen team go 'off menu' and provide instead a meal that has been voted a 'Favourite'. Everyone in the school had a chance to vote for their particular favourite and once again the school council got all the information together and told Mr Holden the results. There were a number of favourites that were requested and we hope to see them served up very soon!
Find out more about CCS by clicking their logo.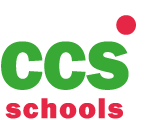 New menu for Summer 2018
We now have three choices for lunch! There is also the PDF you can download below.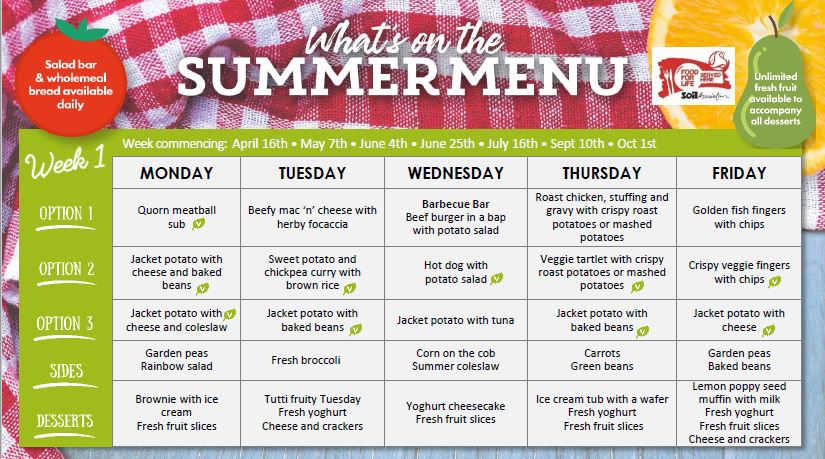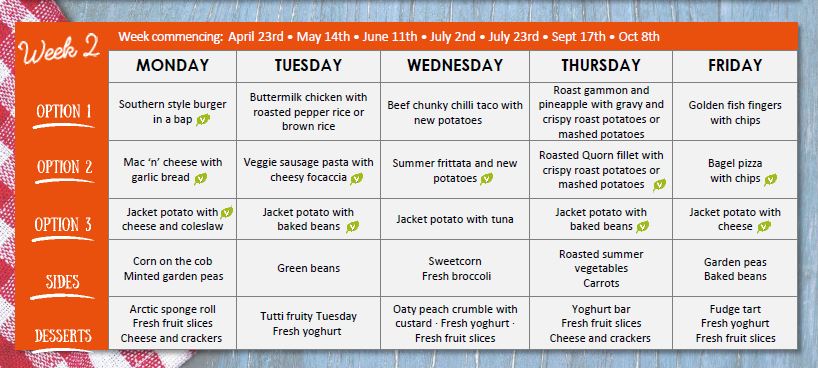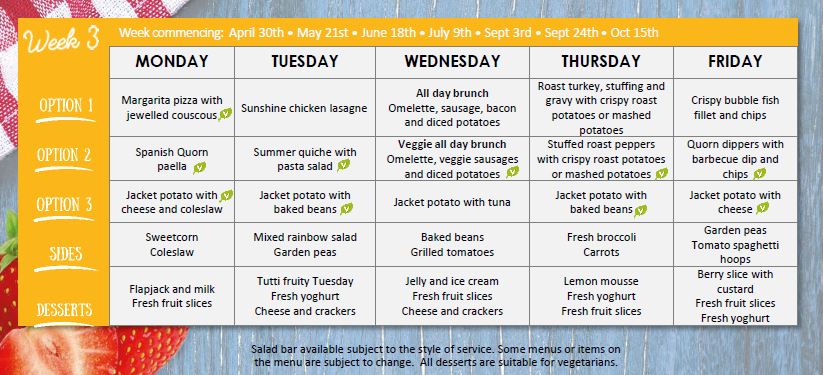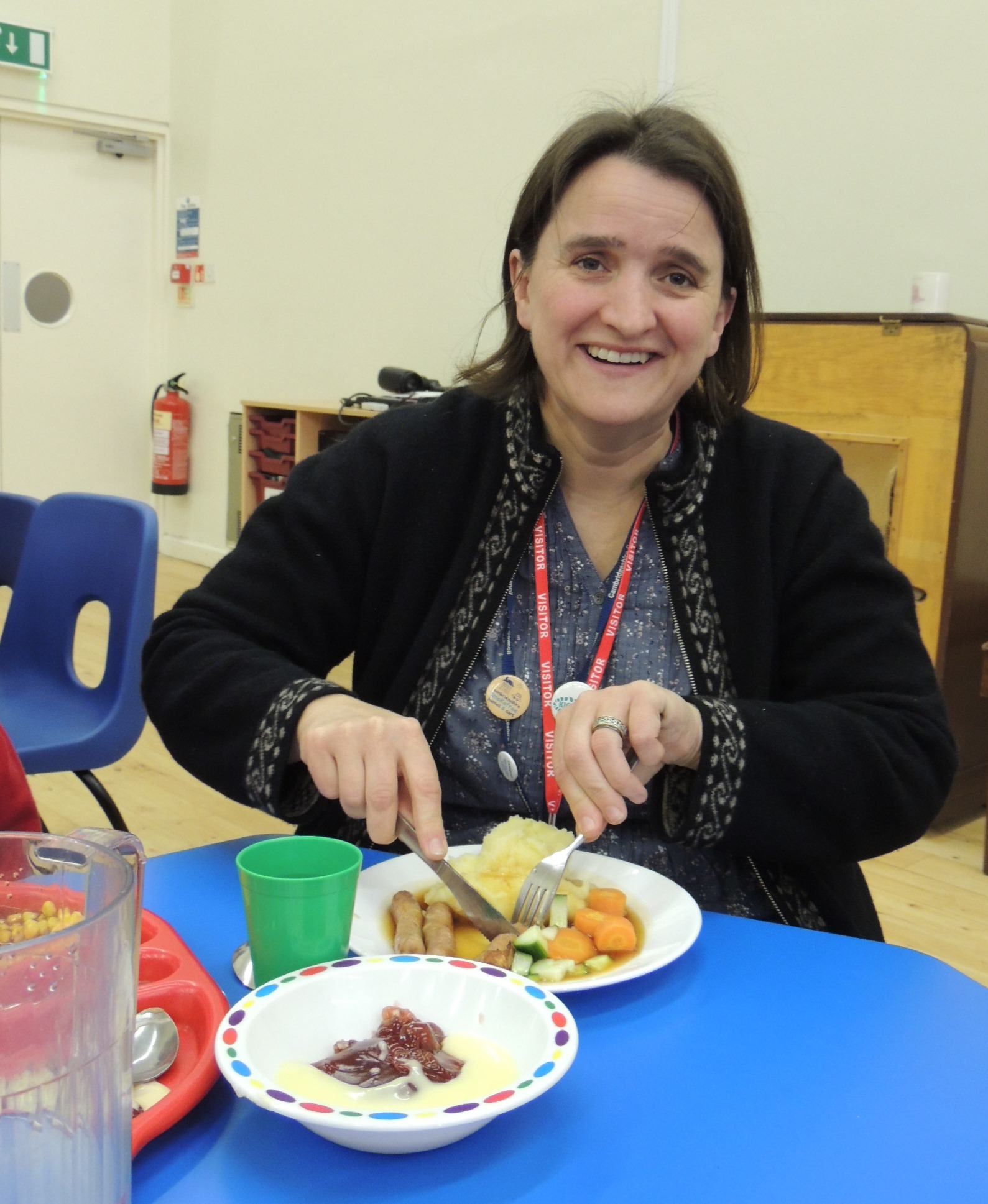 Our Chair of Governors drops in for lunch