Dinner Menu
We are extremely fortunate to have excellent kitchen facilities and currently, well over half of all pupils eat a school meal at lunchtime. We operate a cafeteria system, offering a choice of dishes every day. The kitchen staff, led by Val, our cook, are extremely friendly and get to know the children well. They are invaluable part of making shared meals a special time in the day.
Children can choose to eat a school meal on a day by day basis and and there is always a choice of salad bar and deserts.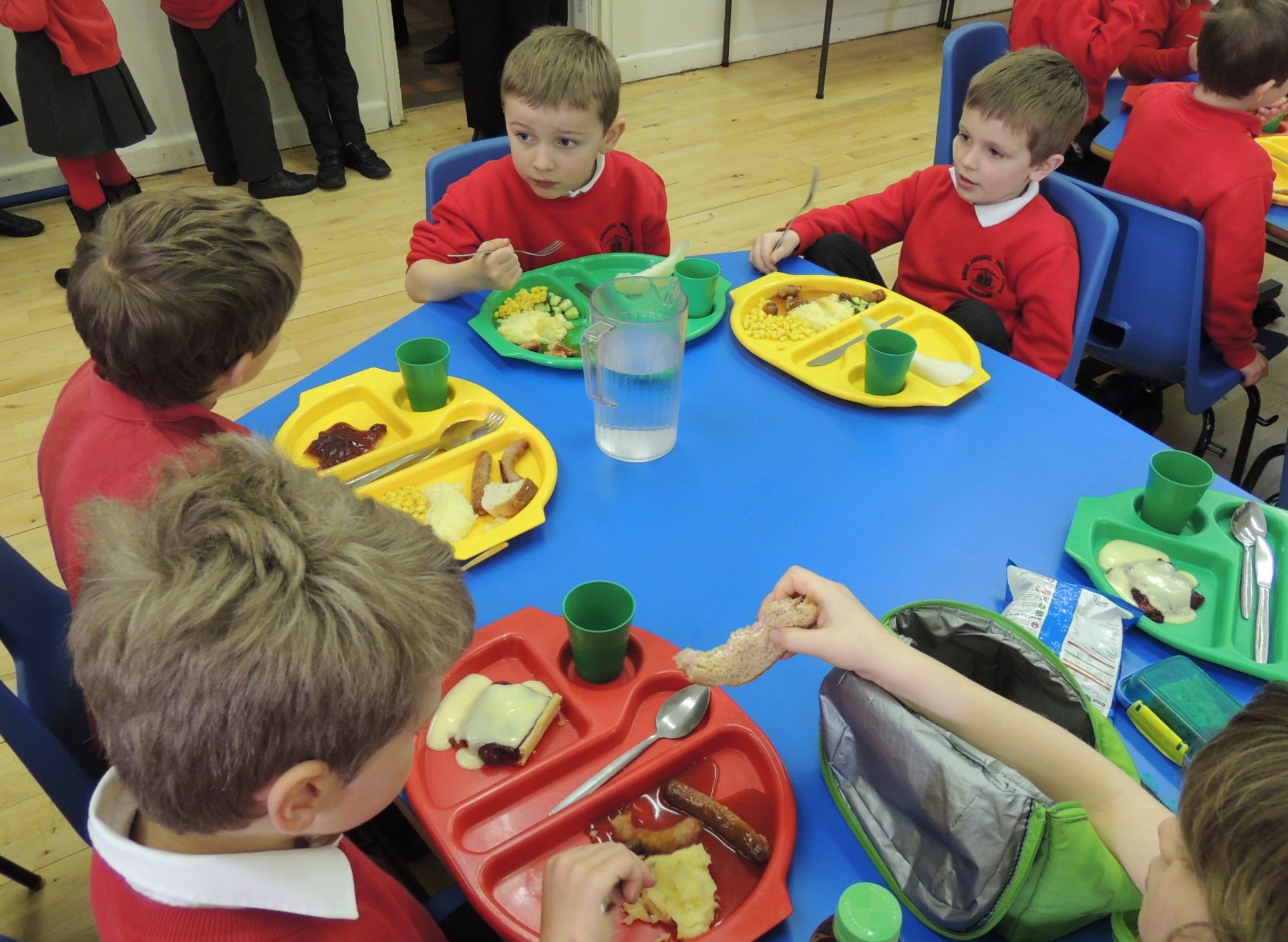 Meal times are a perfect time to celebrate special occasions and the kitchen staff like to make special menus for key events such as 'Children in Need' or Halloween. Last year we celebrated our football team's success with a special lunch. Of course, Christmas dinner is a highlight of the year. There is also the opportunity each Friday, for children who have a birthday during that week, to invite their friends to a special birthday table. Here they can enjoy their meal together and share a delicious birthday cake with candles to blow out and everyone singing 'Happy Birthday'!
Our kitchens are run by T(n)S
Click the logo for the link to their website if you would like to know more about them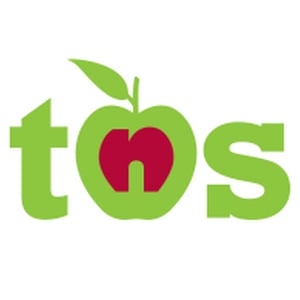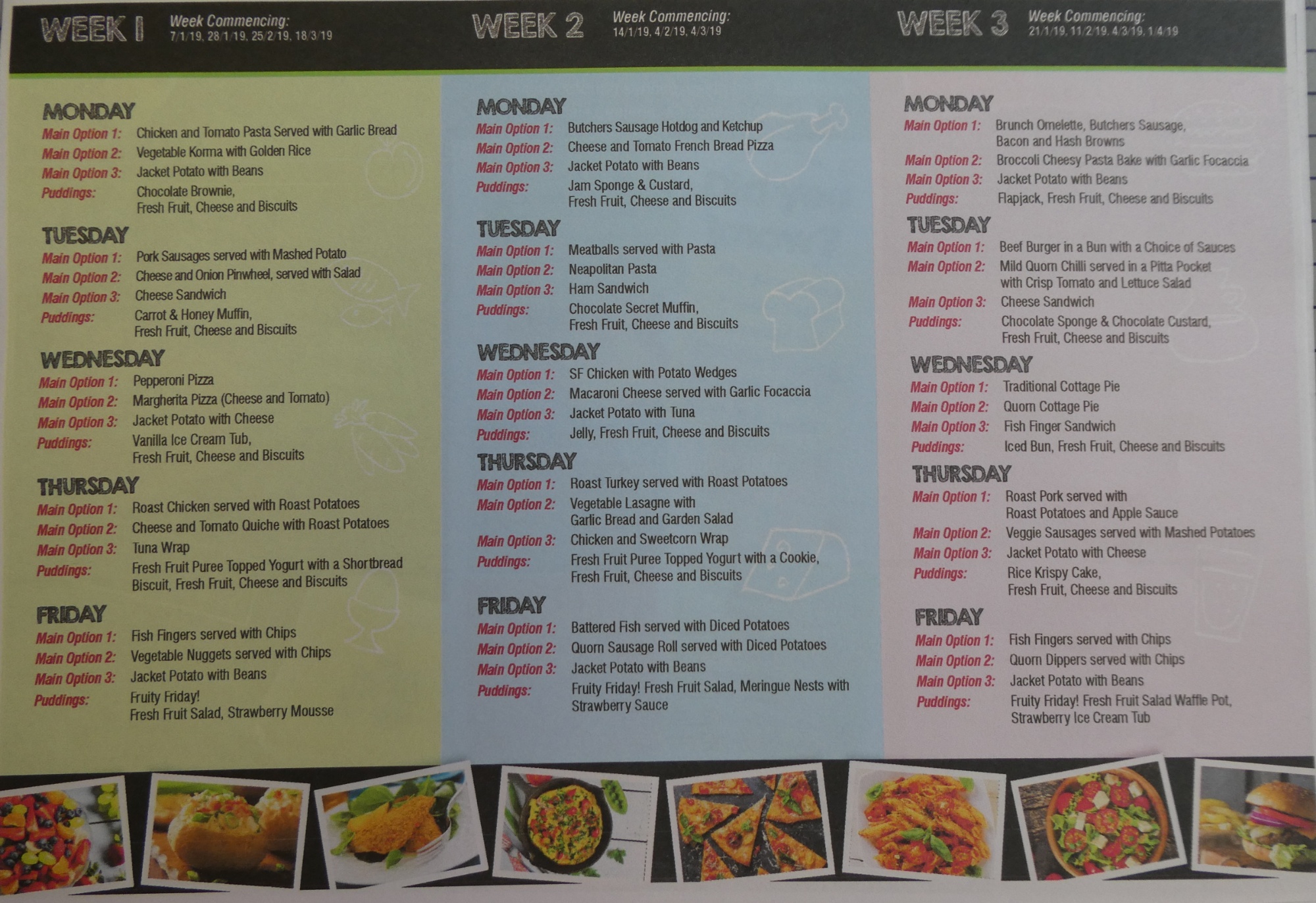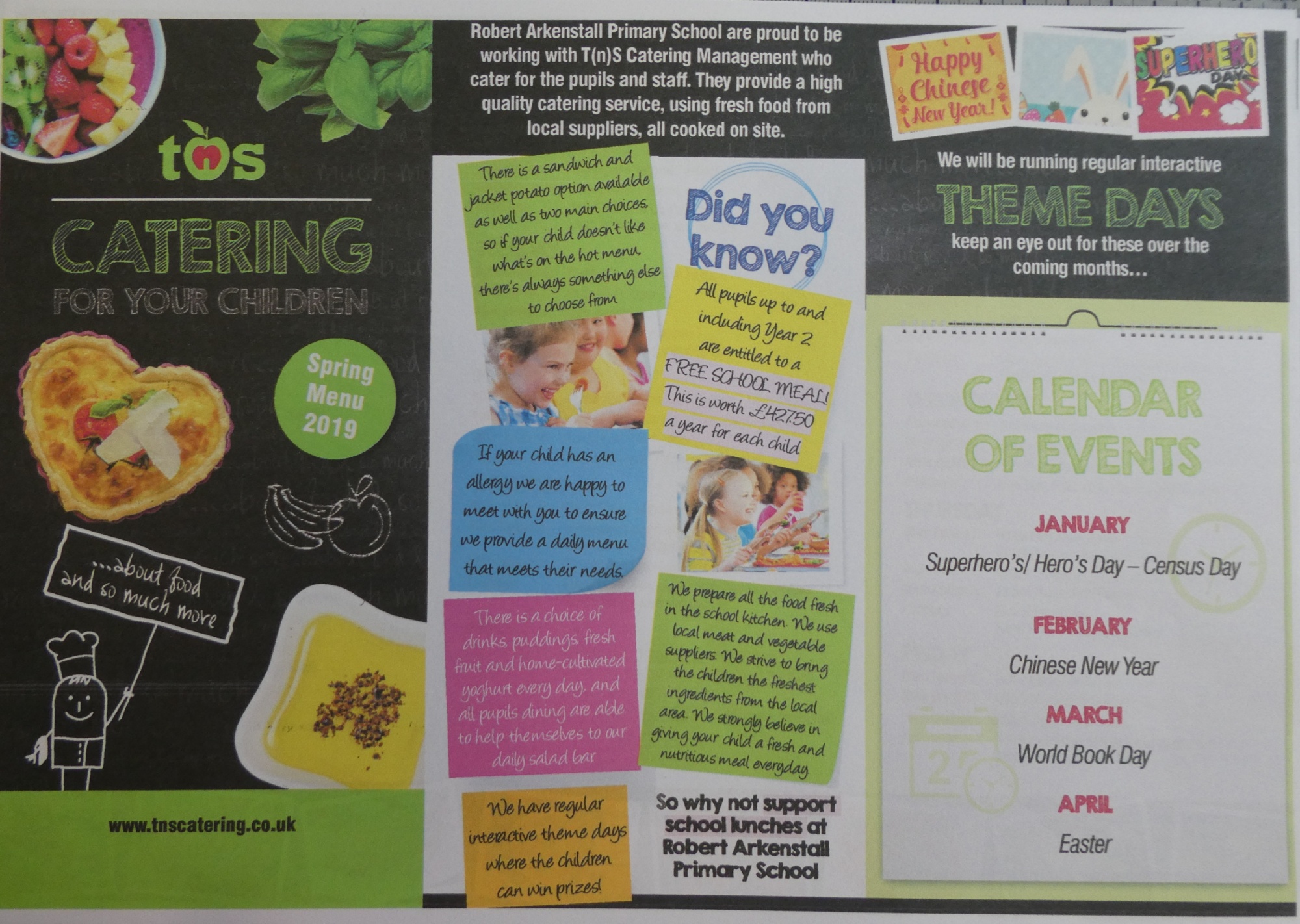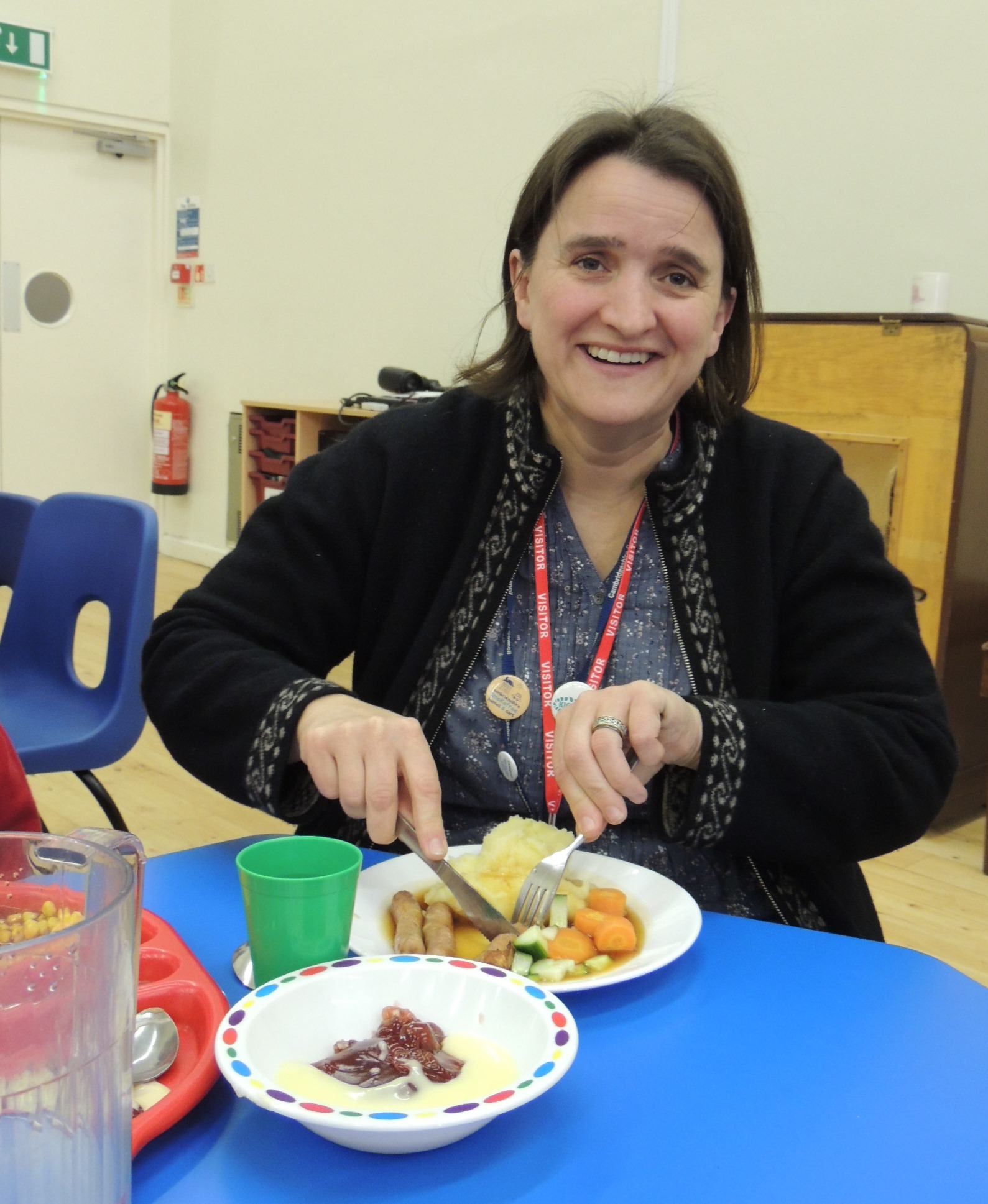 Our Chair of Governors drops in for lunch