Sports Day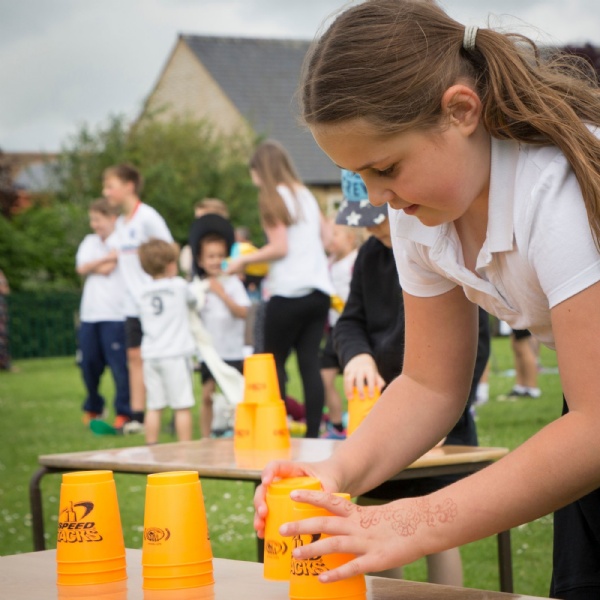 Friday 8th July dawned damp and blustery. Would Sports Day be able to go ahead? Luckily the rain stopped and the breeze dried the ground - Sports Day was on!
Sports Day is always a popular event with the children and this year was no exception. High spirits and loads of enthusiasm was in evidence all through the school. The four houses - Red, Blue, Yellow and White were all keen to get their hands on the cup. Yellow, who won last year, were sure they would do it again - but would they?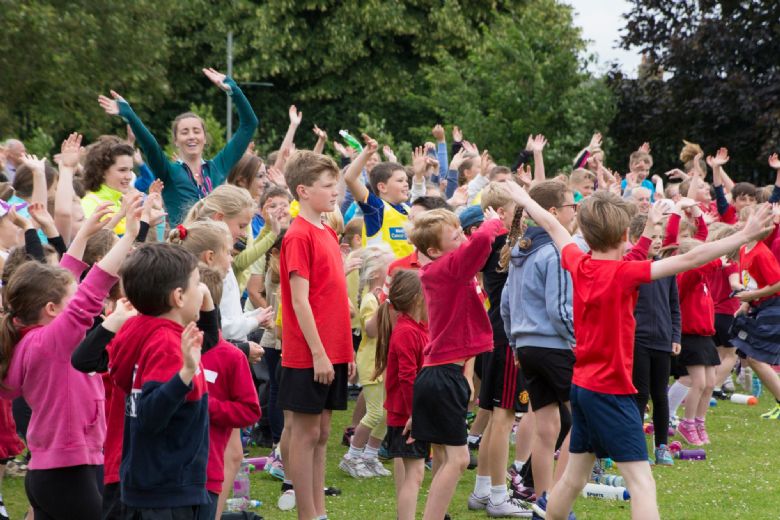 The whole event was overseen by Mr Sharp with Mrs Bonney and Mr Fisher keeping track of the points for each house.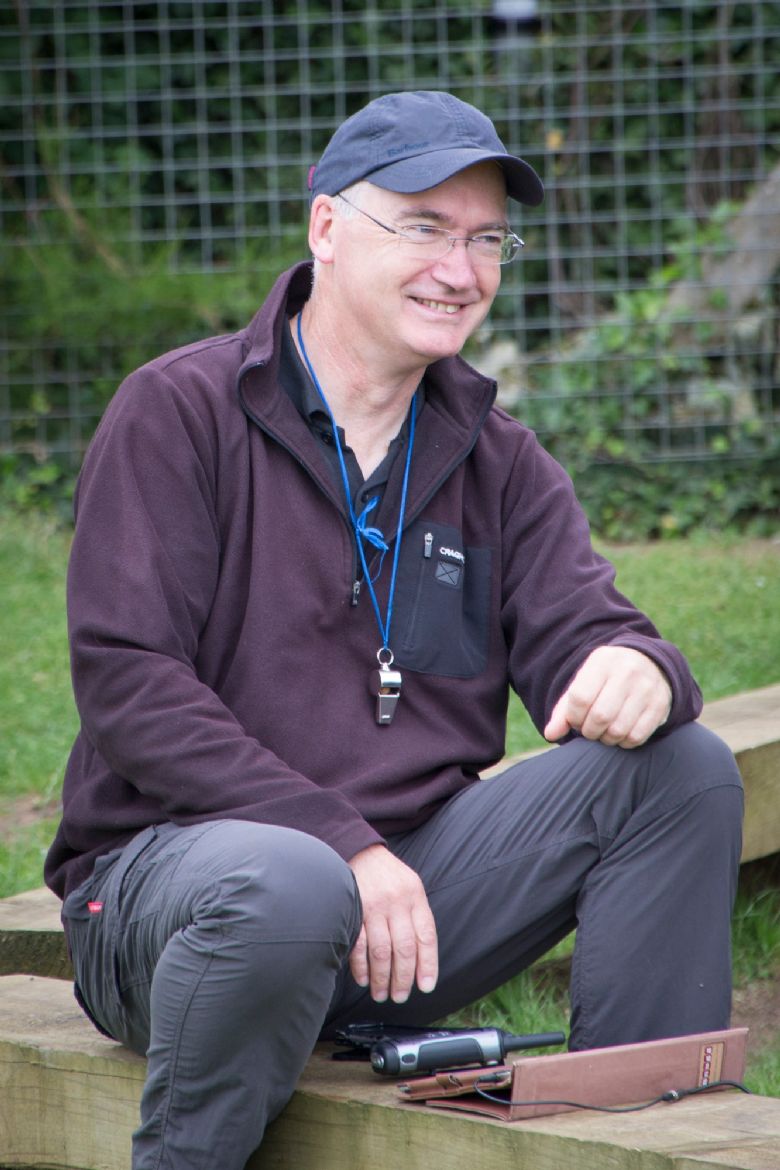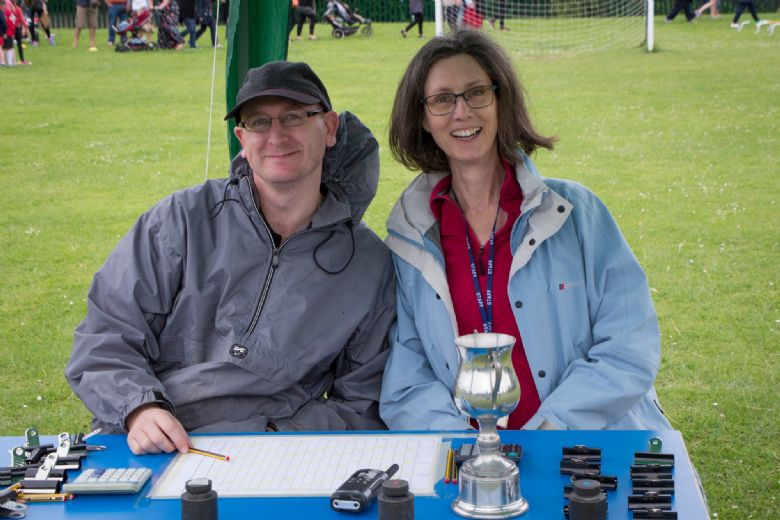 After a parade of the teams, a warm up led by Year 6 and the National Anthem, the day got underway. There were 17 events ranging from the traditional egg and spoon to cup stacking and including - Bean bag race, Football shot, Obstacle race and Fancy Dress race! Everyone got a chance to try everything and earn points for their team.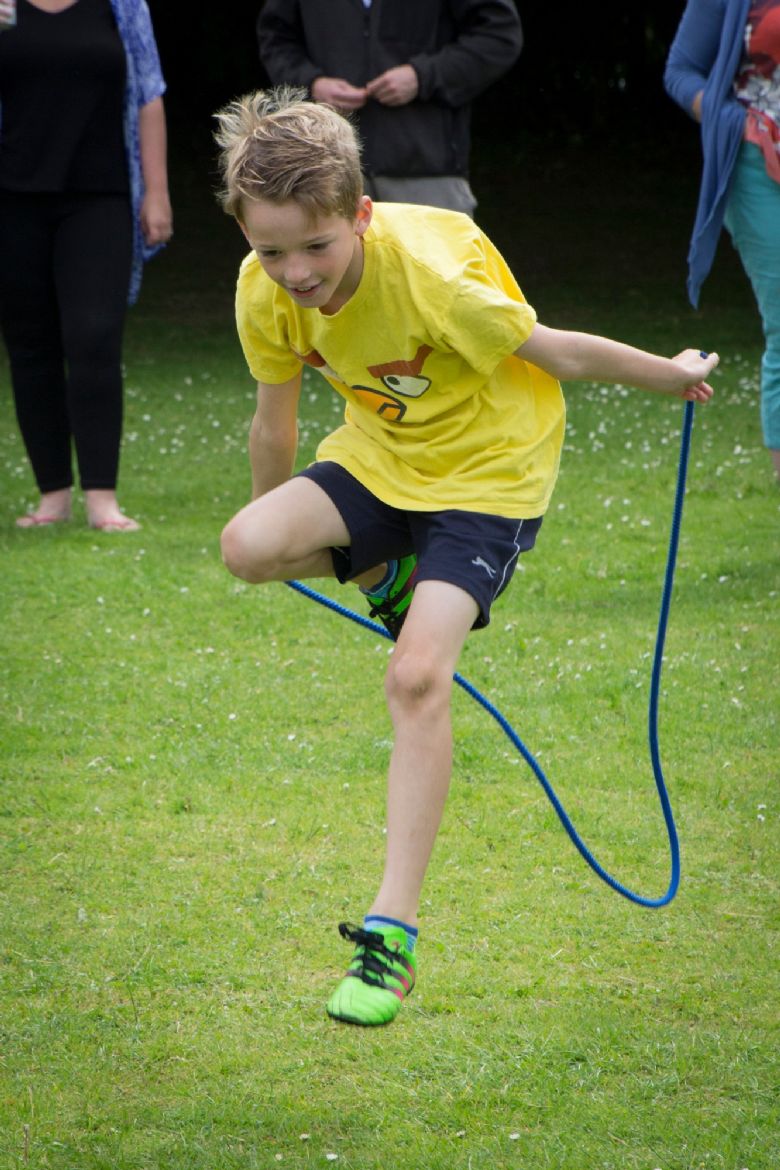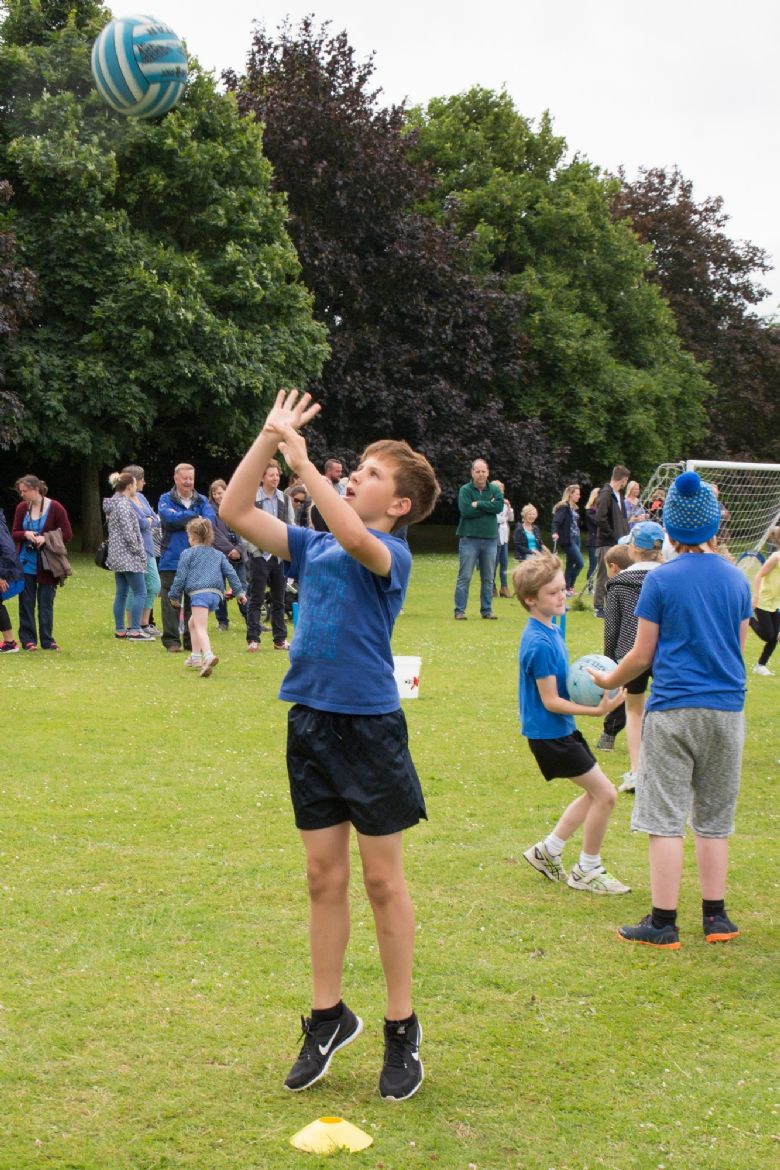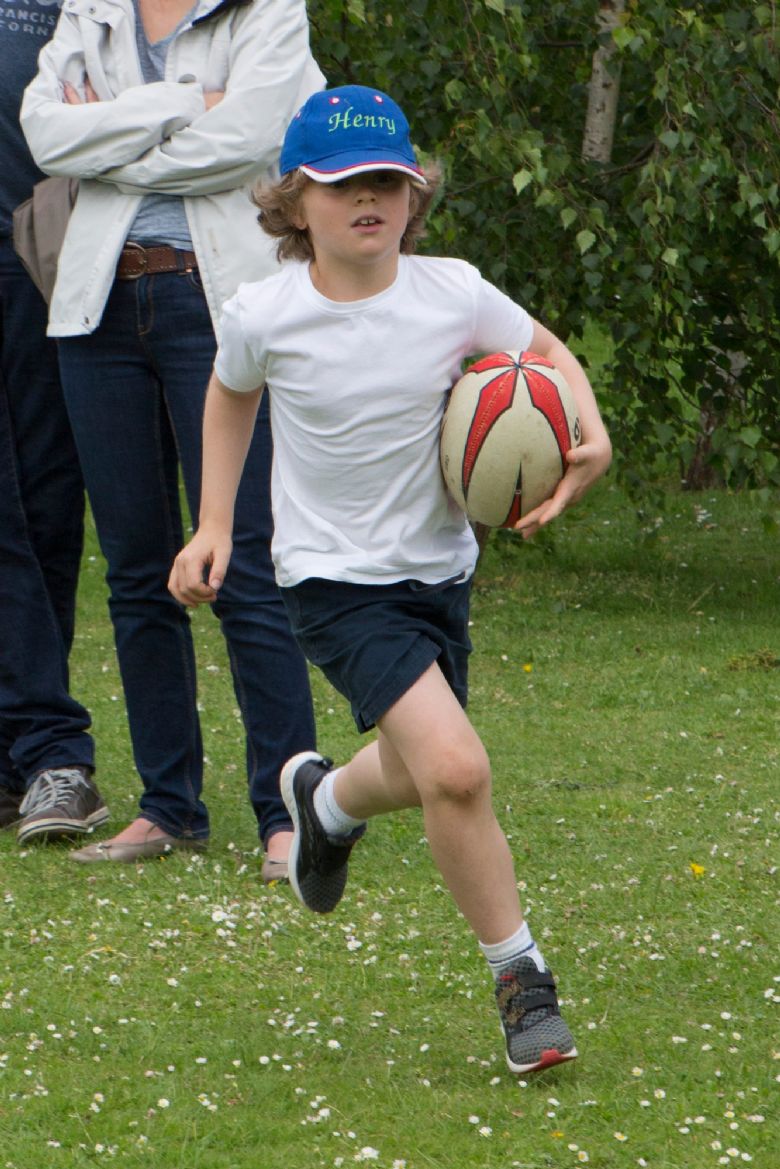 The weather was perfect - warm with a breeze and everyone enjoyed taking part. At the end the points were added up and everyone waited expectantly.....
Mr Sharp announced the reults in reverse order - the excitement built until.....
BLUE TEAM!! The winners!!
Great excitement over that as Blue Team hadn't won for 11 years!!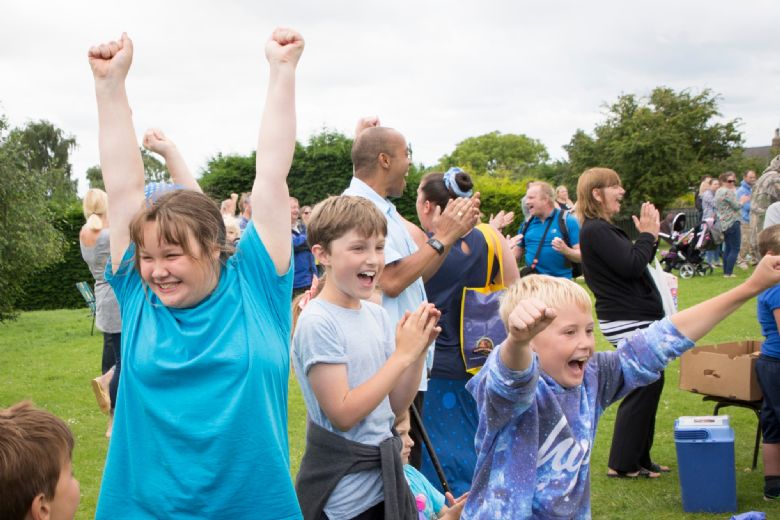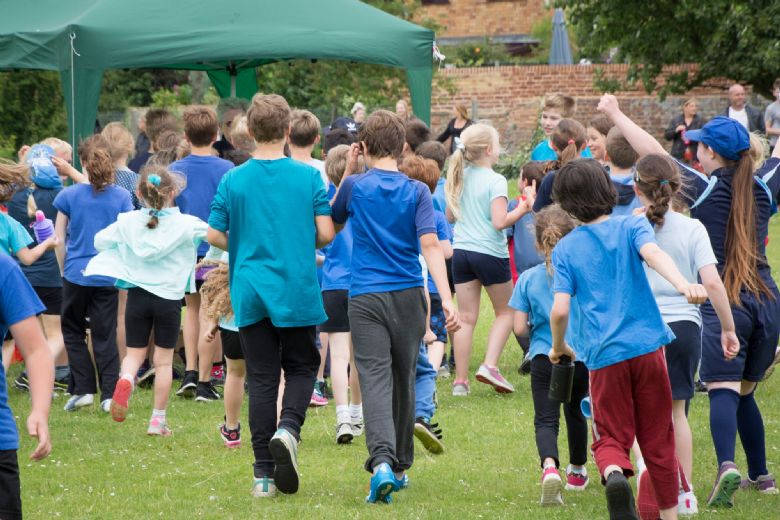 The cup was presented by Mrs Pam Turner who had been a governor at the school for a period of nearly 20 years. The last sports day she had attended was 42 years ago when her son was in Year 6.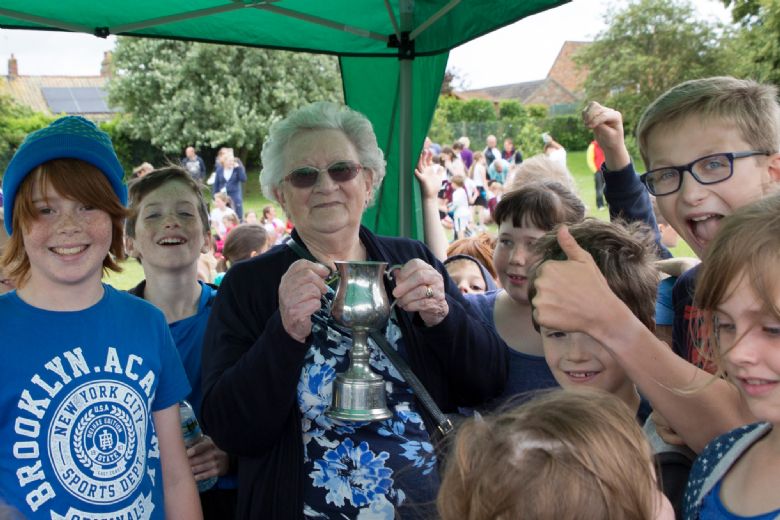 Well done to everyone who took part - you were all amazing! Thanks to all the staff for making it such a successful event. Go over to the gallery to see more photos from Sports Day.