Opening the New Library!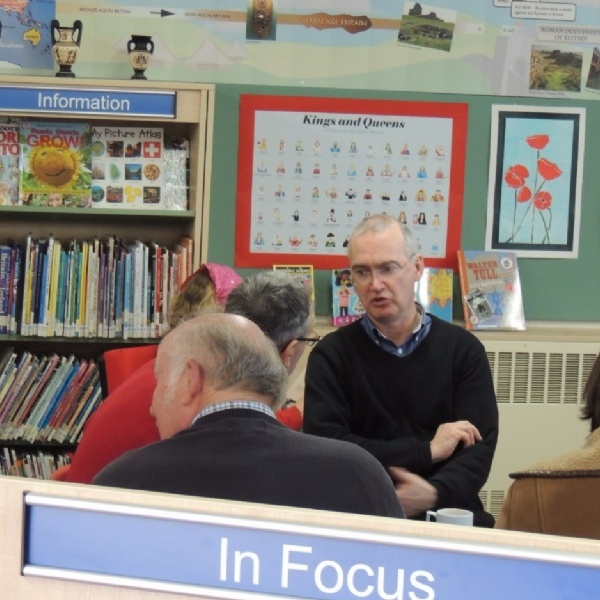 Library officially opens on Monday 29th February! Local author Mark Lowery spent the day with us and representatives from two local charities, who had given generous grants, helped us celebrate. Read more on the library page about the project.
Local author Mark Lowery gave hours of entertaining presentations and workshops with all children in school yesterday to help us celebrate the opening of our fantastic new library space. Children were eagerly discussing, planning and writing stories following the brilliant 'how to write a story' presentation, which had children taking up challenges in role, feeling empathy and sniggering in equal measure at characters, solving maths puzzles and trying to win the secret prize by cracking the code which ran through the whole session for those curious enough to notice the clues!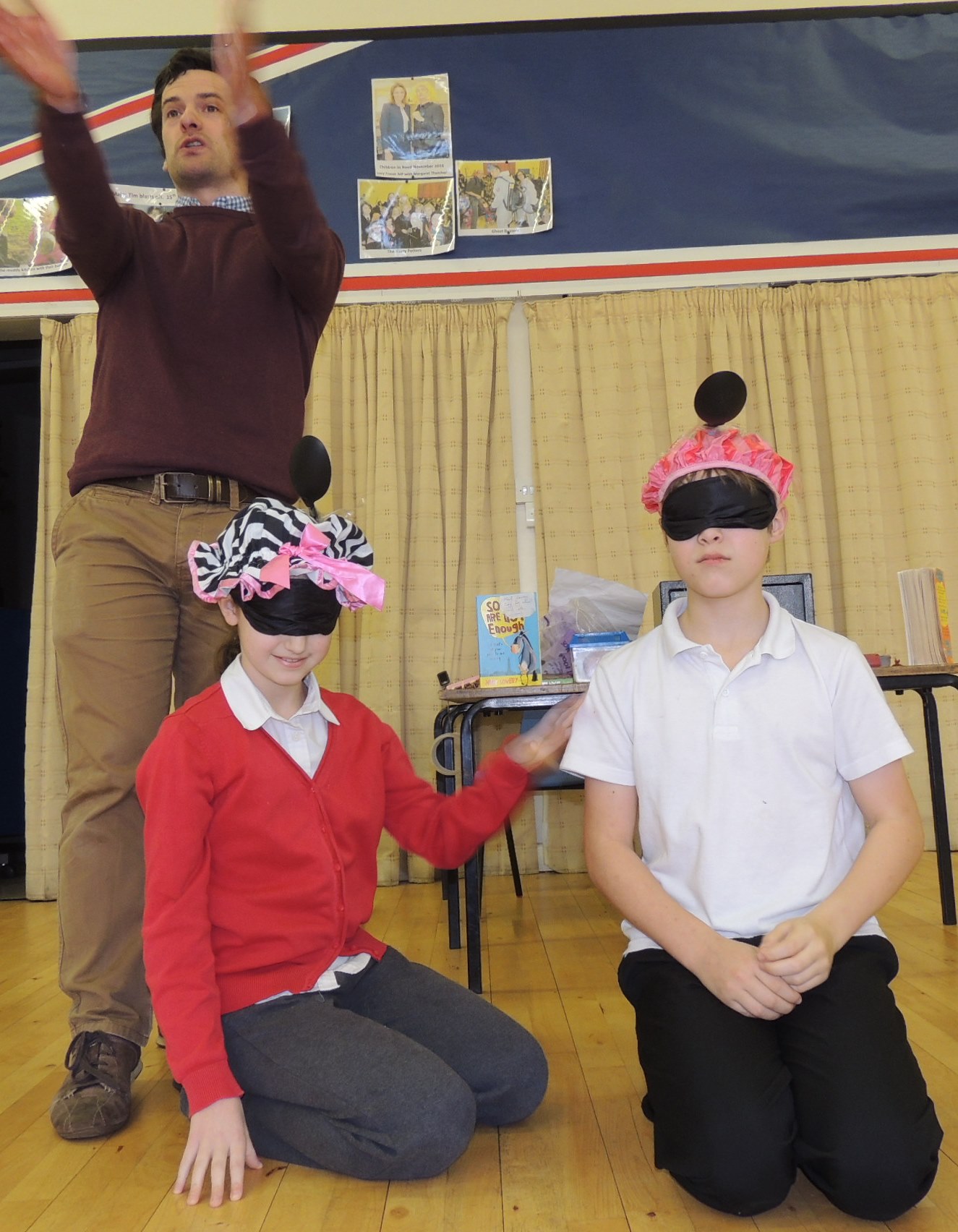 Doughnuts were inevitably involved and children are looking forward to their signed copies of The Doughnut that Ruined my Life.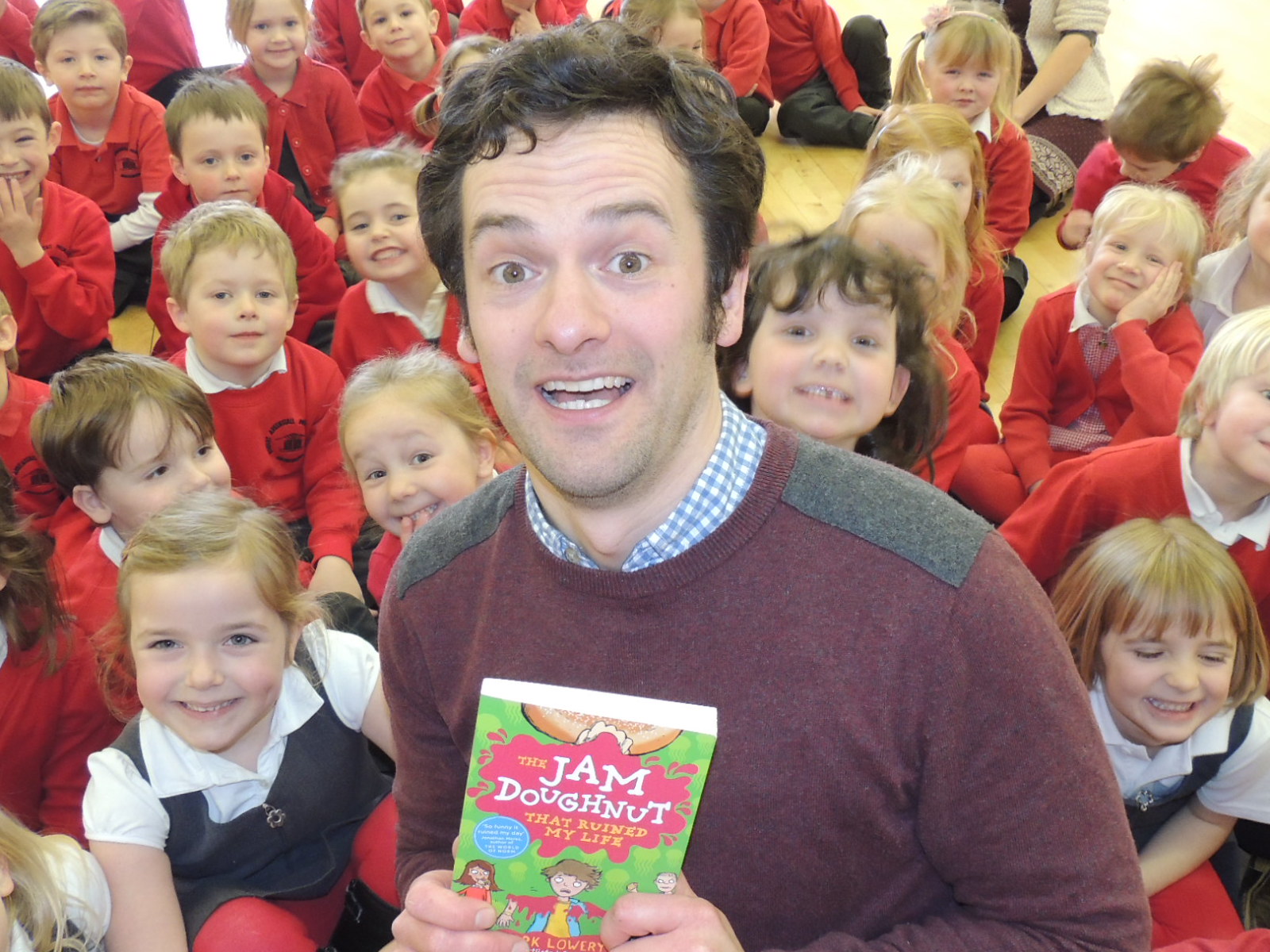 Jam is clearly an important feature of Mark's life, as he went on to bring to vivid life The Giant Jam Sandwich with Star and Sun class.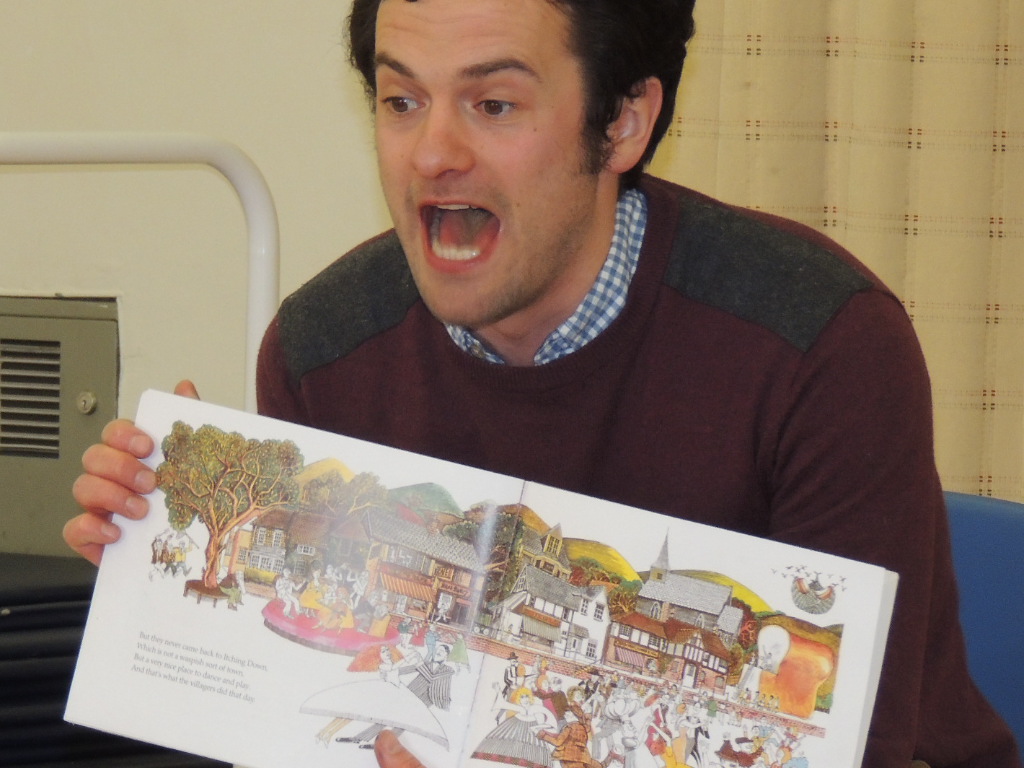 Later in the afternoon, Mark Lowery, the School Council and the Year 6 librarians welcomed representatives from local charities who had so generously supported our library project with grants which enabled us to make a vast improvement in the quality and quantity of books available for children in school.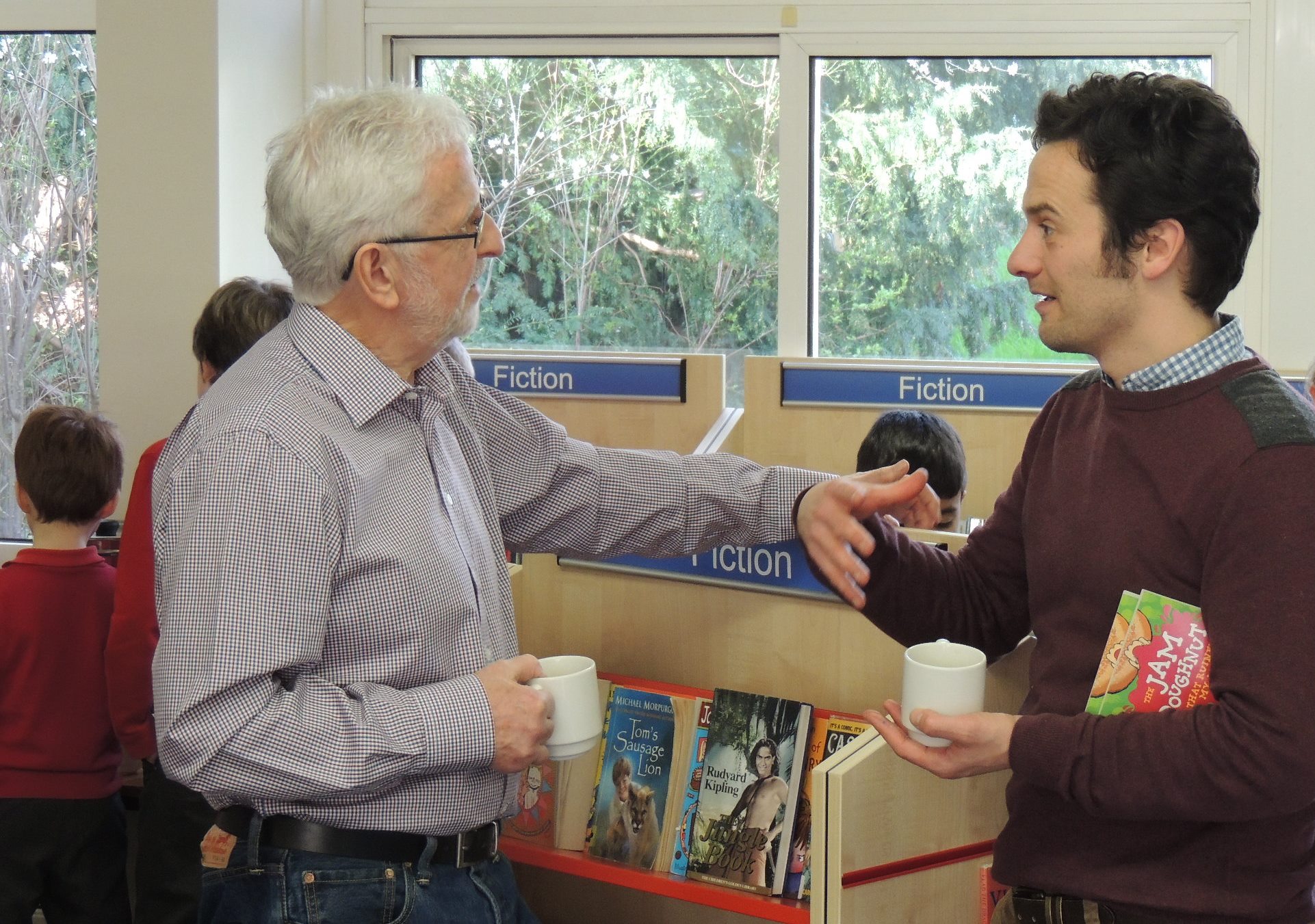 Please visit the gallery and the Library pages to read more about this very special day.