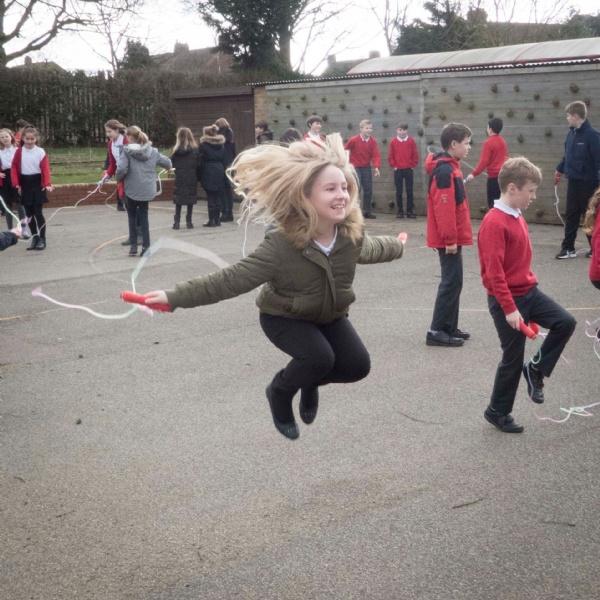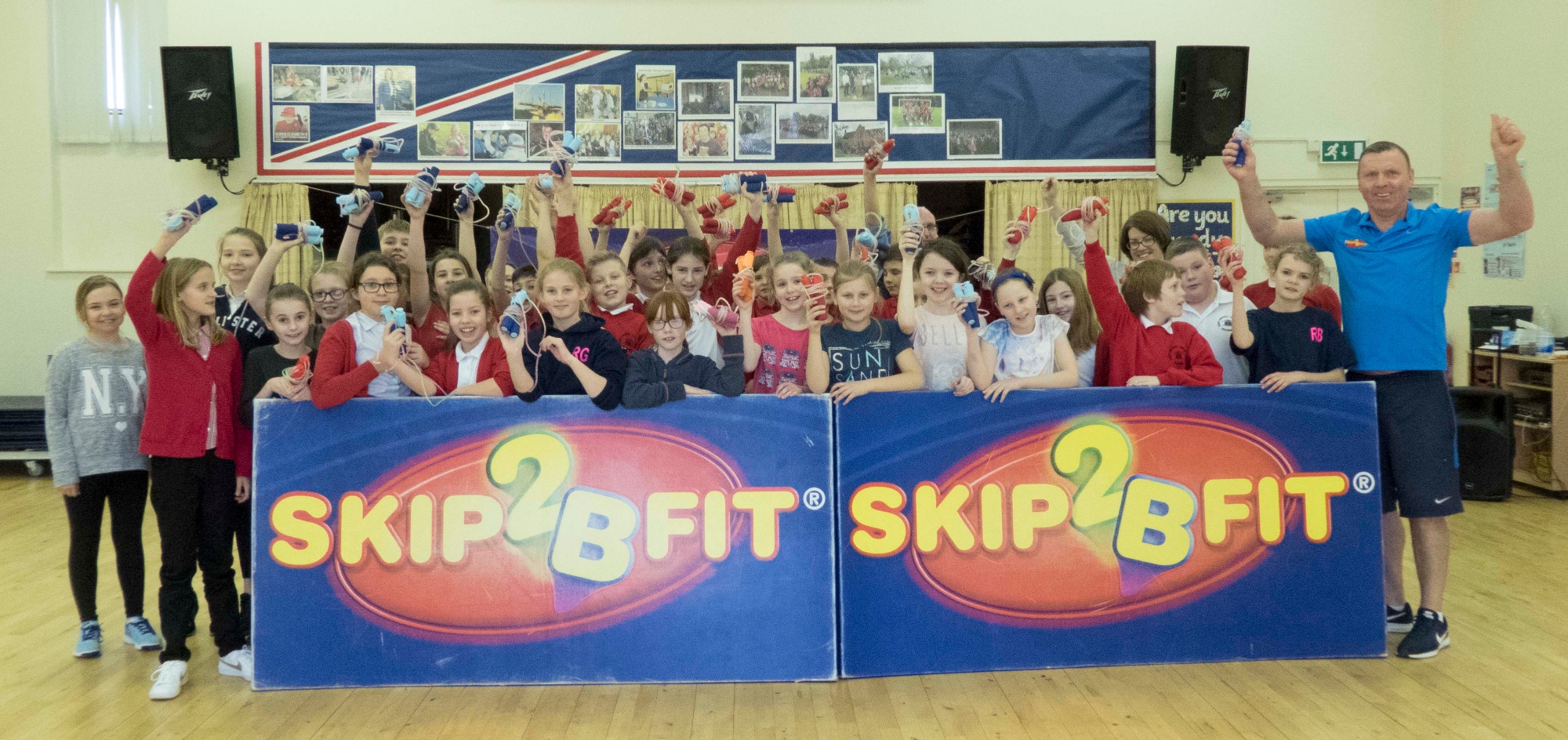 On Friday 24th February we had a visit from John McCormack. He came from 'SKIP2BFIT' to run workshops for the whole school because skipping is so much fun! It's also helps develop a growth mindset by showing practically that dedication and effort can lead to improvement. I think everyone who took part showed a growth mindset and improved their 'PB' (personal best) in the two minute challenge.
The skipping ropes were fully adjustable and counted the number of skips making it so easy to take part in the challenge. Even the teachers could do it!
It also motivated the children and the playgrounds at break and lunchtime were packed with skippers!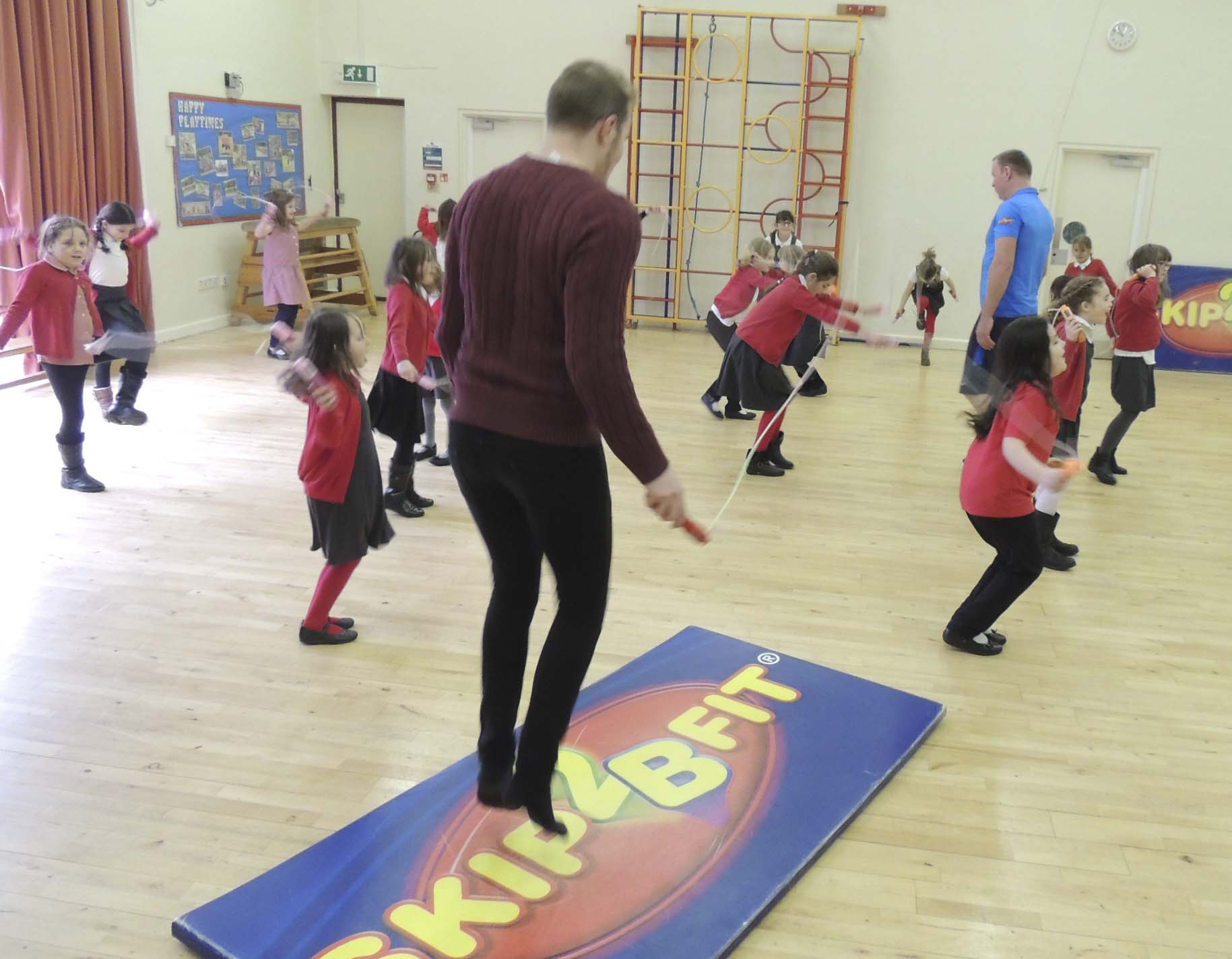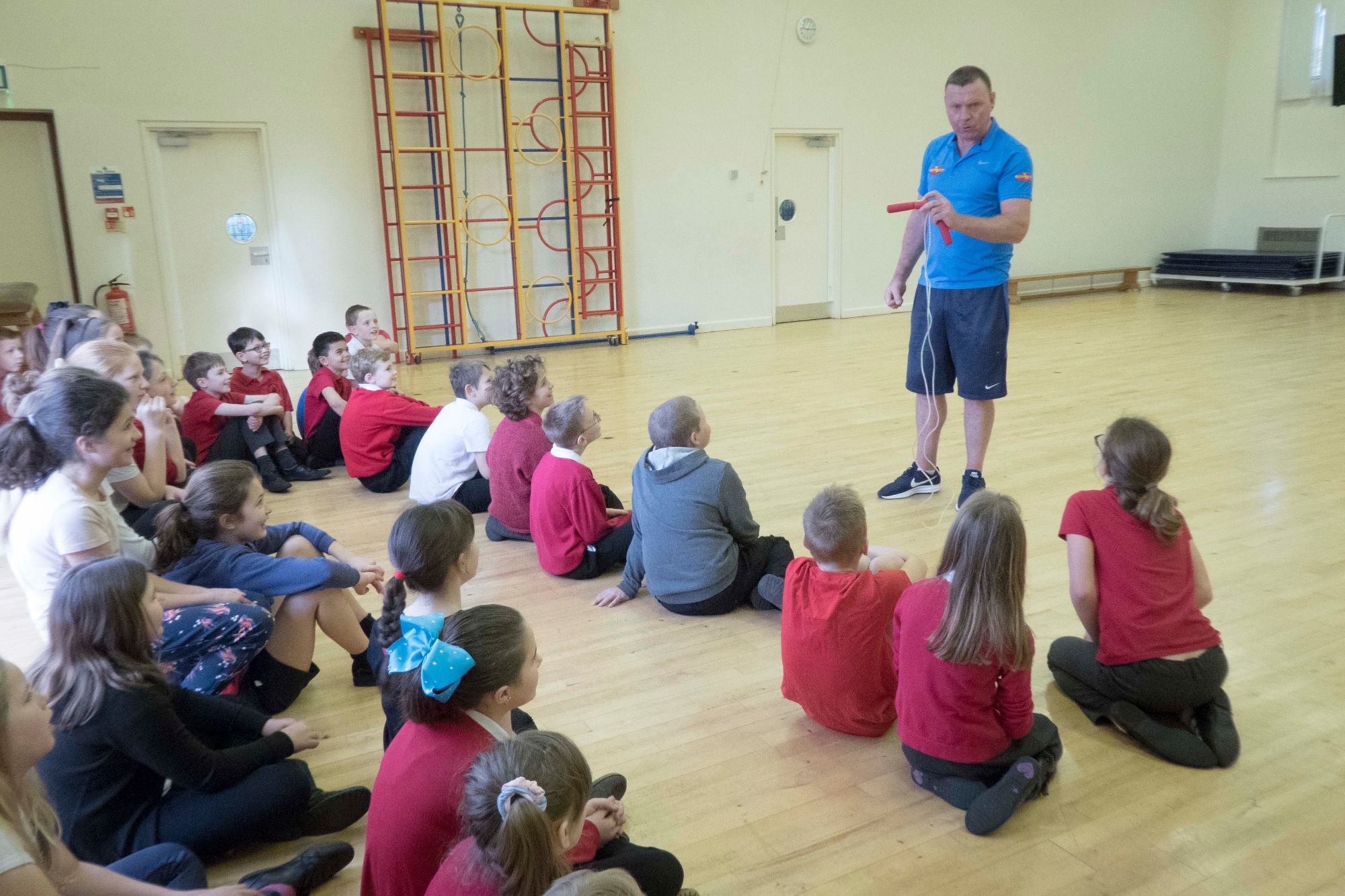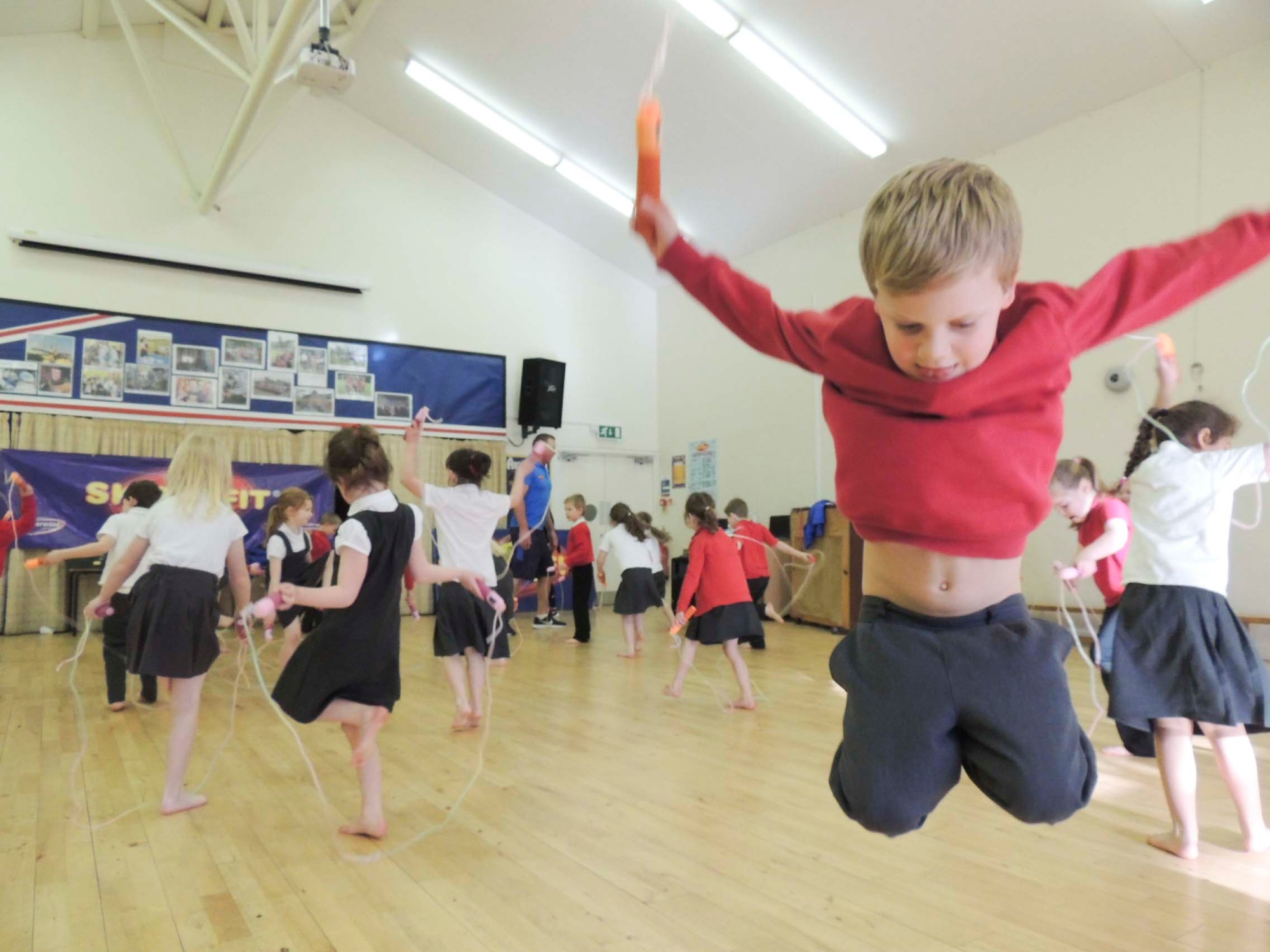 The children all enjoyed a half hour session which started with John explaining the basics of skipping, how to adjust the skipping rope and how they were going to take part in a challenge and improve their performance.
After this is was start skipping - advice was handed out to those struggling a little with a new skill, but soon everyone was skipping! It was then challenge time! How many skips can you do in two minutes? Music helped get everyone motivated and the challenge was on. At the end of the two minutes the scores were checked - some great scores, some fantastic scores and some completely amazing scores! Well done everyone! Wait - we are not finished yet.......
After a short rest it was time to beat your personal best with a second two minute challenge. Was everyone up for a second go? They definitely were! Off they went to the music again and this time we saw fantastic scores, completely amazing scores and unbelievably incredible scores! Everyone rose to the challenge, tried their hardest and improved! Double well done everyone.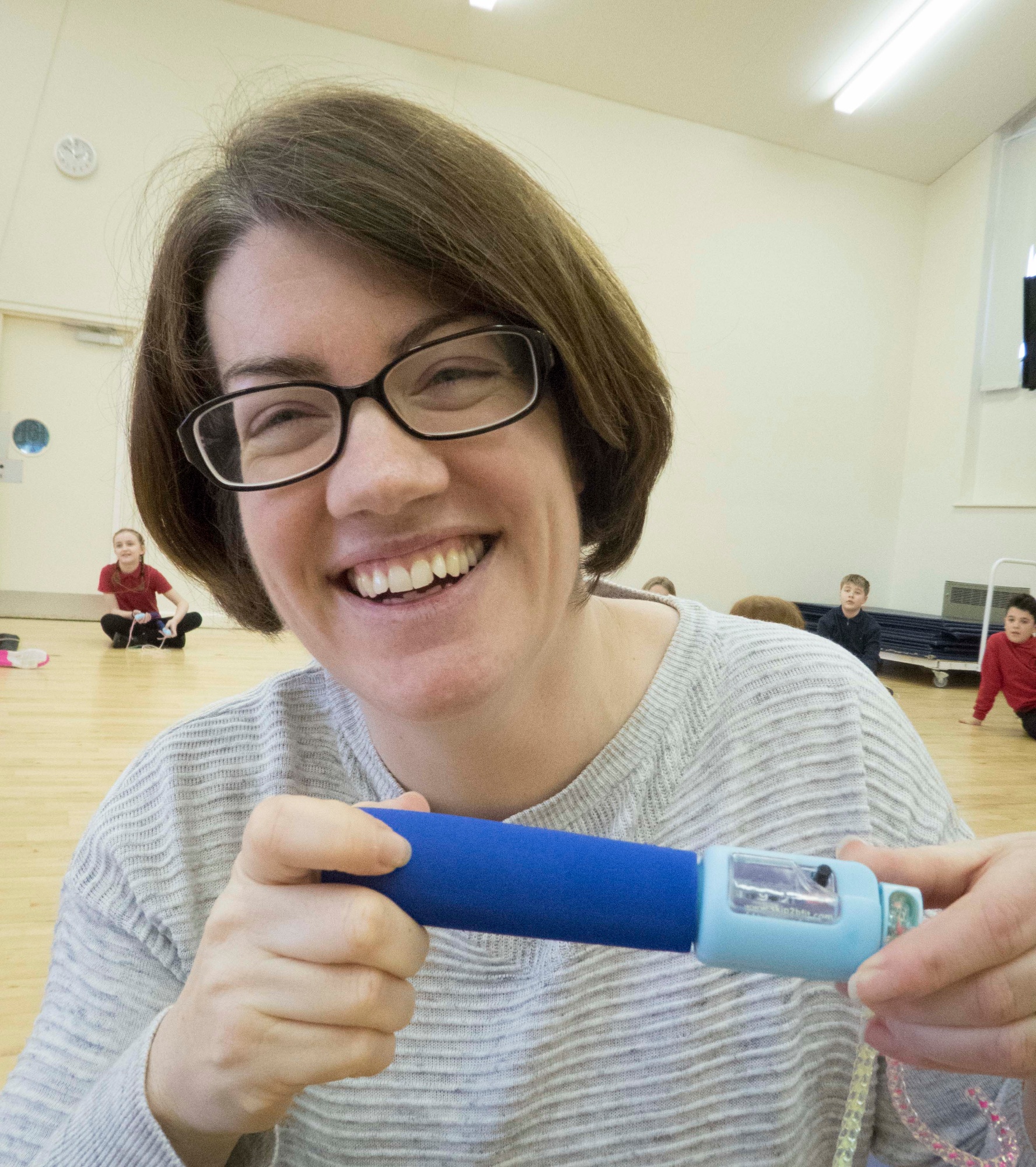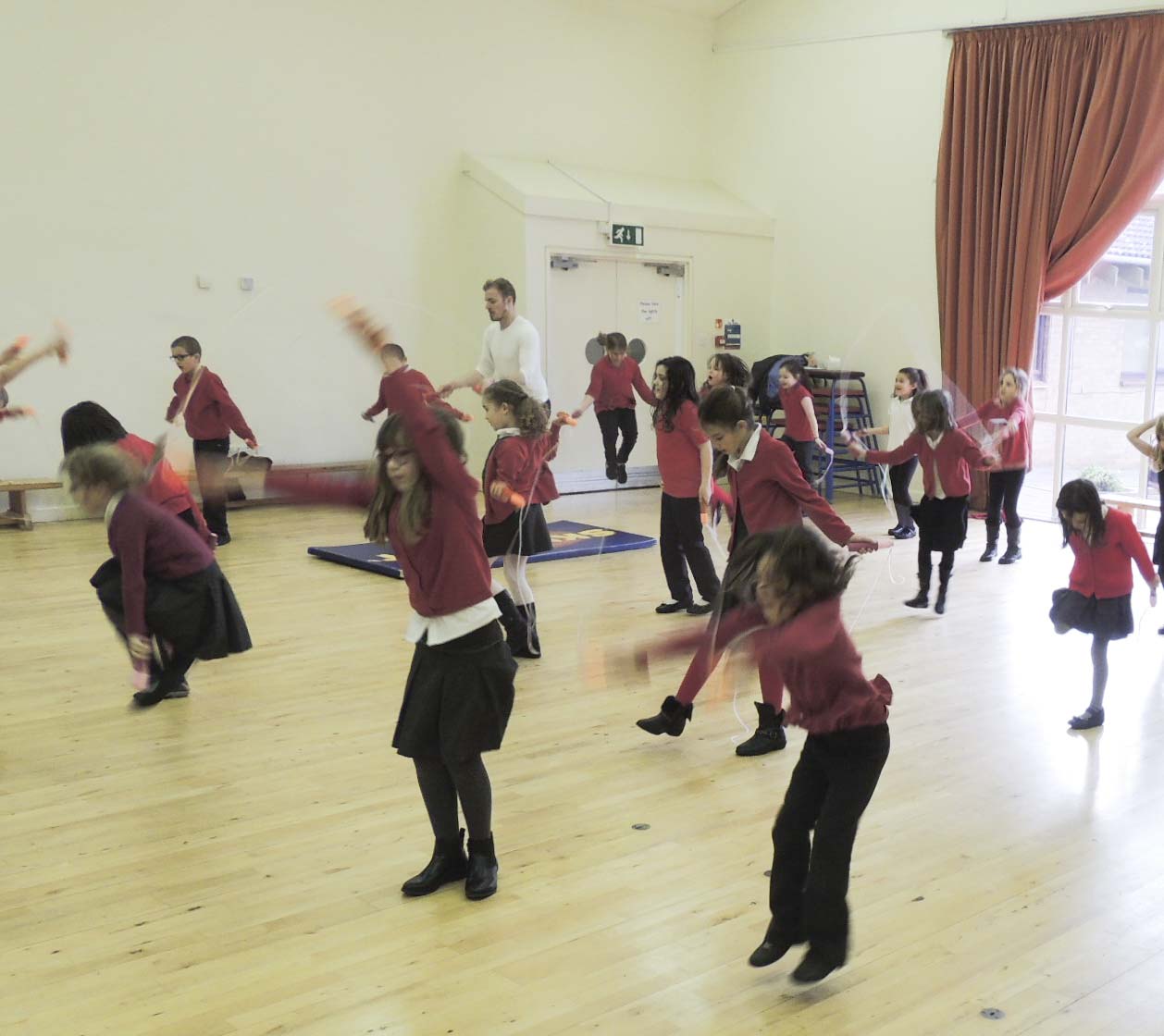 As a reward everyone got some super nutrient packed blueberries! Yum!
At the end of the day there was an assembly to share how everyone had got on and reward the 'Superskippers' with some prizes. Skippy the kangeroo came to help with this! Of course we had to have a 'Skip Off' between the best pupil and the best teacher (No Mr Hodge, that wasn't you! Close though!)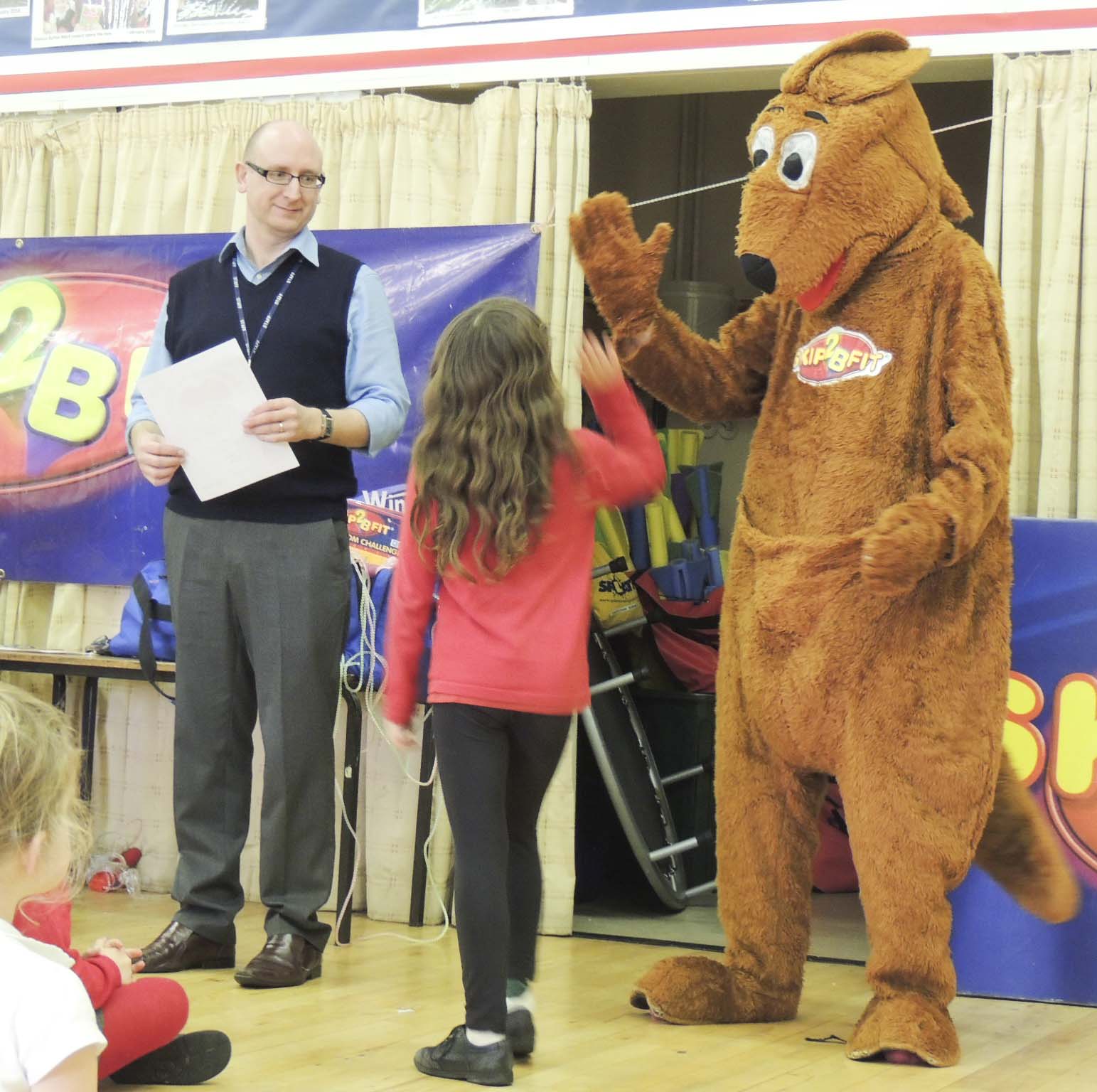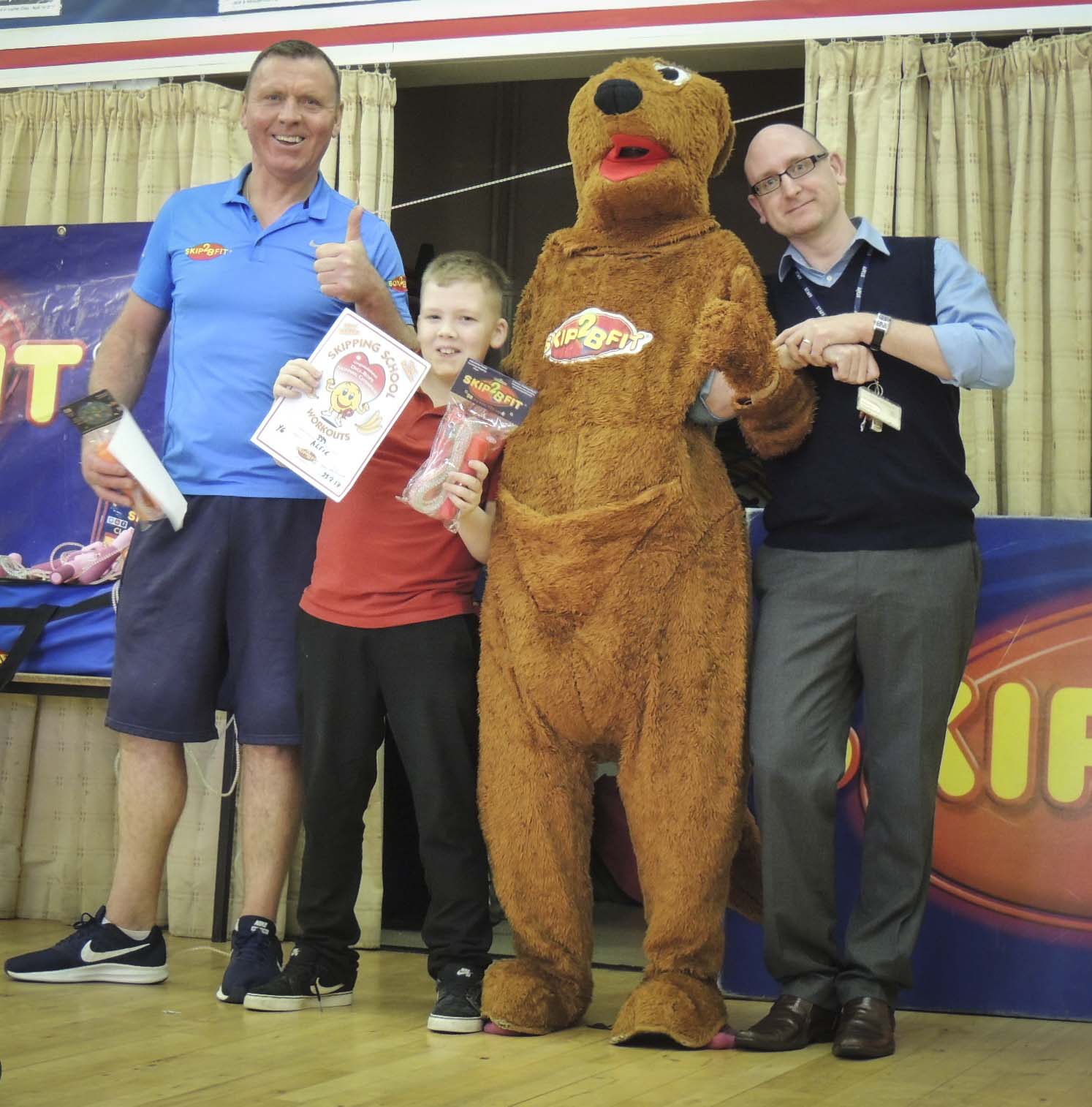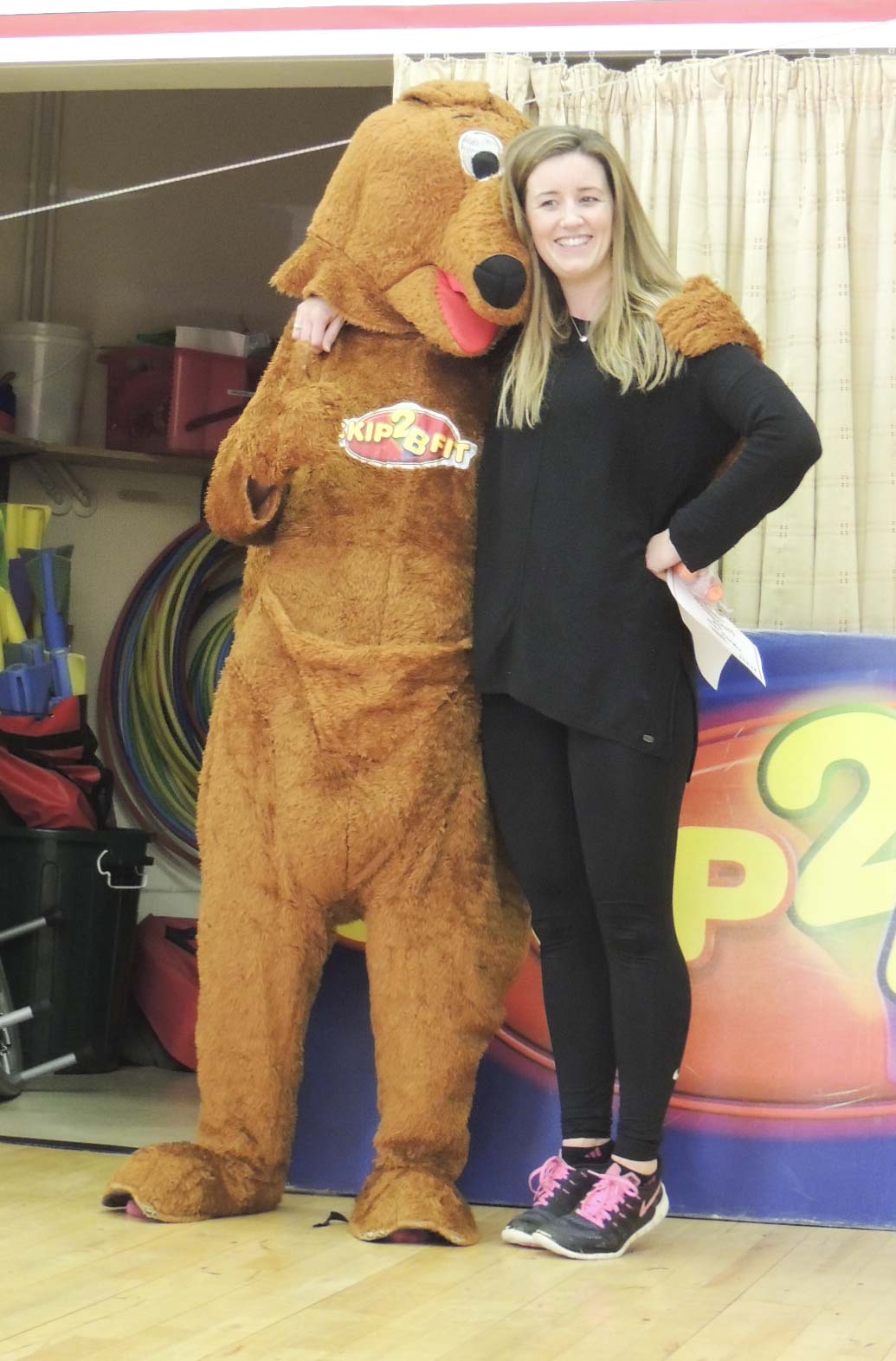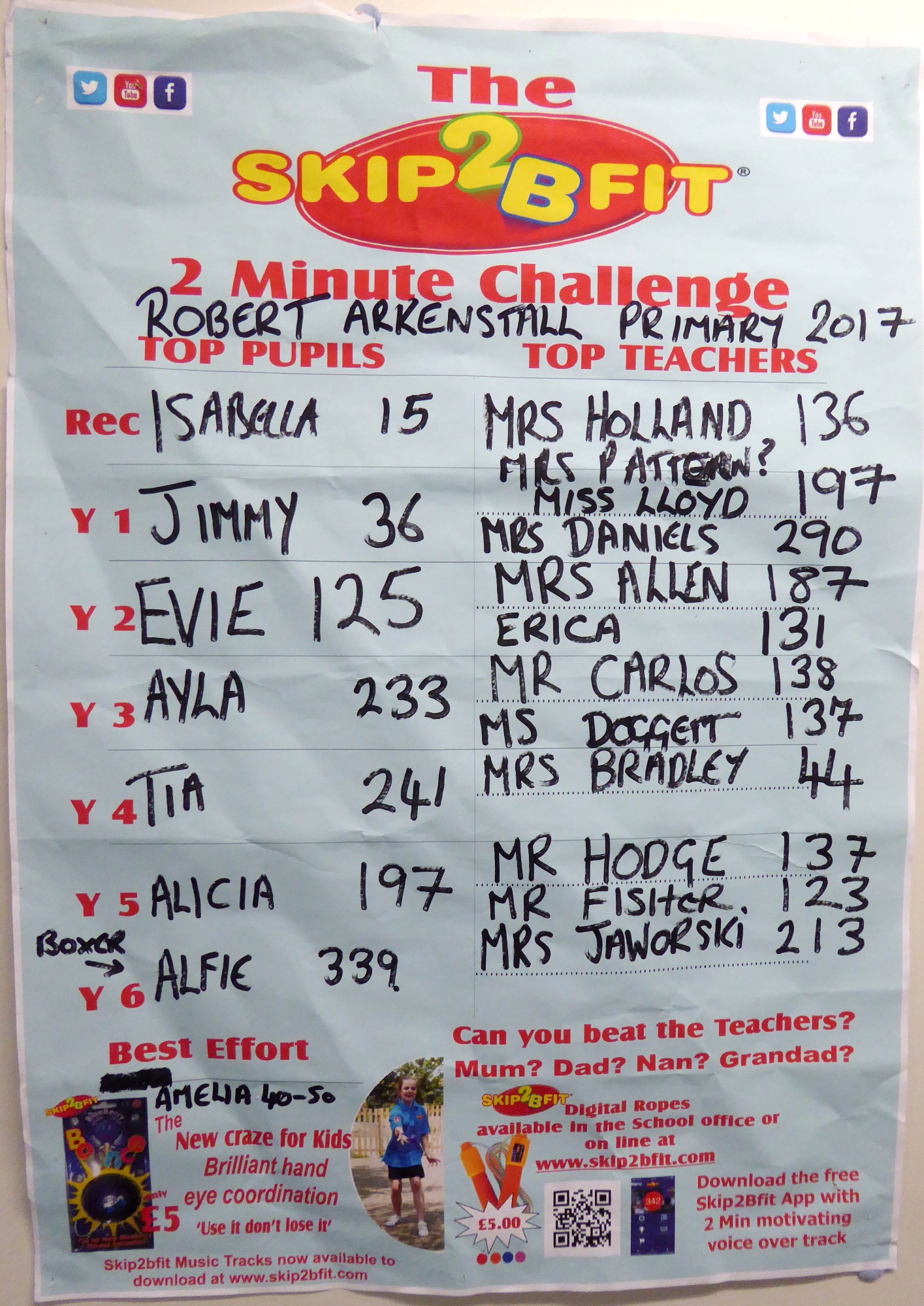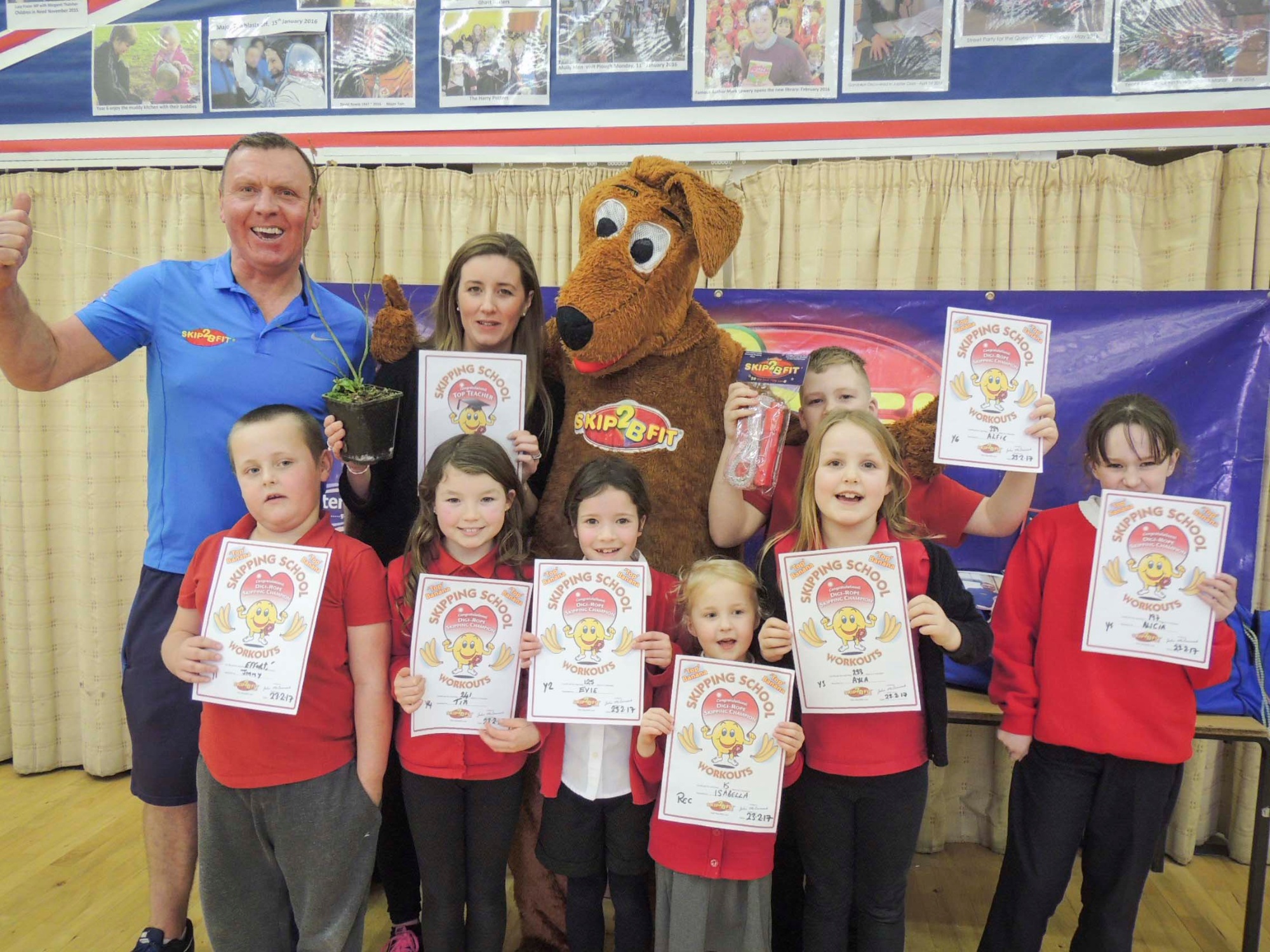 Now this isn't the end of it - we are going to carry on skipping! We have skipping ropes to use in school, and also we have skipping ropes for sale, so you can own your own rope and practise at home. We are going to carry on with the challenges and see how much we can all improve - week by week. We also want parents, carers, aunties, uncles, cousins, brothers, sisters...... well everyone really to join in too. It's a great way to keep fit and there will be a chance to show us how well you do later in the year.
There is also an App for your phone available on the App store or on Google play. You can record your scores, put on motivational music and if you are competative you can watch your rise up the leaderboard!
Click on the logo to visit the SKIP2BFIT website.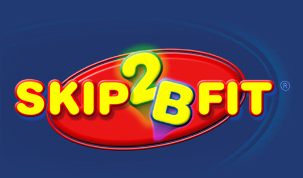 Even Ann Widdecombe (along with many other MP's) has taken the challenge and she achieved 78 skips in two minutes! Think you can beat her?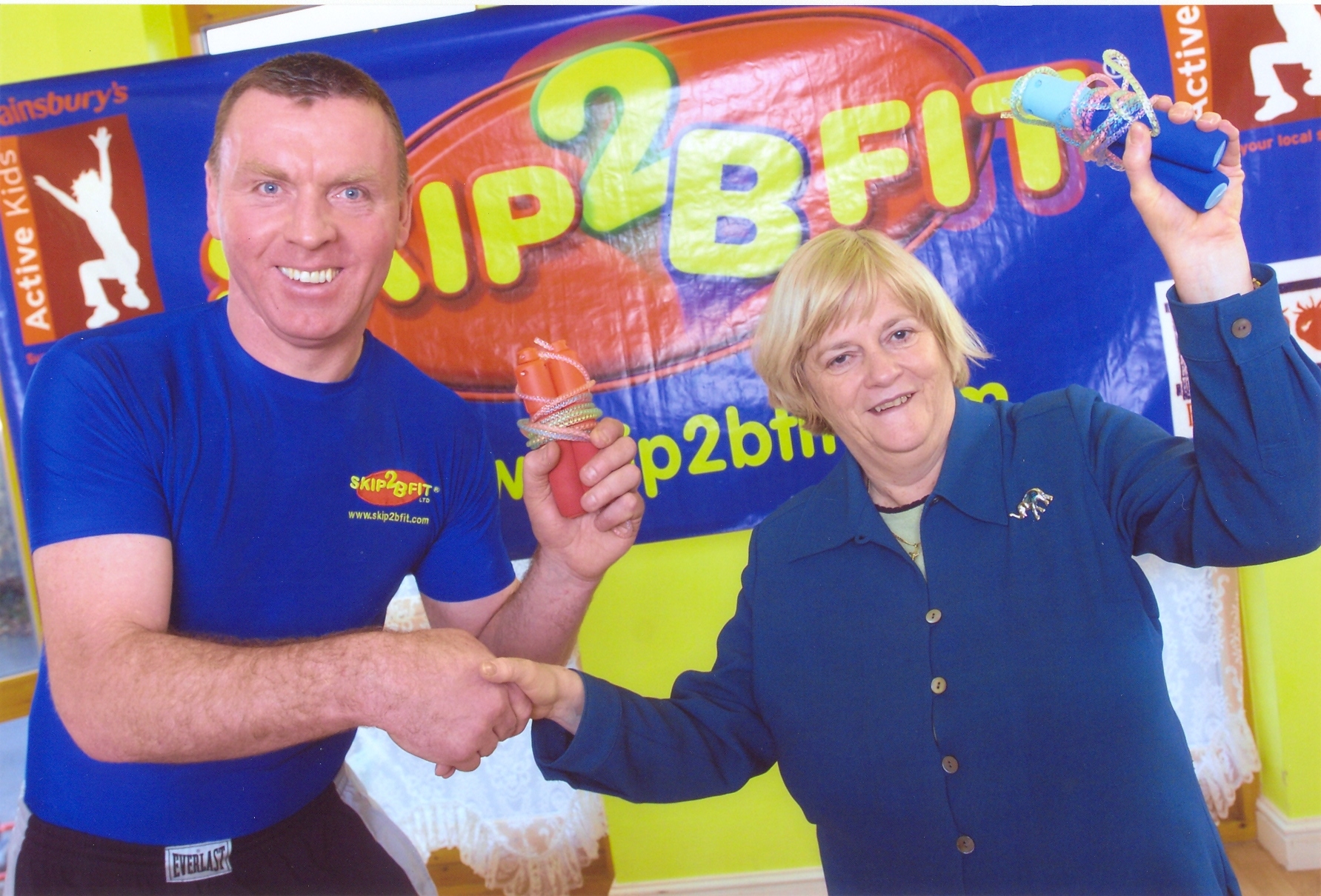 Click on the skipping rope to watch a video of some of our amazing skippers and go over to the gallery to see more pictures.