St Albans Cathedral Trip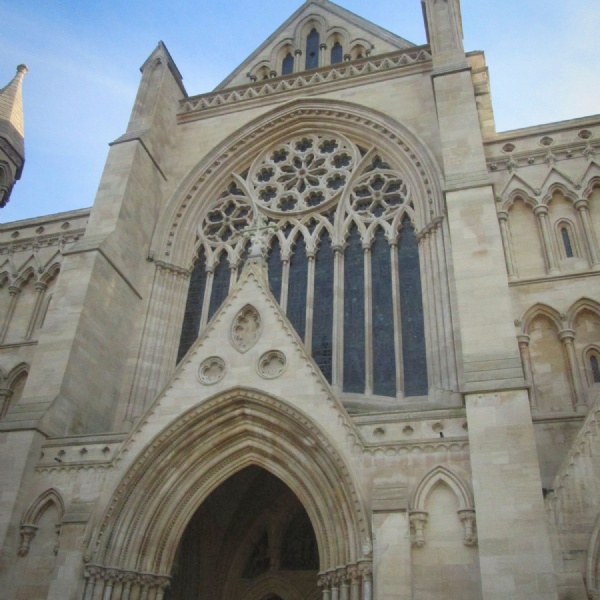 KS2 children visited St Albans Cathedral last week as part of their topic work on the Romans.
There were two trips to the cathedral with years 5 and 6 visiting on the Tuesday and years 3 and 4 on the Wednesday. Some brave staff members went on both trips!
At the cathedral the children got the opportunity to make a mosaic tile after learning about how the Romans made their mosaics. They also got the oppertunity to to go on a 'Roman Trail' around the differerent parts of the building and find out lots about Roman life and learn the story of St Alban himself. This involved dressing up and acting as various Roman characters which was a lot of fun. Everyone had a very interesting time.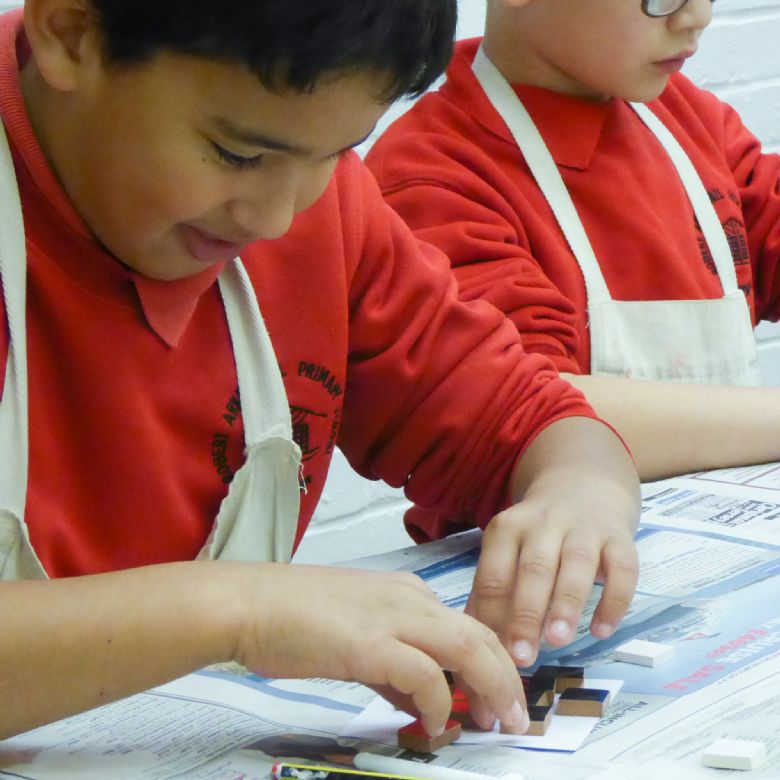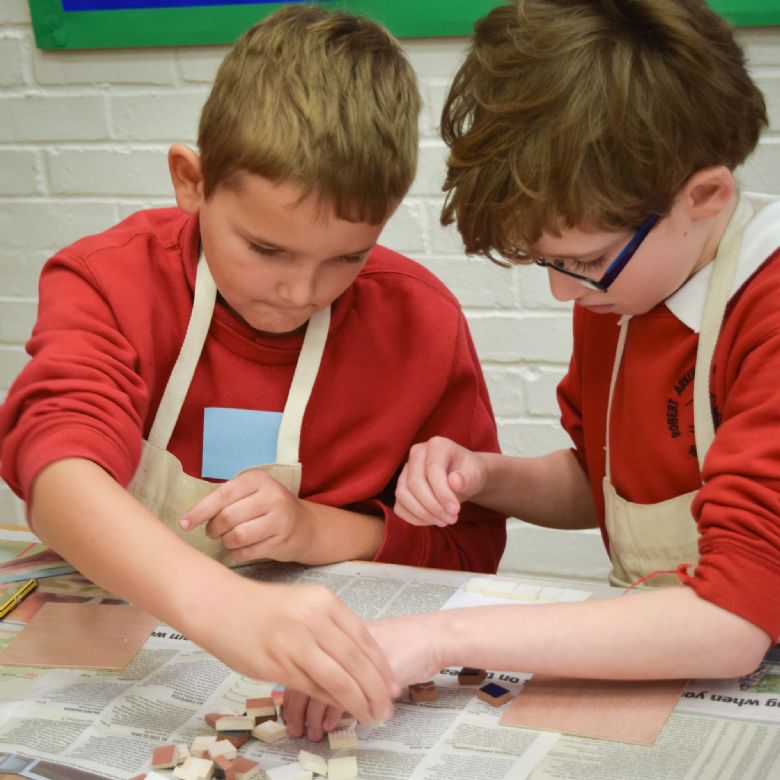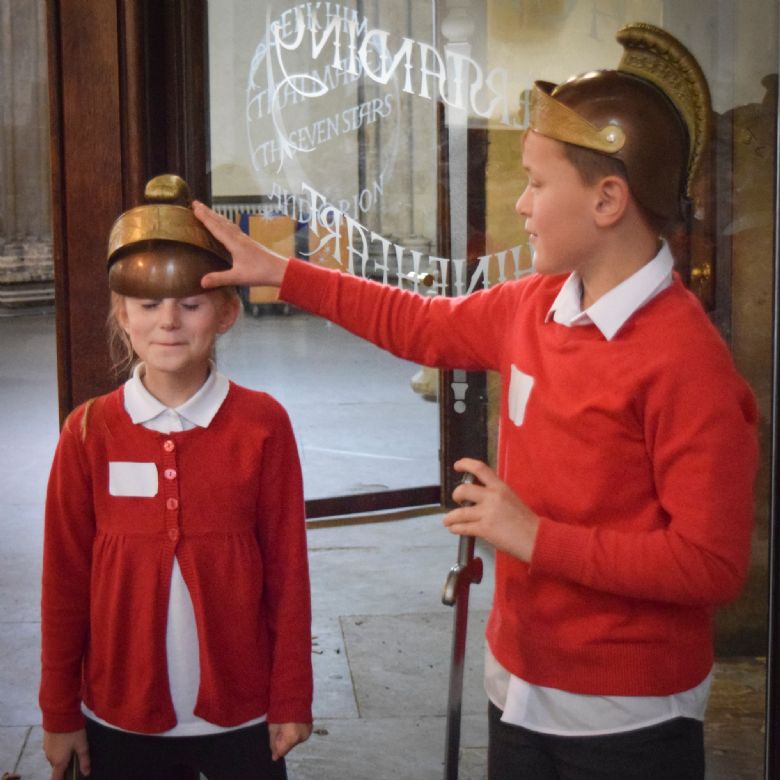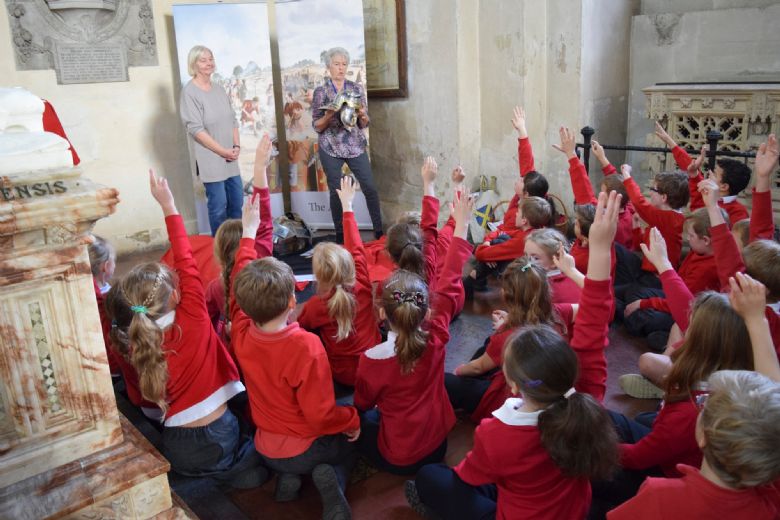 Go over to the Gallery to see the rest of the photos from the two days.