Signs of Autumn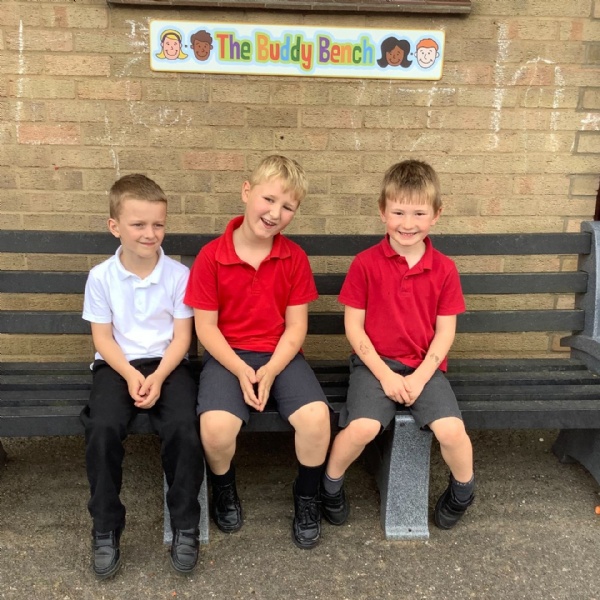 As the Autumn term begins, it has been lovely to see the children happily back in school playing together.
Thanks to the kindness of a very generous donor we have recently been able to brighten up our playgrounds with some lovely colourful displays.
There are signs dotted here and there to encourage the children to identify trees and birds, the changing seasons and the natural world around us.
Also, ideas for traditional games such as 'fishes in the sea' and 'Mr Crocodile' and entertaining ways in which to skip. Plus the reintroduction of the Buddy Bench.
Lots to keep the children busy and provide endless fun.