Welcoming Lucy Frazer MP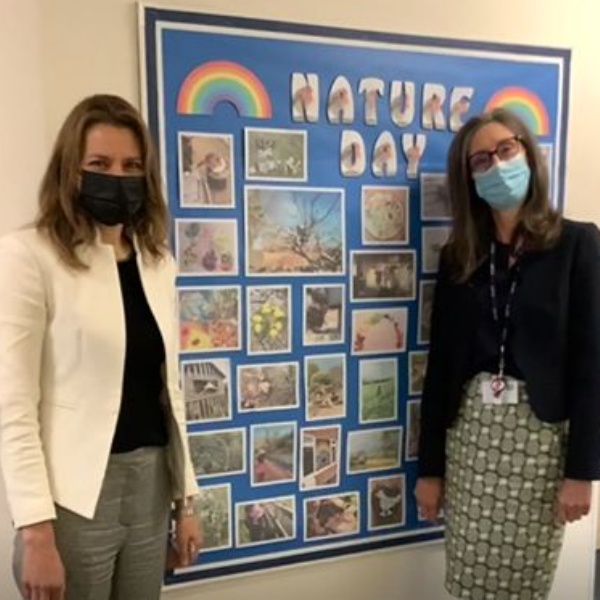 Lucy Frazer MP was welcomed on her first constituency visit to a school since lockdown restrictions have eased.
Friday 21st May 2021
Lucy Frazer MP took time out of her busy schedule for a brief visit to discuss how our school has supported remote learning and is now working through recovery from lockdown.
During the visit Mrs Bonney explained how catch-up funds are being used to support children both with their academic learning and even more importantly with their social and emotional wellbeing after such a challenging period. Mrs Bonney commented that it was good to share the school's successes and also to explain the impact of difficulties faced by some members of the school community.
Mrs Bonney is delighted that DfE funding for the East Cambs and Fenland Opportunity Area has been extended for a fifth year to help schools locally with recovery and also with the innovative practice that has benefited many since its inception in 2017.
Our school has received funding for research into talk in Early Years; for staff training on effective deployment of support staff; on whole school wellbeing; for the purchase of resources; and for curriculum materials to deliver a powerful humanities programme moving forward.
Lucy Frazer MP was instrumental in securing the designation of Opportunity Area, in recognition of the difficulties faced by smaller rural schools in accessing support.
Mrs Bonney said it was good to be able to give a positive report on the continuing work of the Opportunity Area.