No.3 on google search!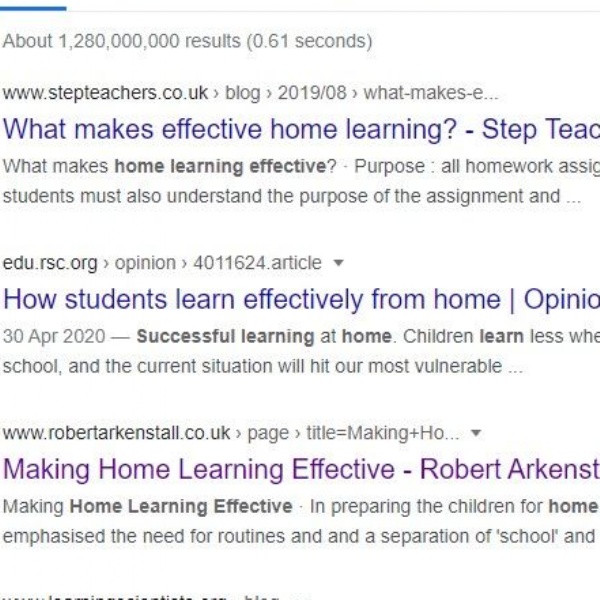 When your school website hits 3rd spot on Google Search
We were extremely pleased today to find our school topping a Google Search for 'effective home learning' Thank you to Gary Casey, our Maths Advisor, for bringing it to our attention. A bright spot on a cold day! We wonder how long we will stay there?