A Snowy Labyrinth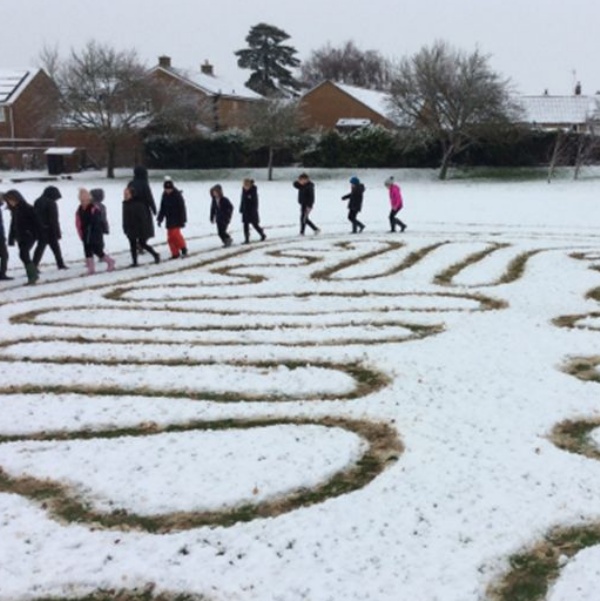 Days like these don't come along very often - pupils took the opportunity to get out in the fresh air to create this spectacle...
When you're studying the Ancient Greeks, there is nothing like a snowy day for exploring labyrinths. A cold but brilliant lead into the classic Greek myth Theseus and the Minotaur.
Well done Years 5 and 6, you were brilliant labyrinth builders!