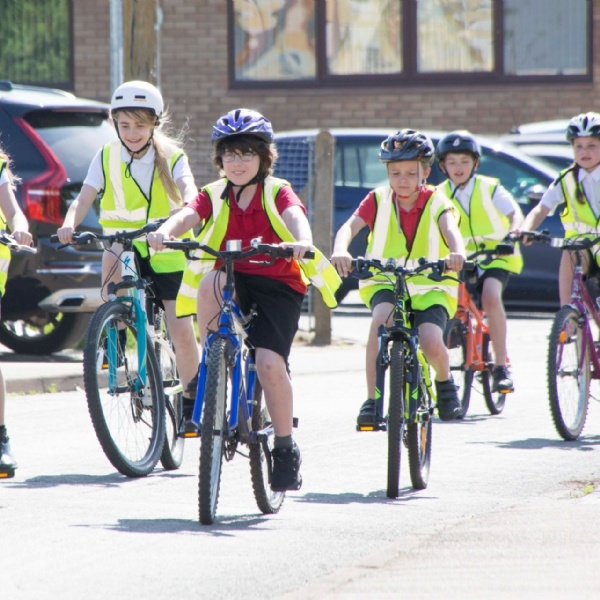 The year 5 children enjoyed a week of cycling......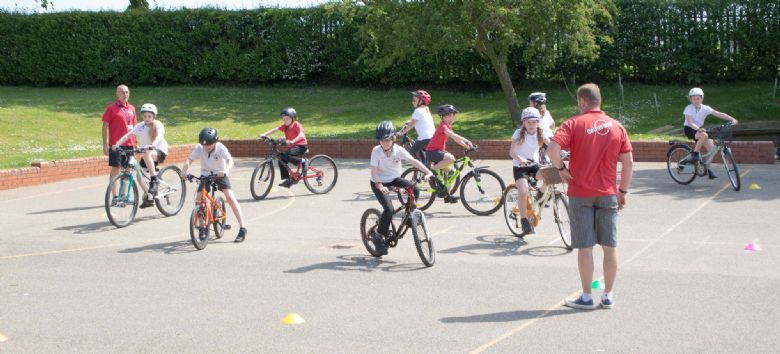 Last week (8th -11th May) we saw the lovely instructors from Outspoken Training in Cambridge visit our school. They came to take our Year 5 children out to learn all about cycling on the roads.
On the first day they stayed on the playground to show what they could do and learn a few more skills before setting out on the road the next day. There were games and even a race! (slow race - the winner was the last person over the line).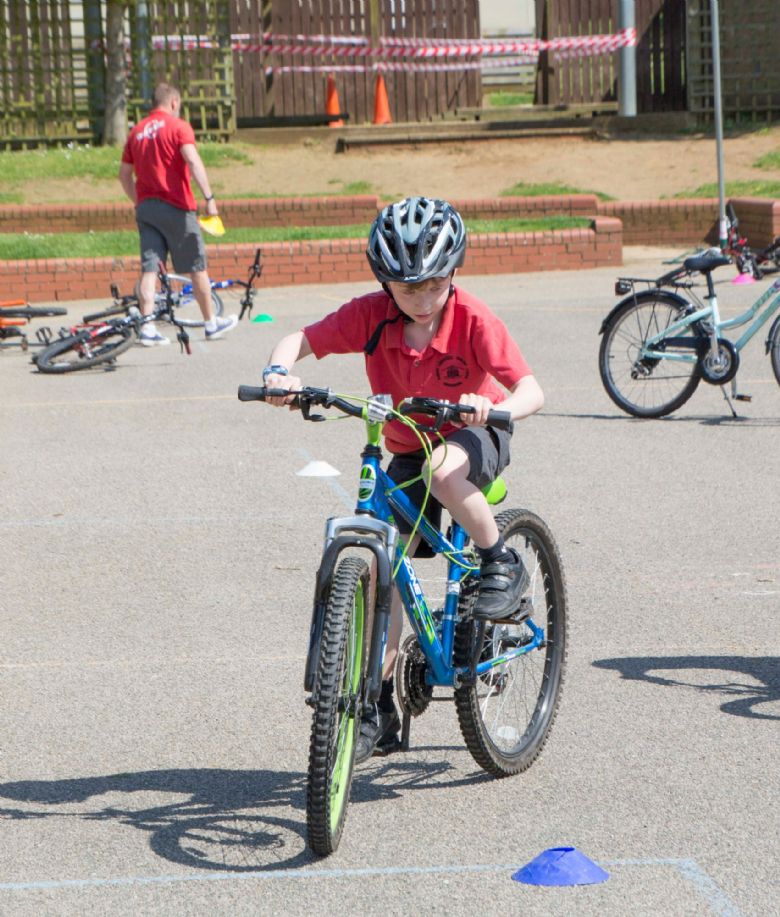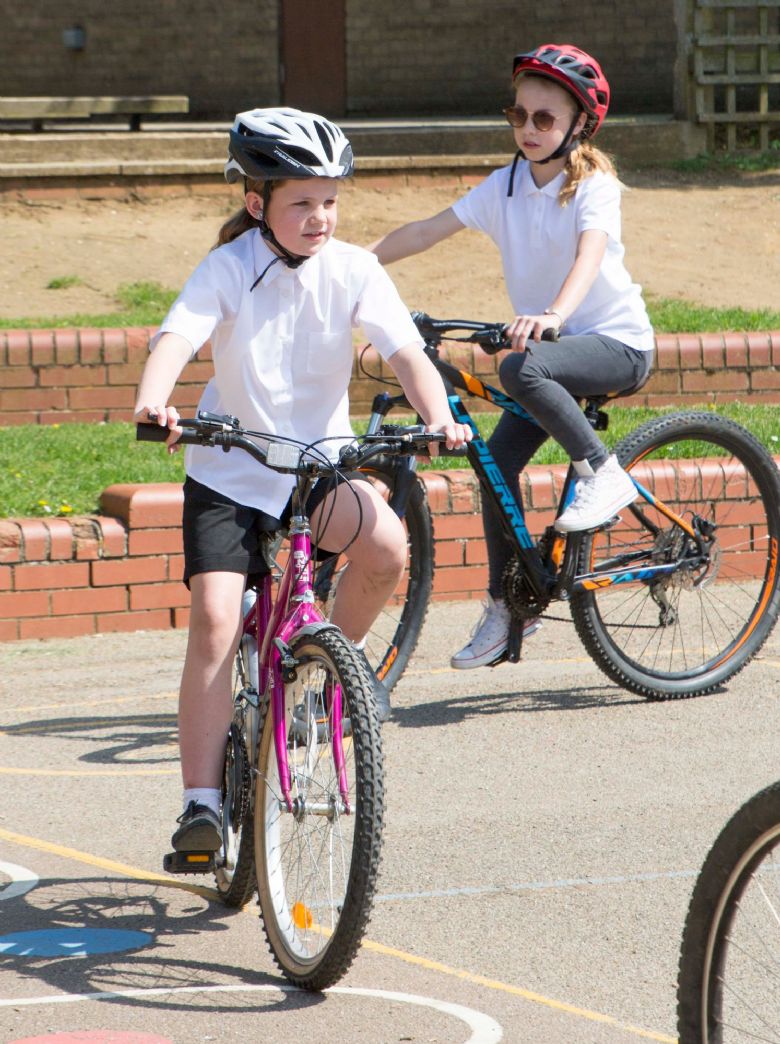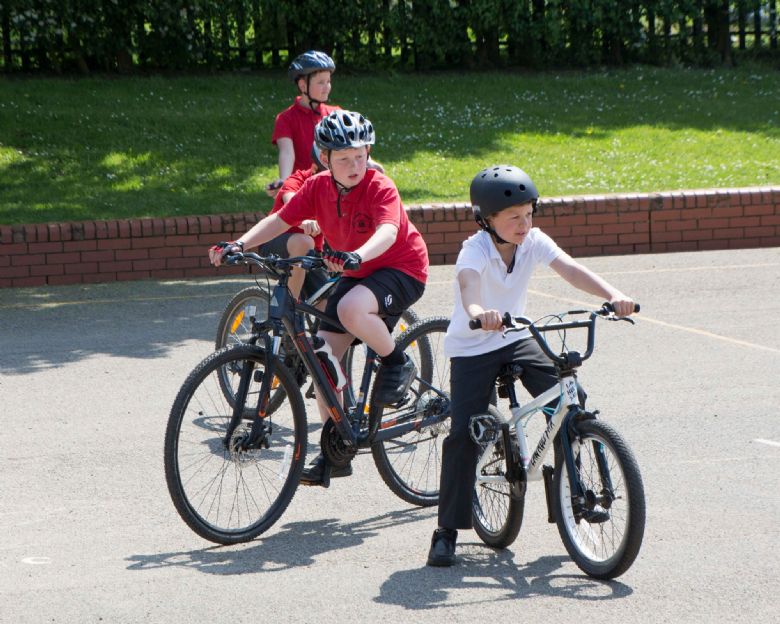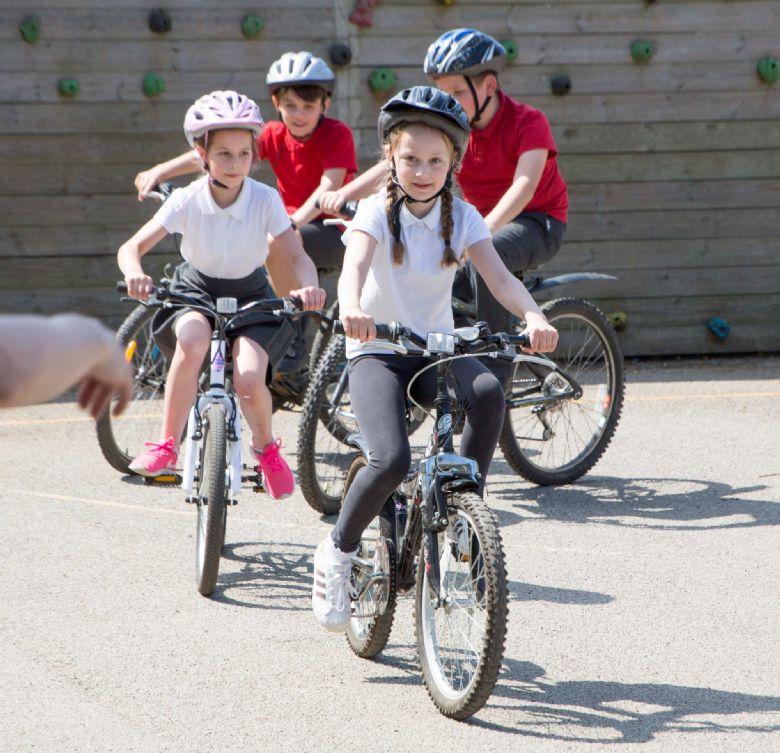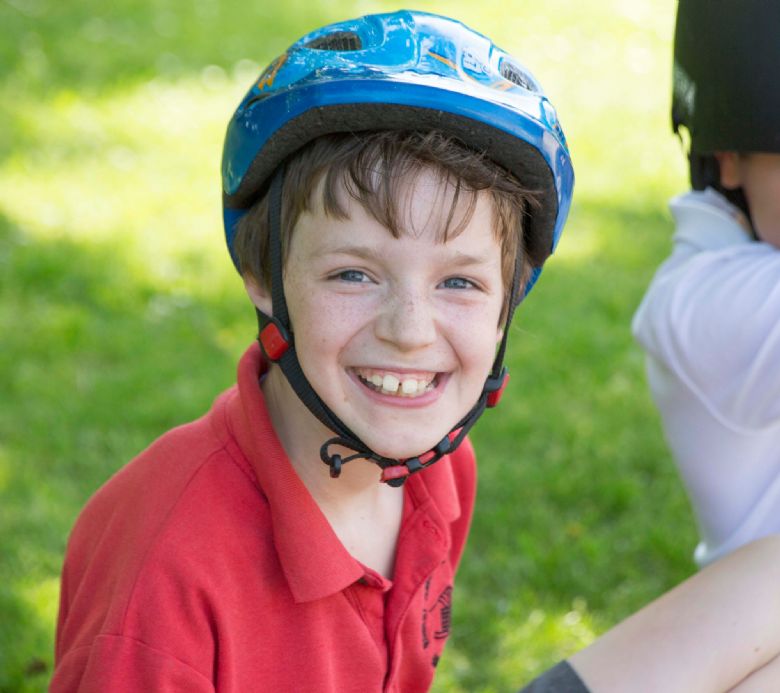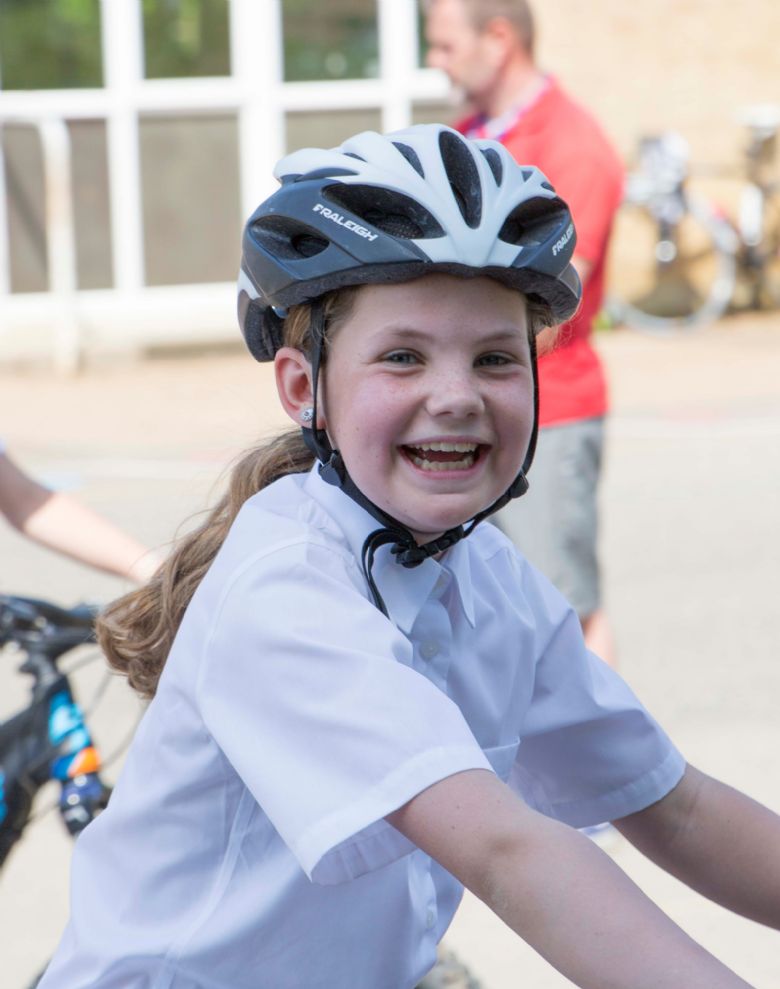 They showed off their steering and balance skills and learnt how to check their bikes before setting off on a journey. Braking was checked, riding one handed so they could signal, looking all around to check for traffic and loads more. There were lots of activities and games involved to hone their skills. Judging by the smiley faces I think everyone had a great time.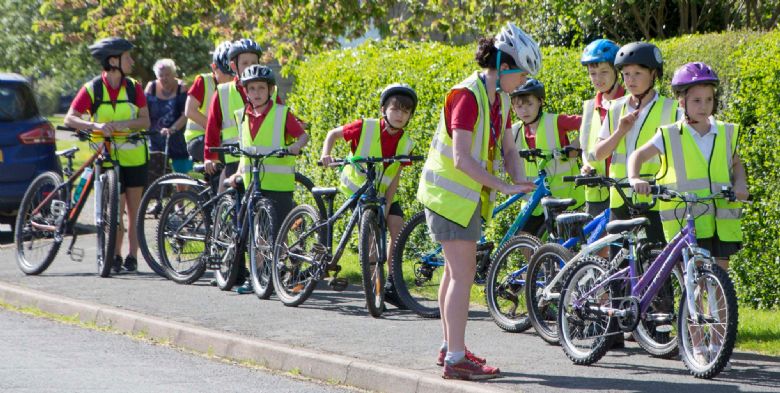 Out on the road for the next three days there was loads to learn - stopping, starting, u-turns, turning right and left, the correct road position and so much more.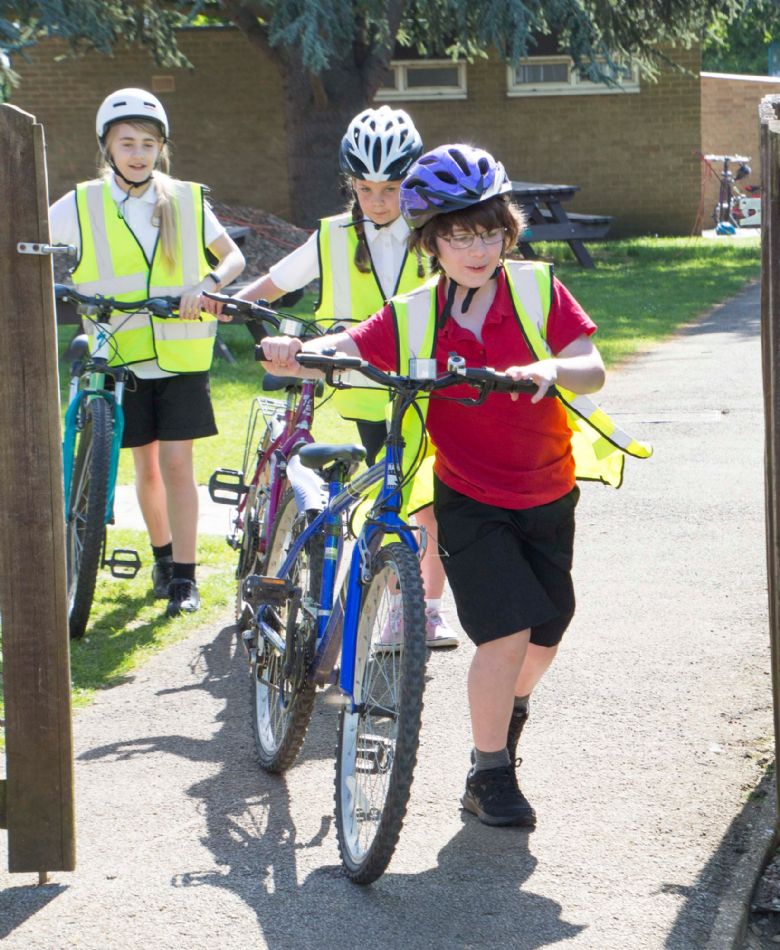 Everyone did very well on the course - the instructors were impressed! Much fun was had and a lot learnt. Thank you to the four lovely instructors for coming to our school.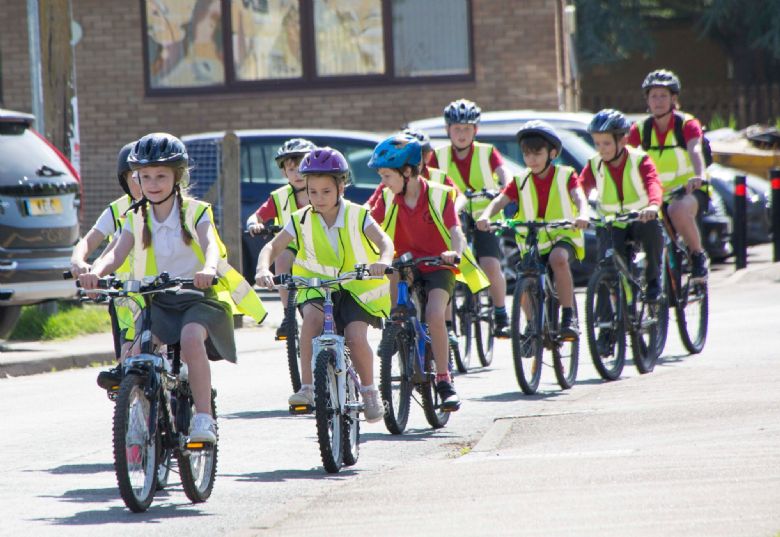 In fact the children had so much fun that members of staff wanted to join in too - one of them was even seen on a bike! Well done Mr Miller!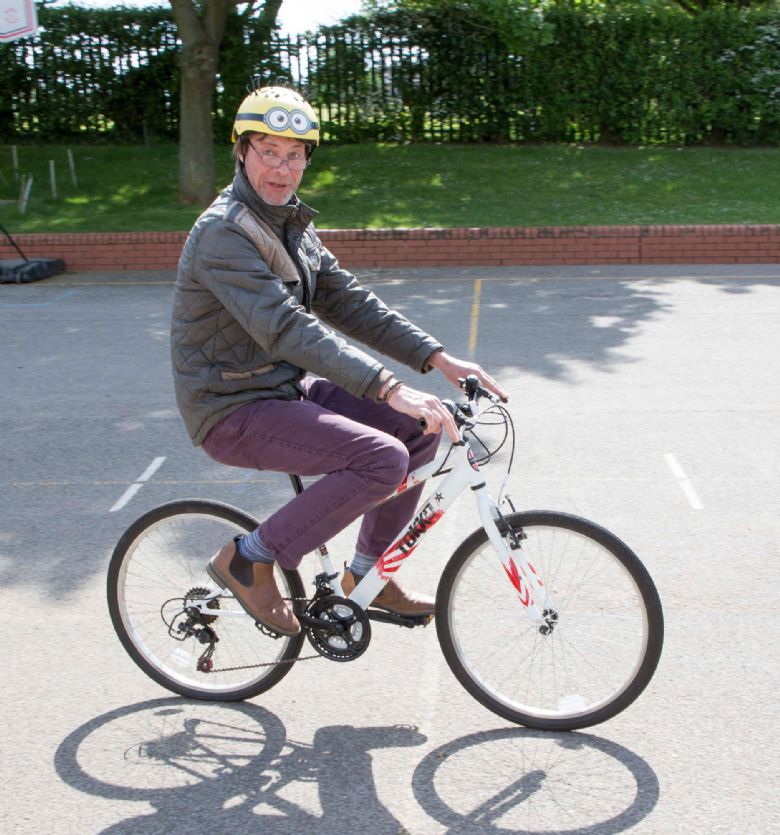 More pictures over in the gallery.