Let's Dance (around the Maypole)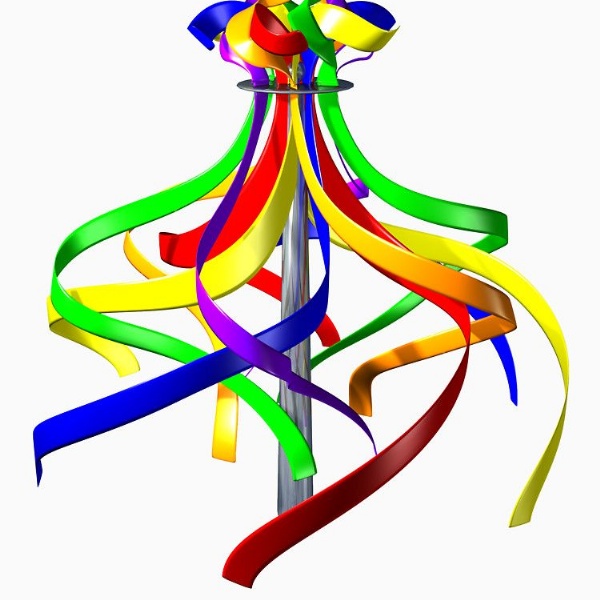 The Maypole has made an appearance in assembly......
With Mayday fast approaching the senior management team decided it was high time some of the staff were made to embarrass themselves in assembly. Indeed, there were some unsuspecting new teachers who didn't react fast enough and hide when the words 'Maypole Dancing' were uttered!
As the children gathered for Monday's assembly the hall seemed rather lacking in staff members - Mr Carless had an urgent meeting with Miss Biddle and most of the Teaching Assistants had to run some very important intervention groups.
There in the hall stood the Maypole -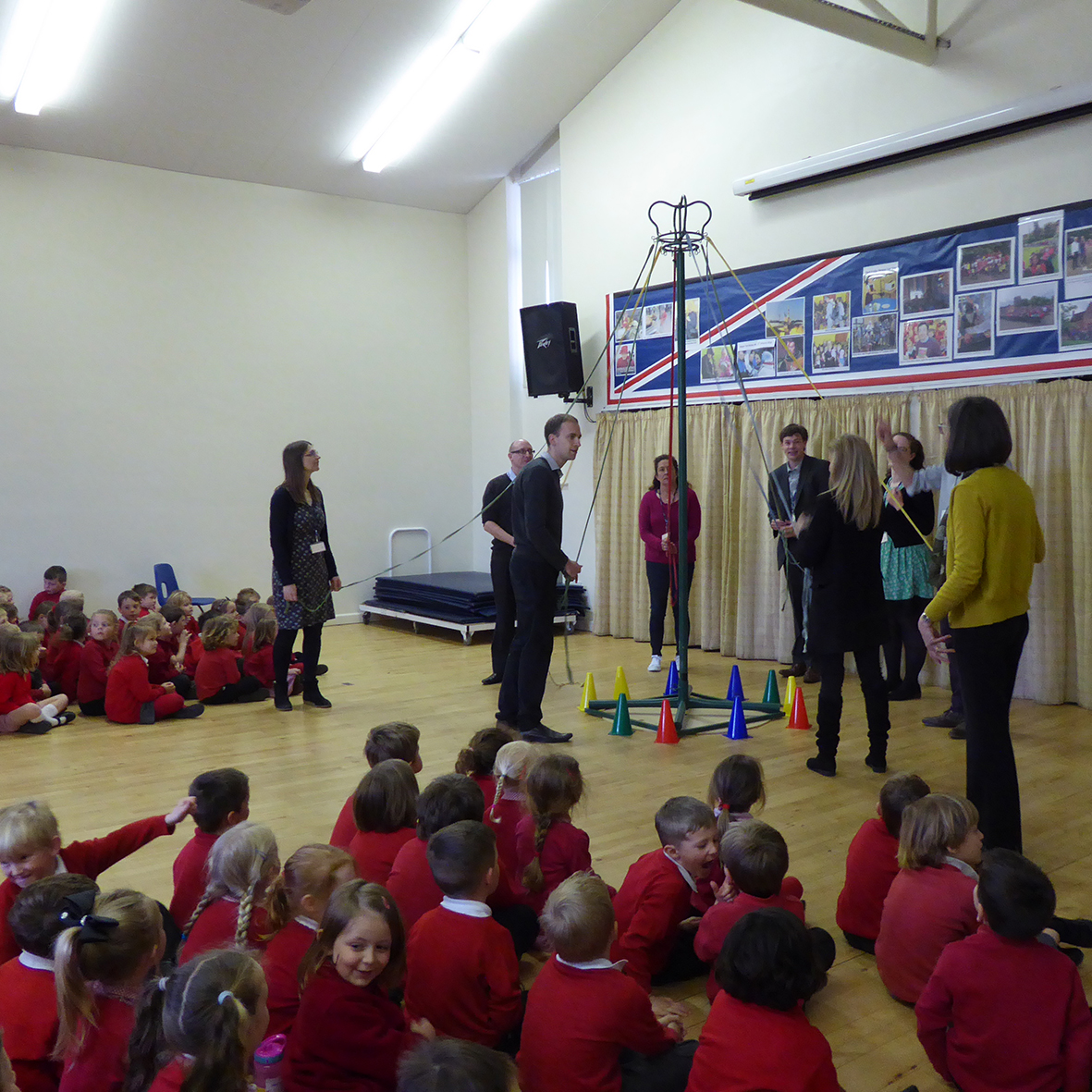 The few staff available were persuaded to take part. Mr Fisher took the lead, ably assisted by Mr Hodge (apparently an expert in Maypole Dancing!) Mrs Bonney directed proceedings and it was all caught on camera!
Have a look at the video - a very professional performance! Well done to all the good sports who took part (where were the rest of you?).
A few of the children had a go afterwards but I think a little more practise is needed!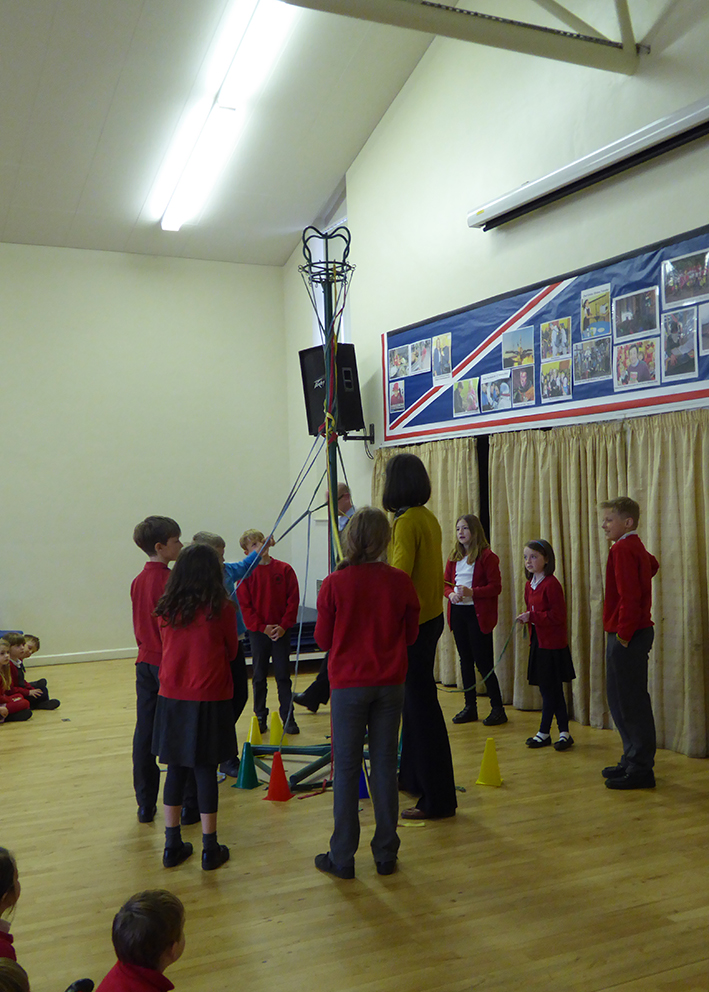 The Maypole will hopefully be available for the children to hone their dancing skills during breaktimes and lunchtimes.