Easter Assembly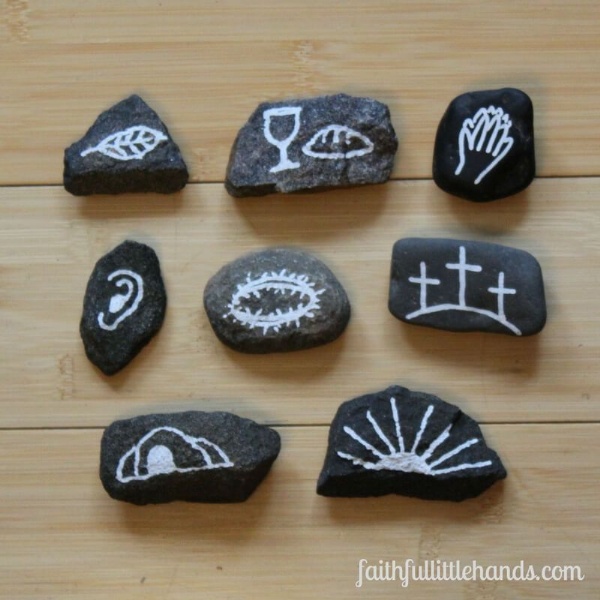 We learn about the role of 'Rocks' in the Easter story.
For our Easter Assembly we learnt about the Easter story. With the current trend for painting rocks and leaving them to people to find the assembly looked at how rocks played a part in the Easter story.
We started with a hunt in the playground to find some rocks already hidden with symbolic pictures.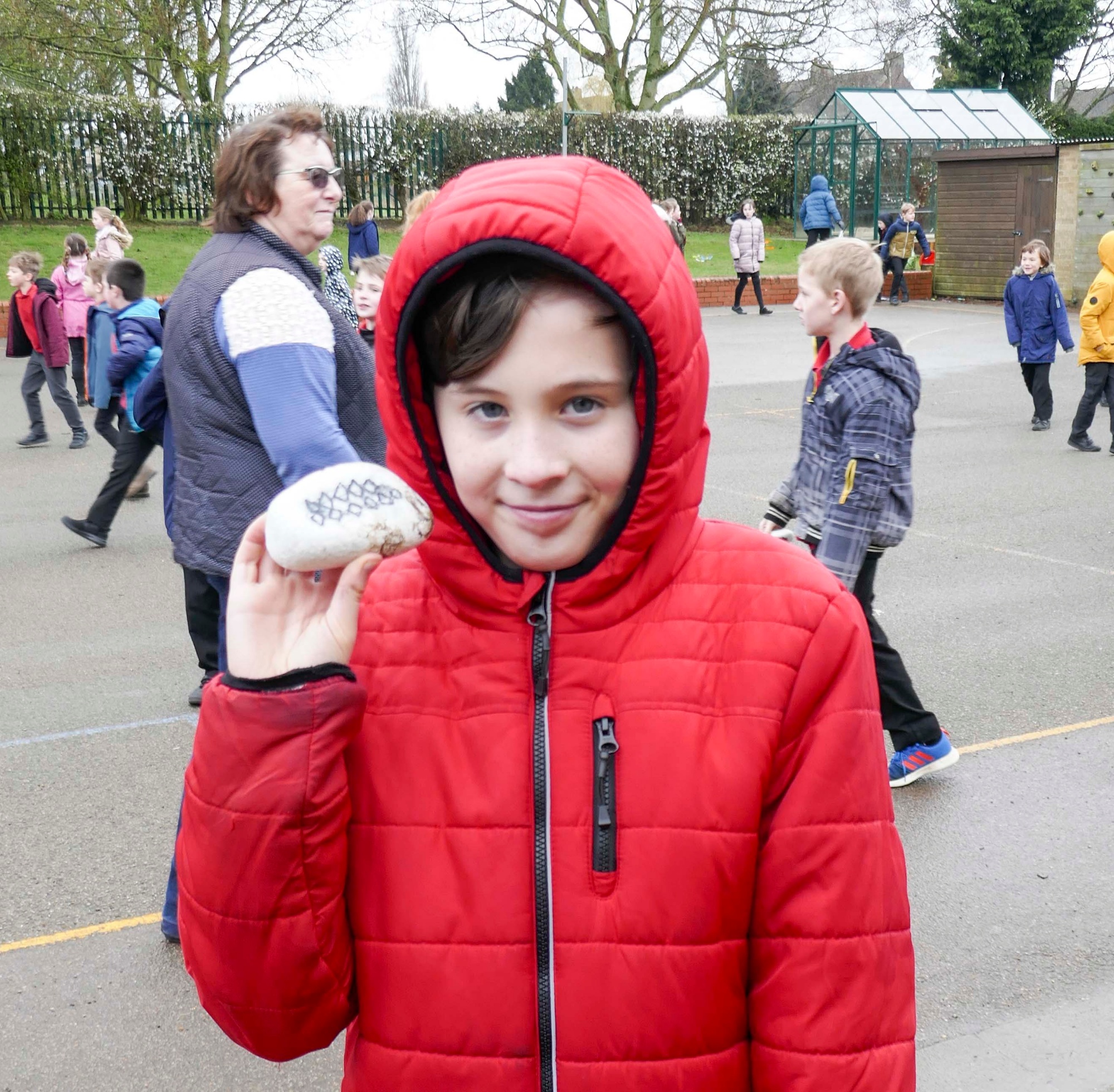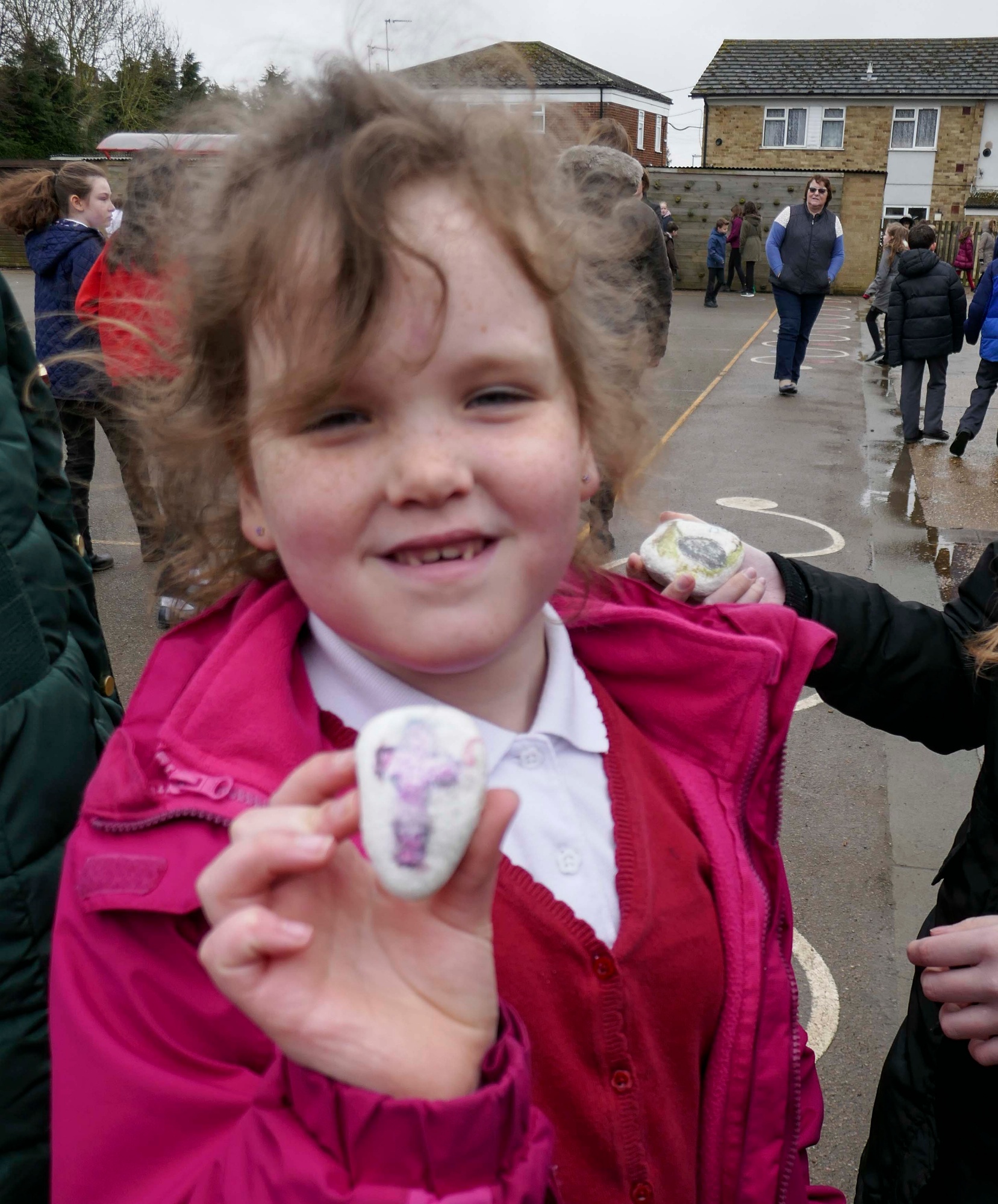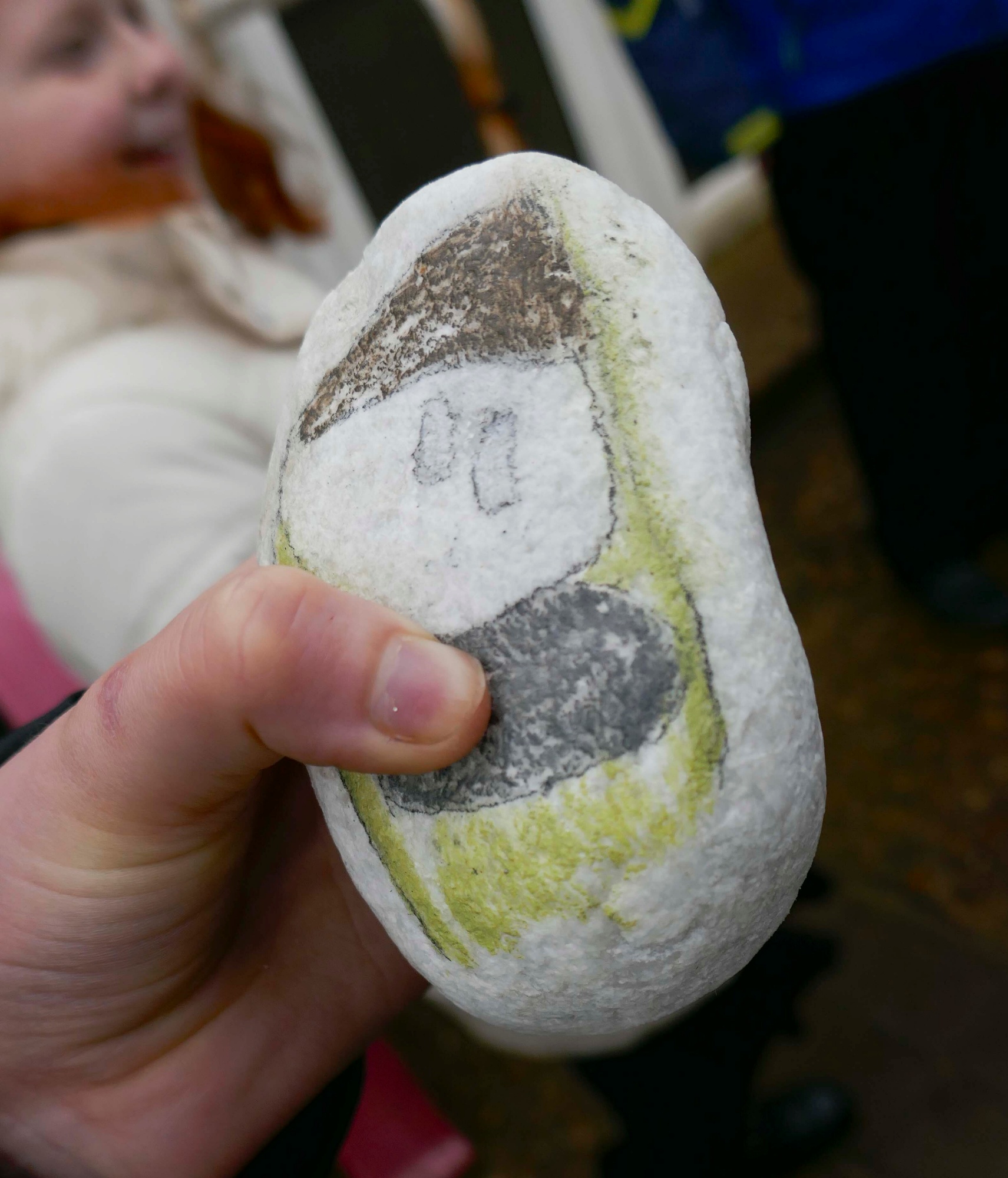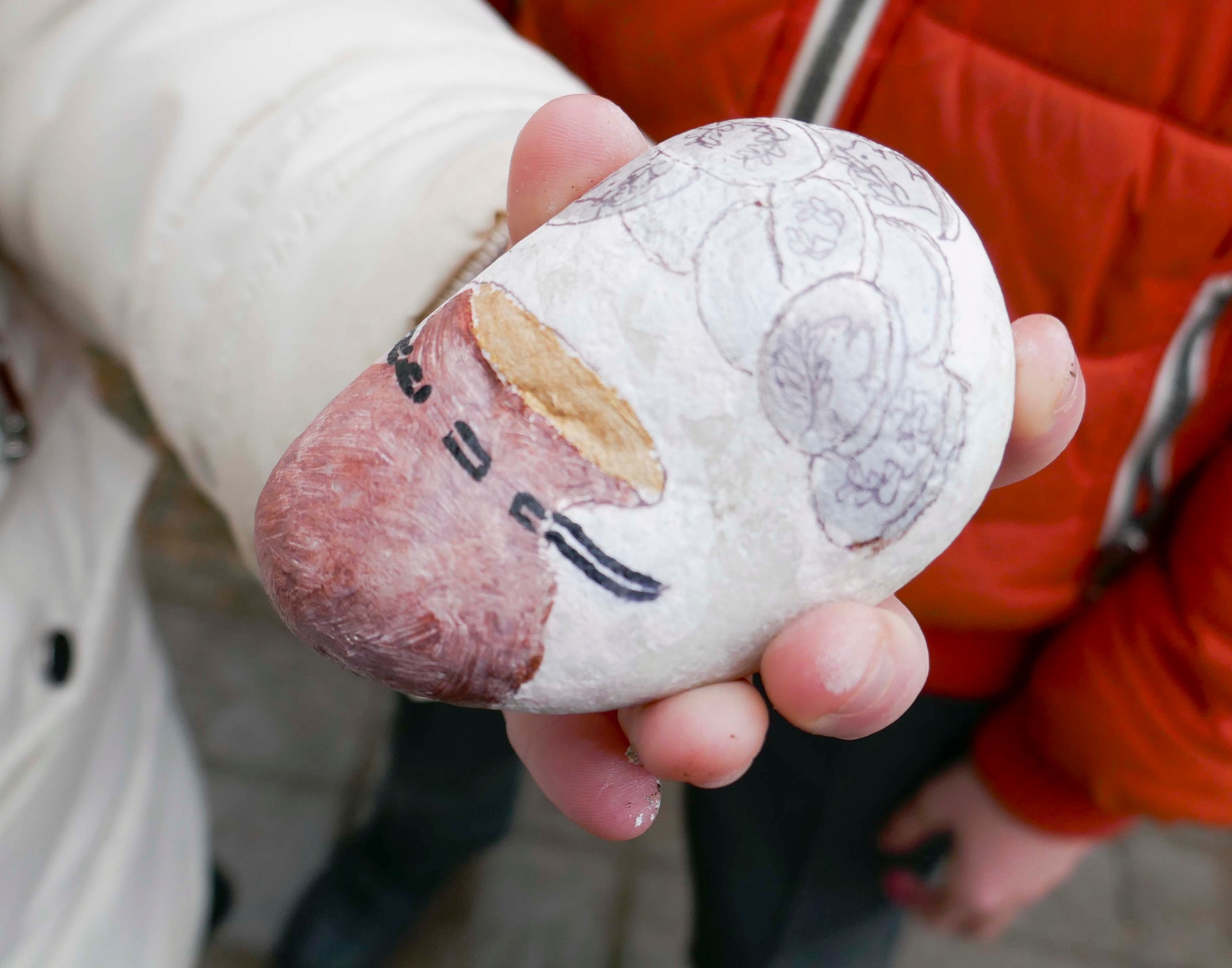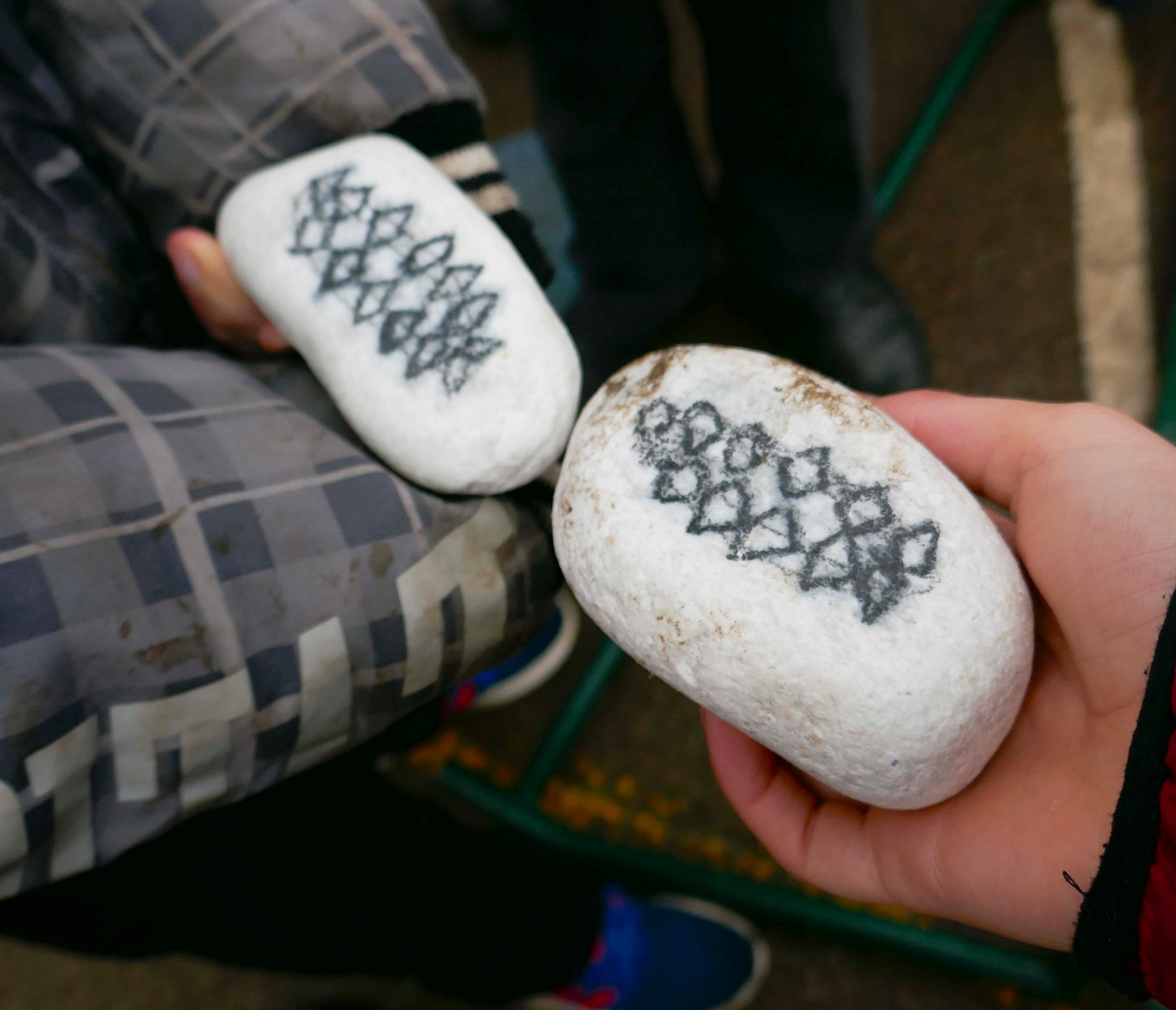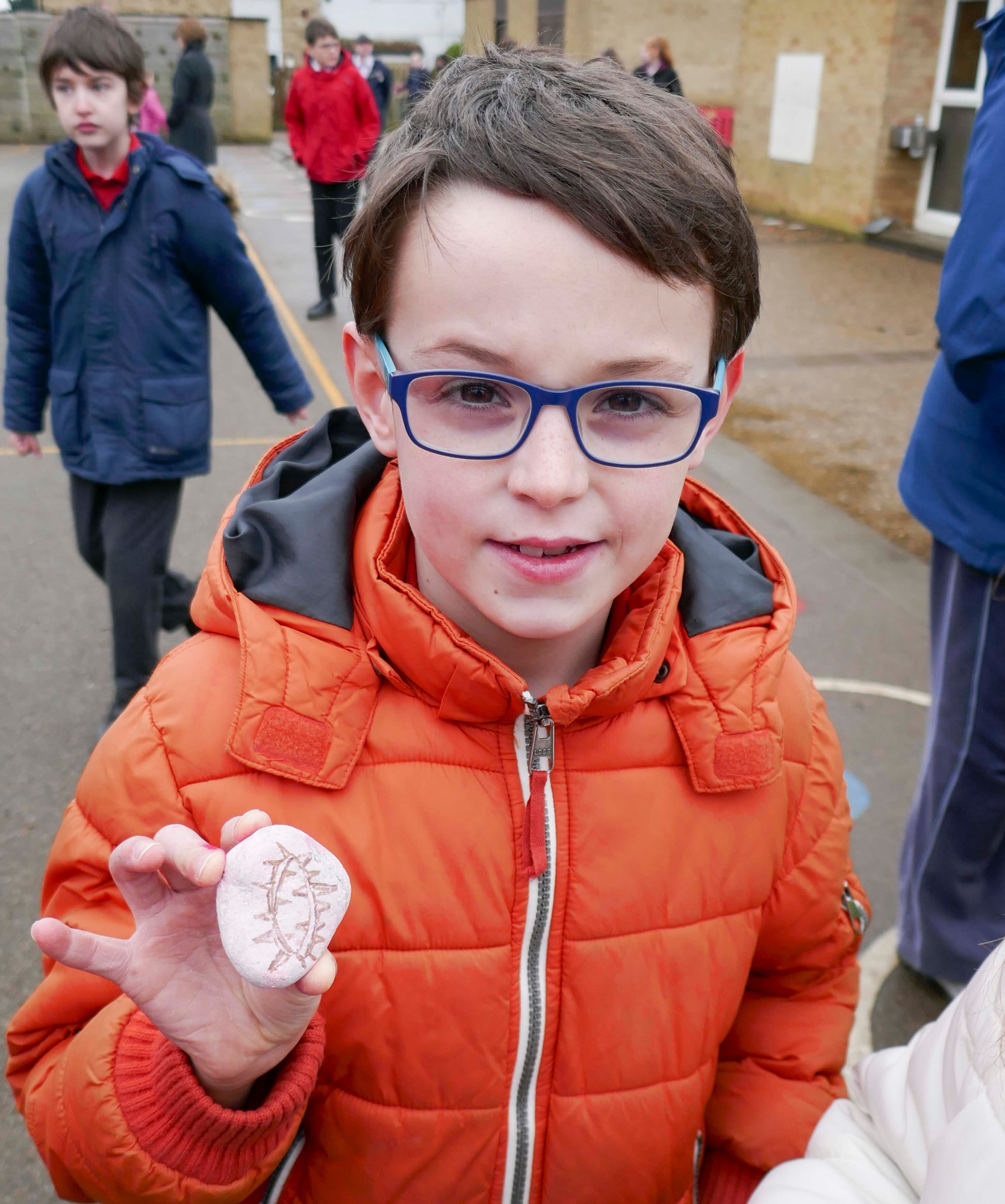 Then we took the rocks to assembly and learnt about the pictures and how rocks were involved in the Easter story.
After assembly everyone in the school was given a rock to decorate on the Easter theme. They could be hidden round the vilage or if these rocks were then taken to church on Easter Sunday they could be swapped for chocolate!