Cowfoot Prince visits us!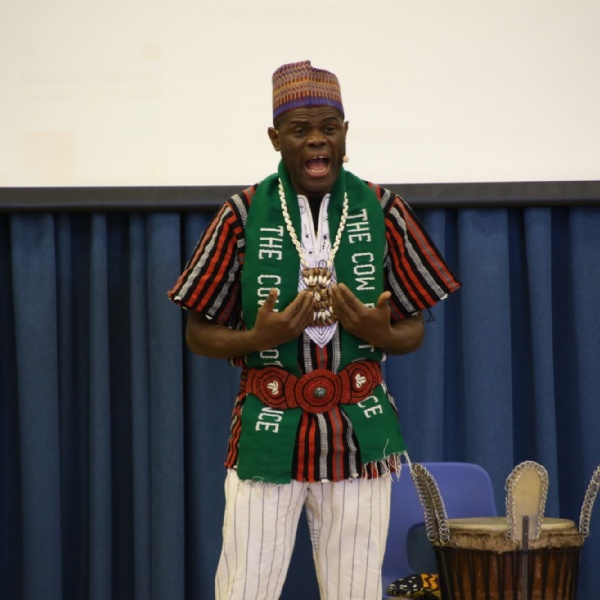 African storytelling with some singing and dancing!
World Book Day was on Thursday 1st March 2018. The whole week was designated book week with a lot of related activities going on in school.
On Tuesday 27th February the childen were really excited to have a visiter - The Cowfoot Prince!!
I'm sure the children will have told you all about him - he came to tell us stories.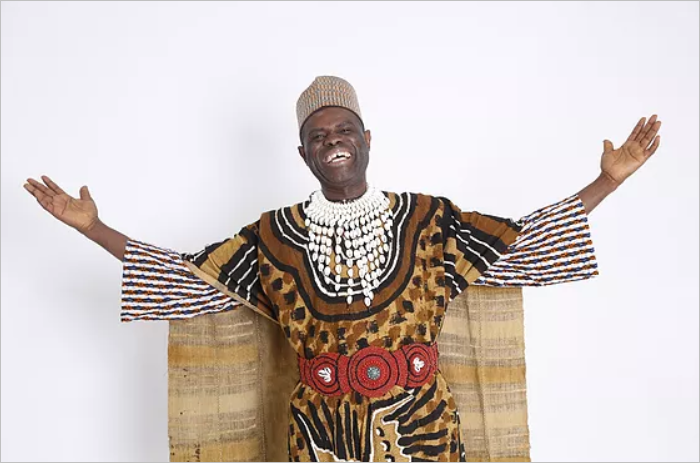 Apparently he has another name - Usifu Jalloh - but we all called him the Cowfoot Prince.
He had an unique way of storytelling and the children really enjoyed their sessions with him.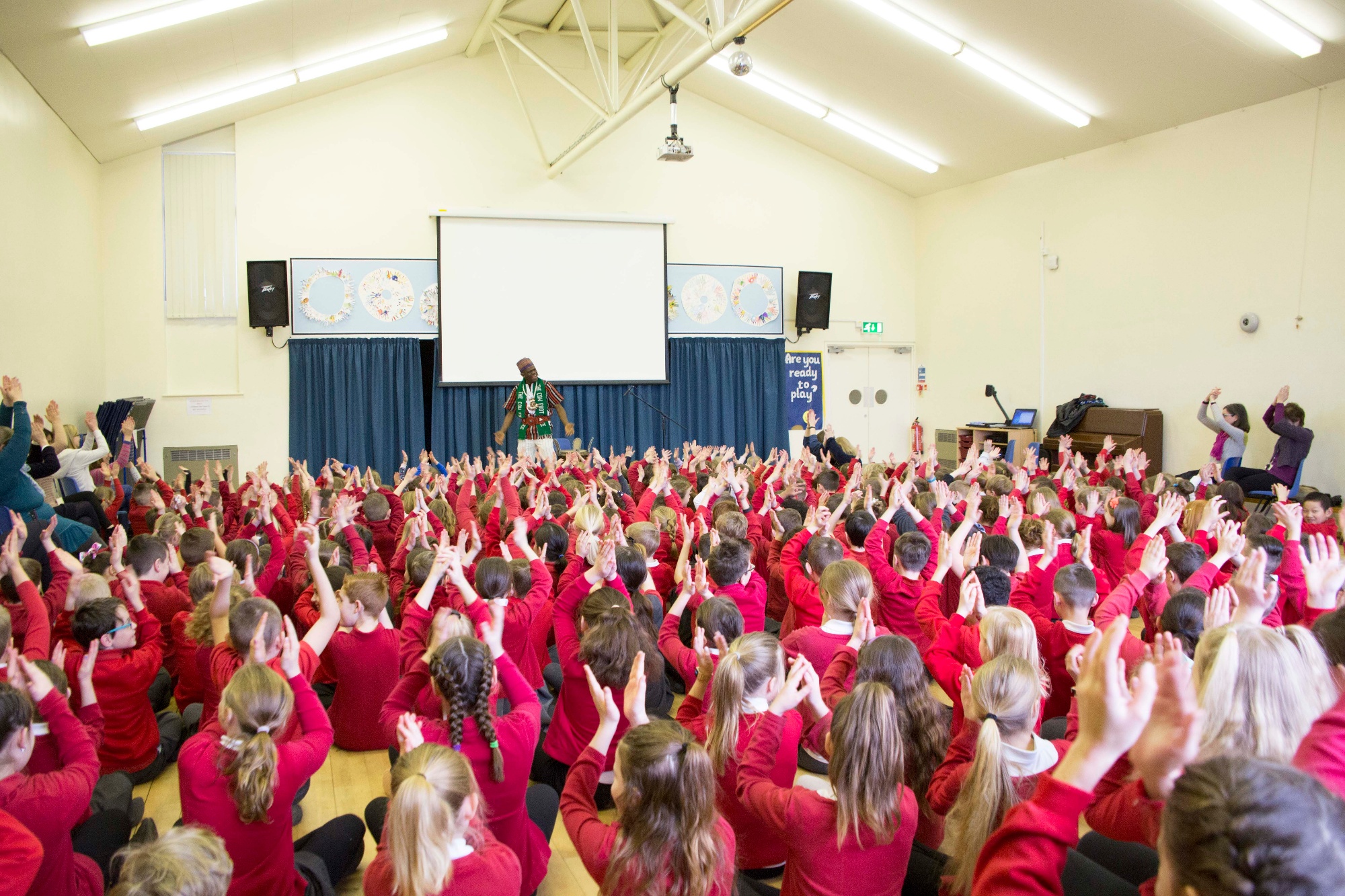 At morning assembly he had the whole school up on their feet dancing and clapping.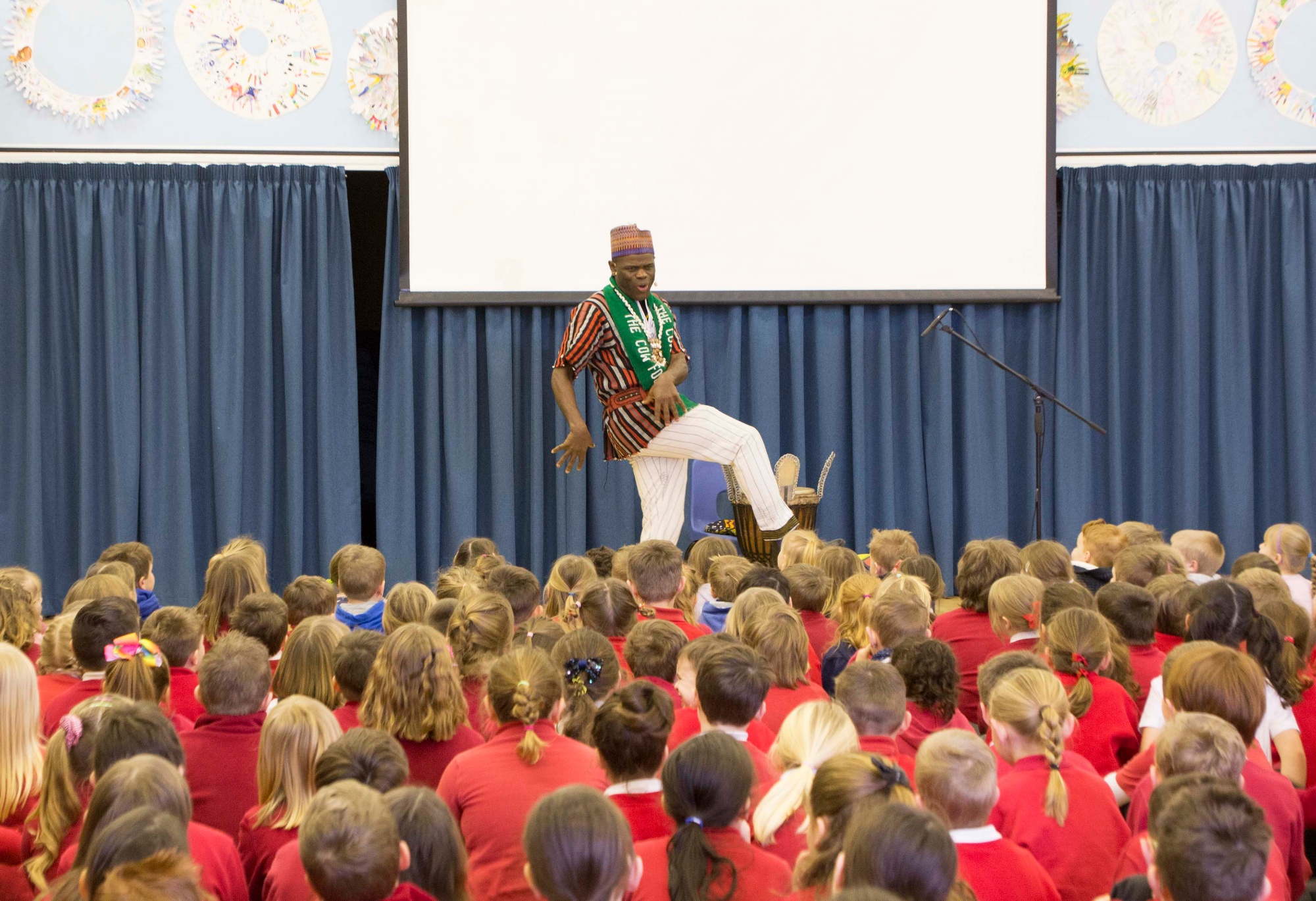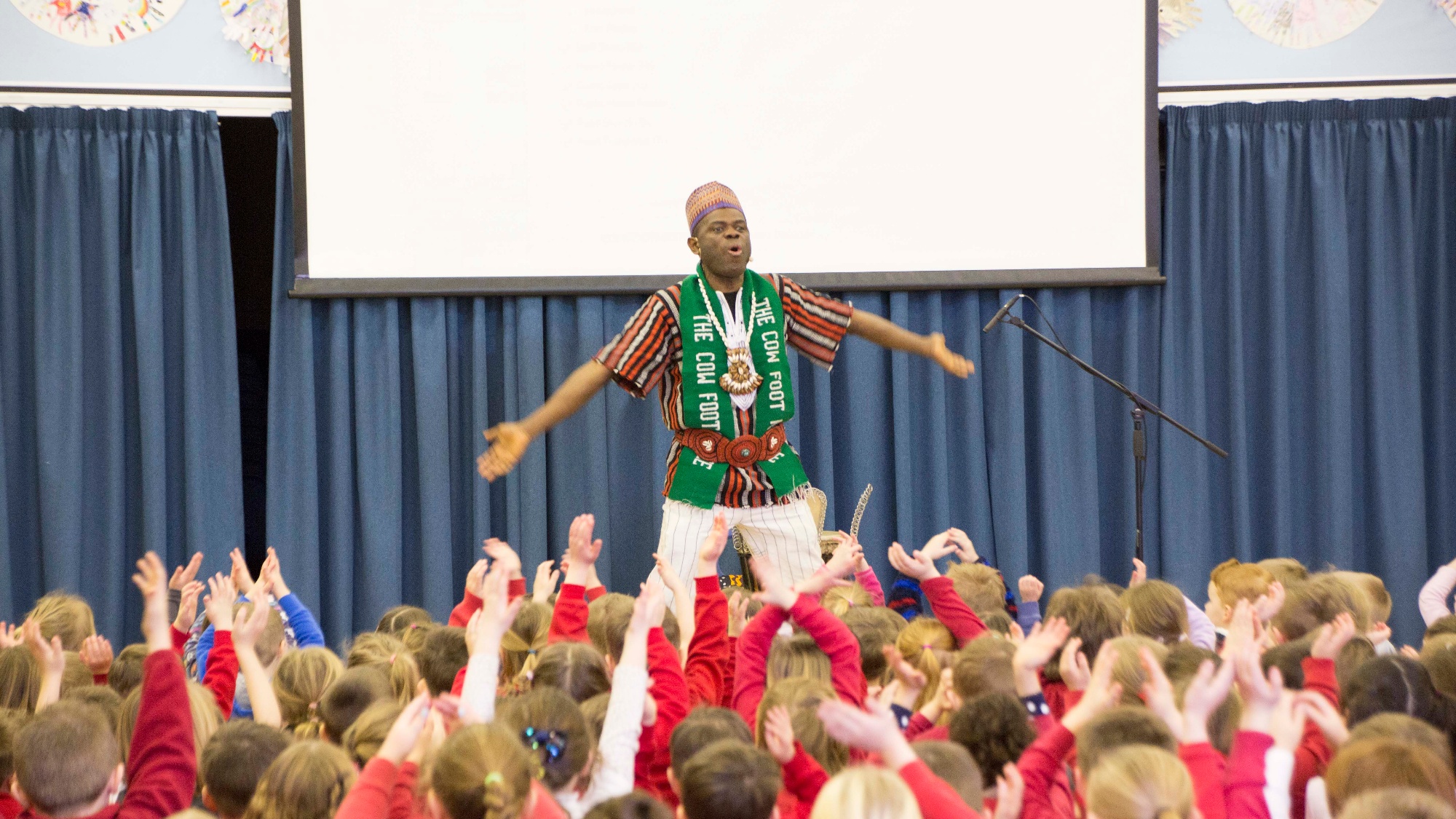 More photos of this over in the gallery.