Saturn class assembly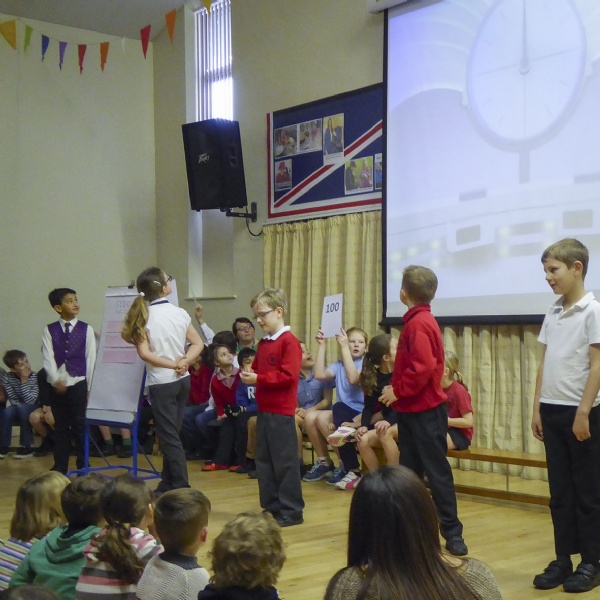 On wednesday 16th March it was the turn of Saturn class to tell the parents what they had been up to in class.
Saturn class put on a wonderful 'Gogglebox' assembly which, despite a few technical hitches (music not working), they stayed professional throughout. Well done Saturn class. Thank you to all the parents, carers and others who came to watch - it meant a lot to the children to have you there. Here are a few highlights to remind you....