Moon Class Assembly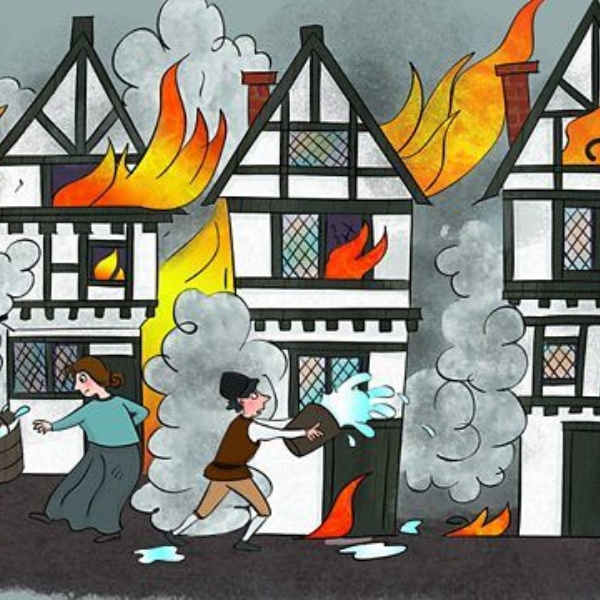 Moon class assembly - call the fire brigade!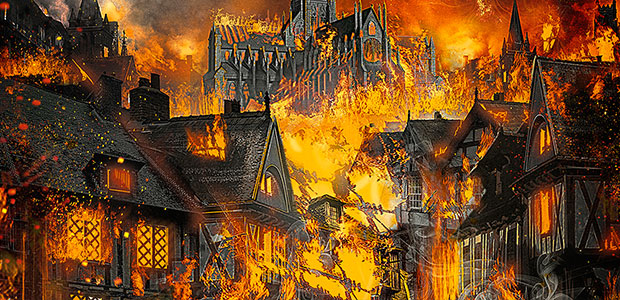 In their assembly, Moon class told us all about the Great Fire of London. It was an awesome story! It all started in a Bakers shop............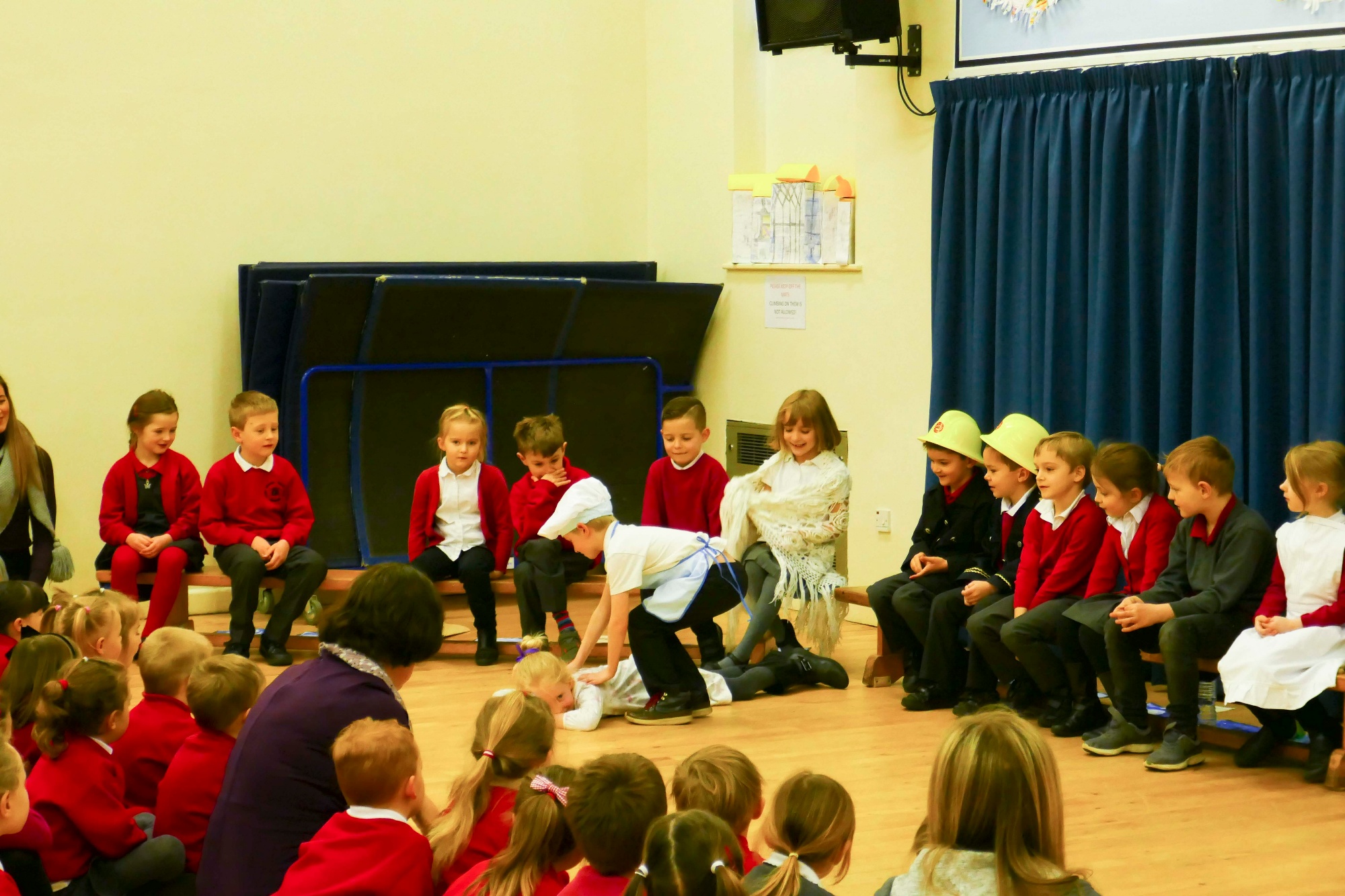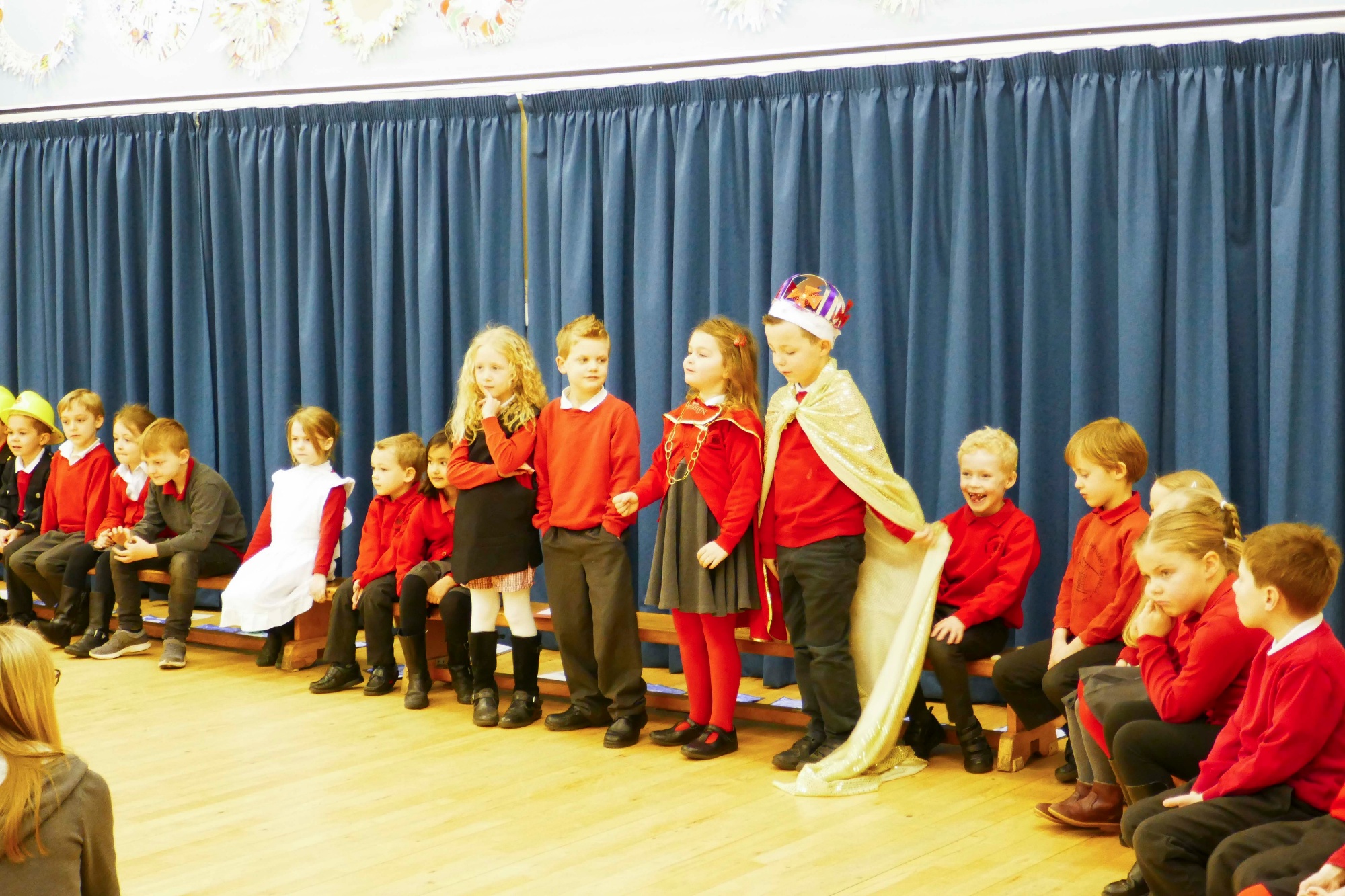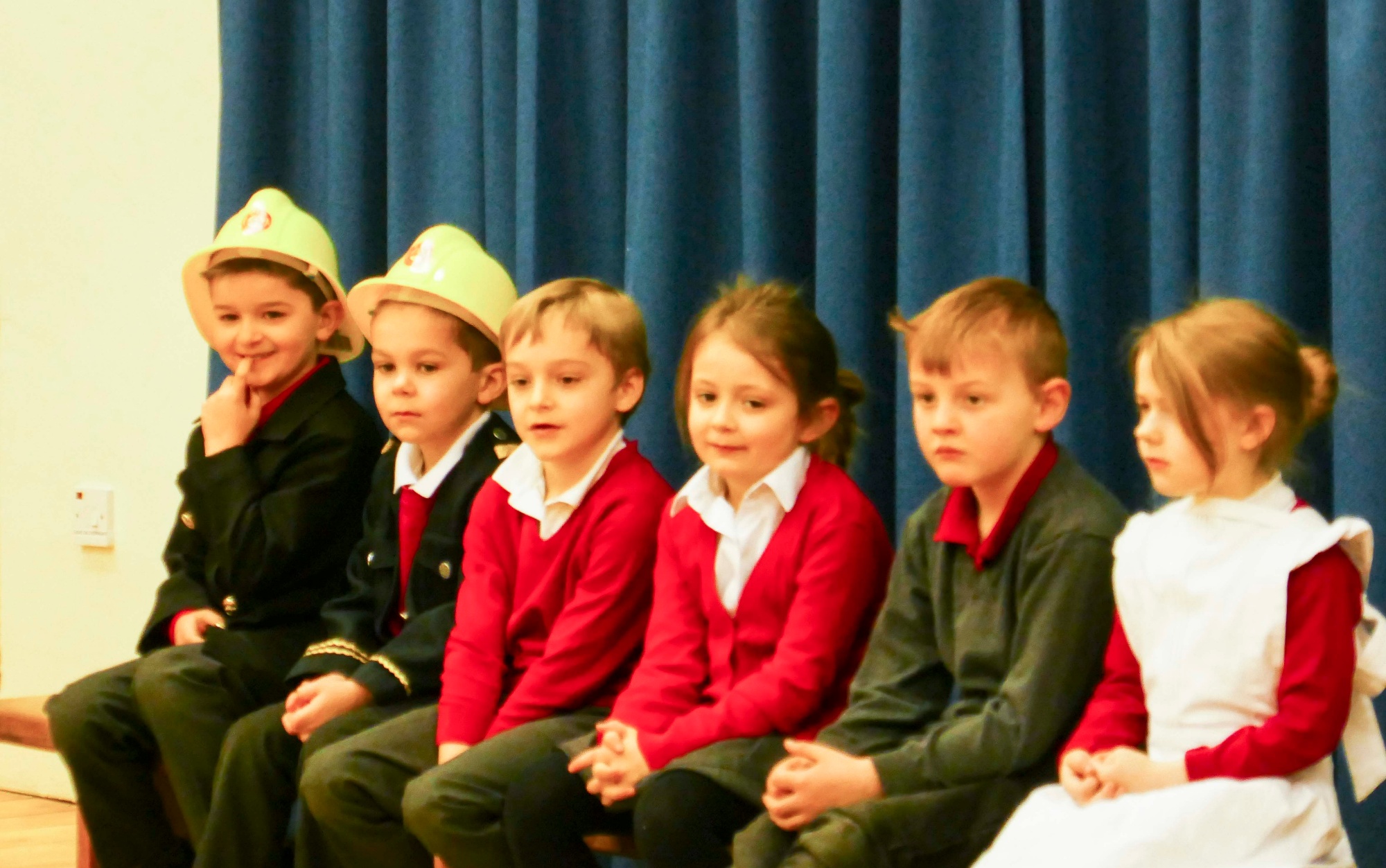 It involved firemen, flames and water.......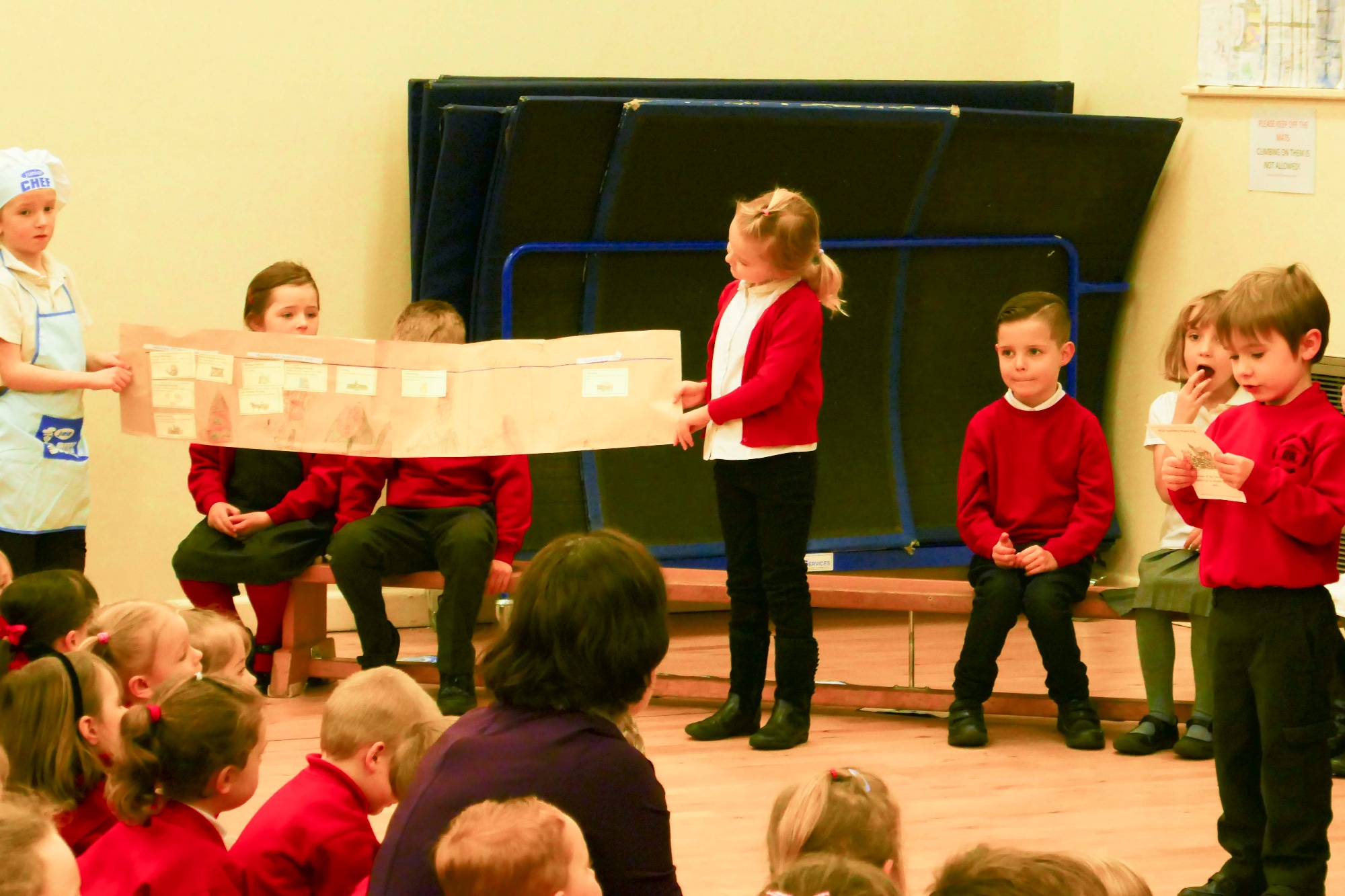 They explained the timeline of the fire and some of the facts about it. How it started, how they tried to stop it, how much water they needed and how long it took to put out! They even sang us a song!
We also got to see some pictures they had made in Art - not fire pictures but lovely wintry moon pictures.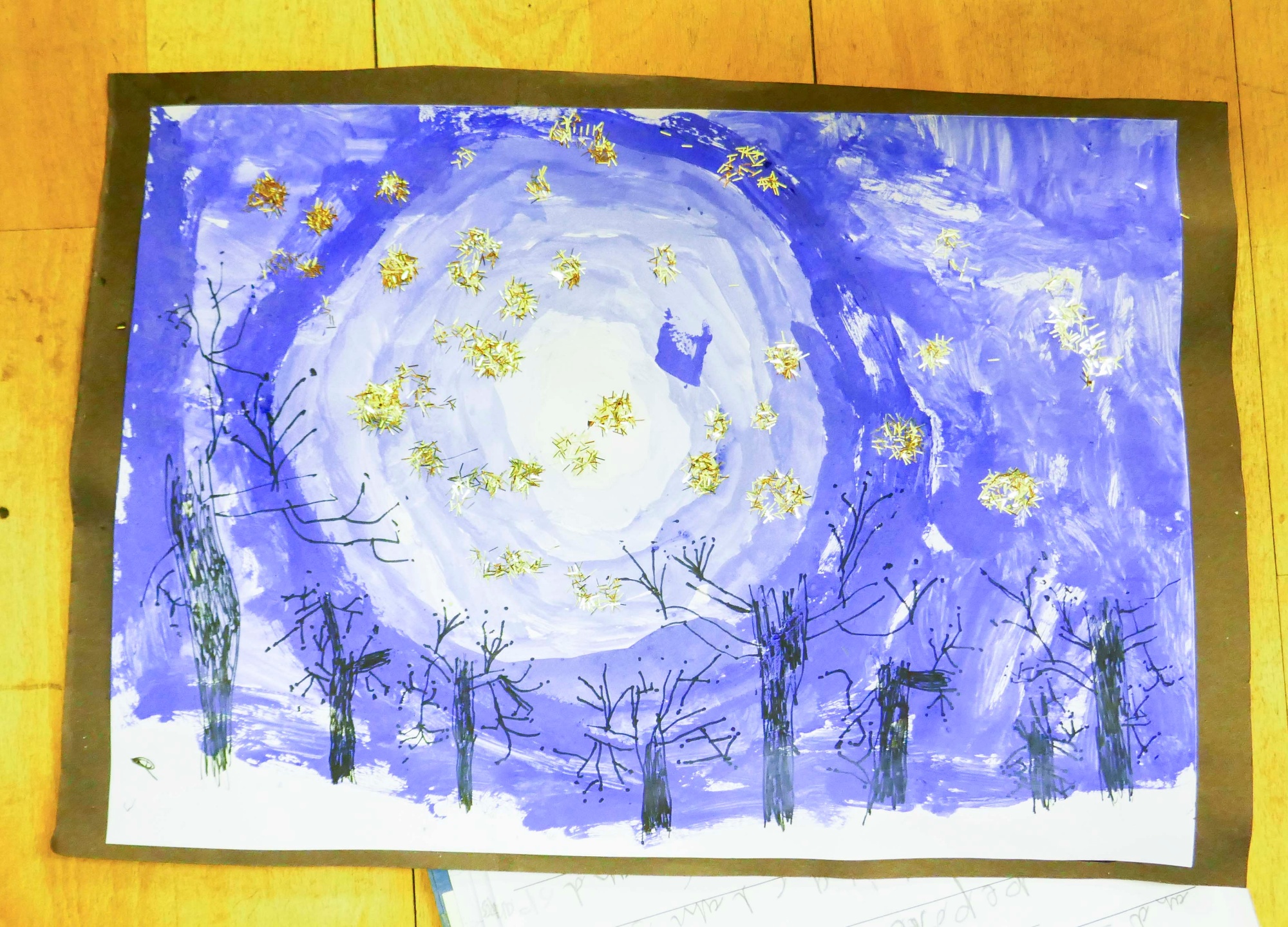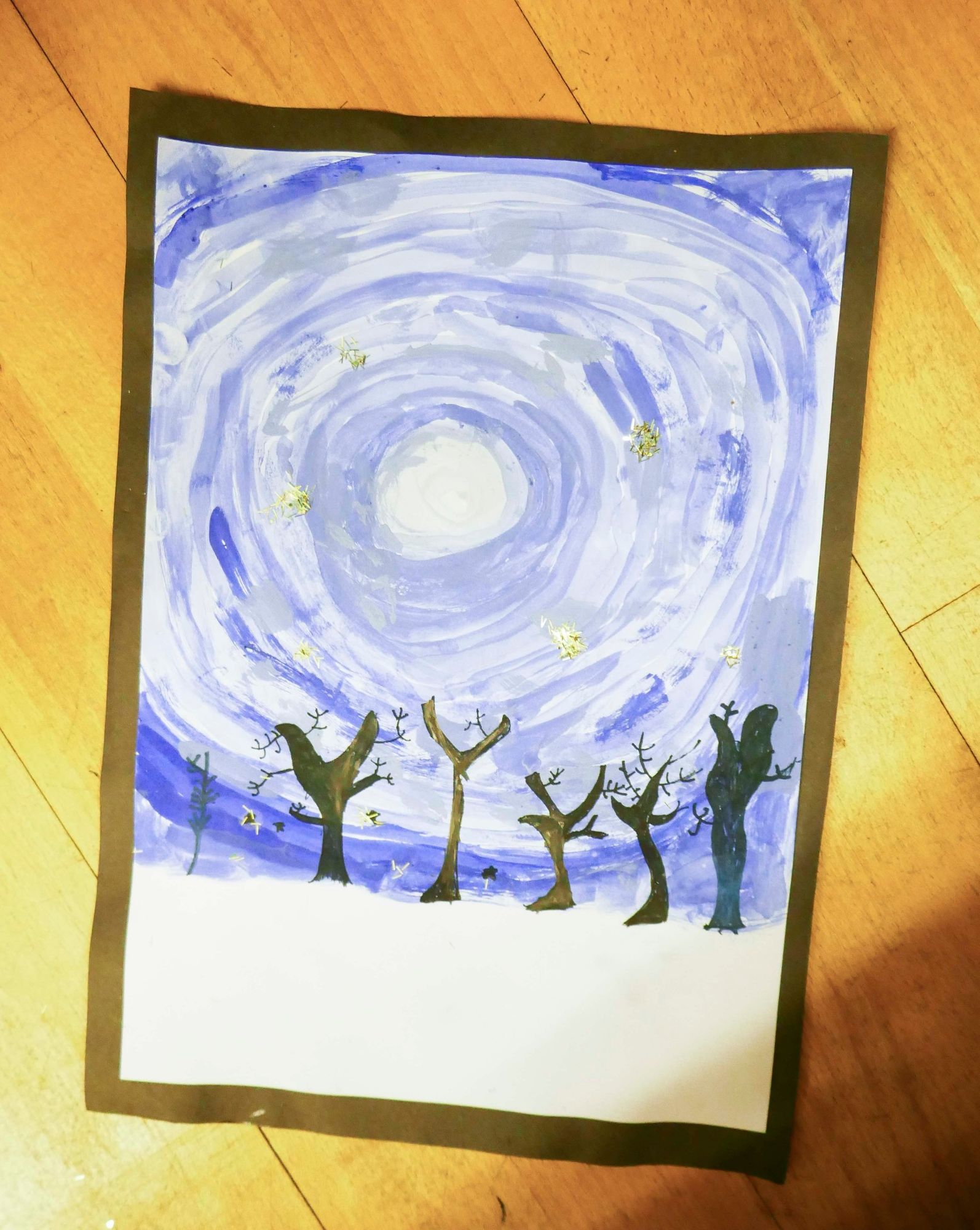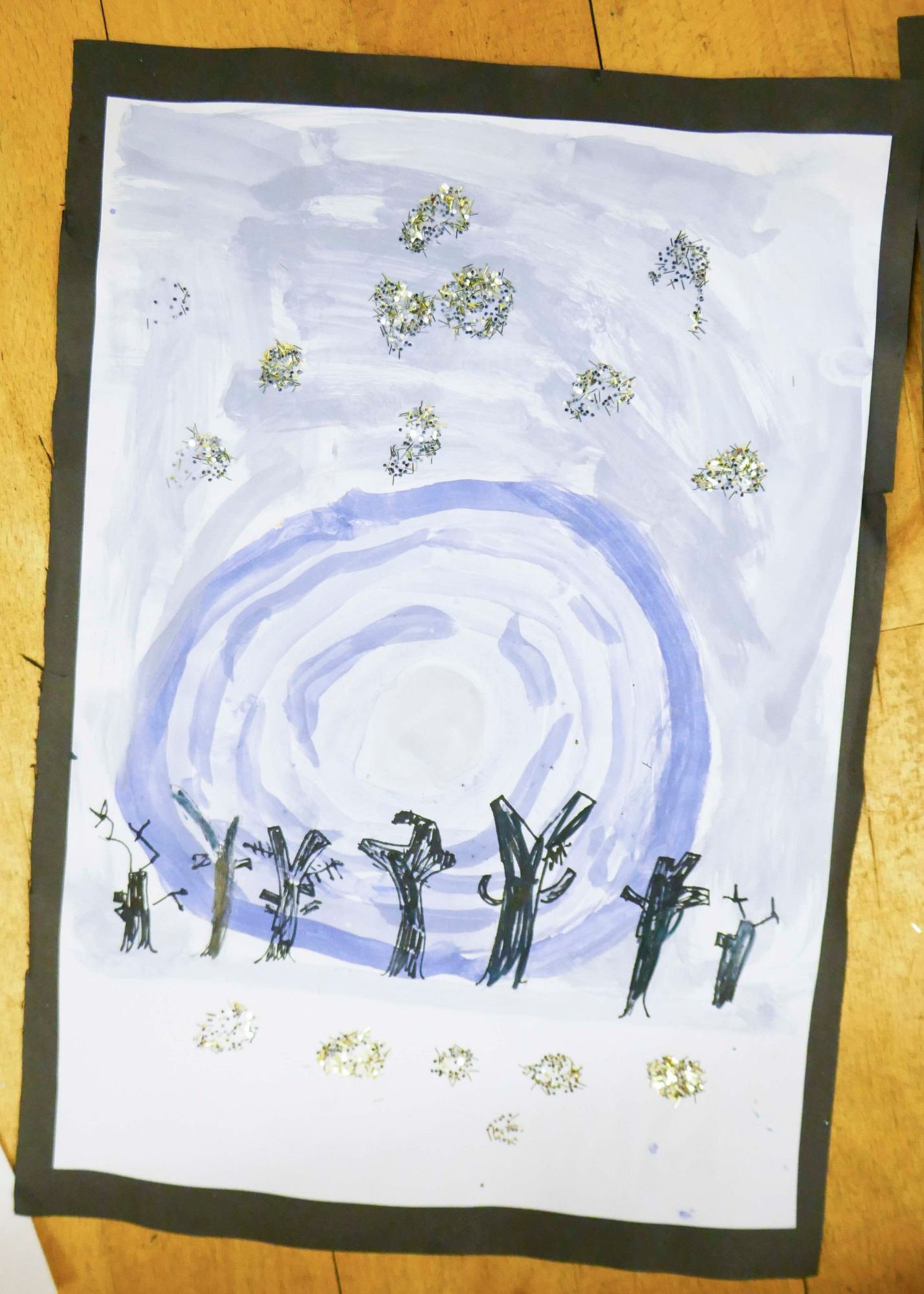 Awesome Moon Class - you are all stars!