Comet Class Wedding Celebrations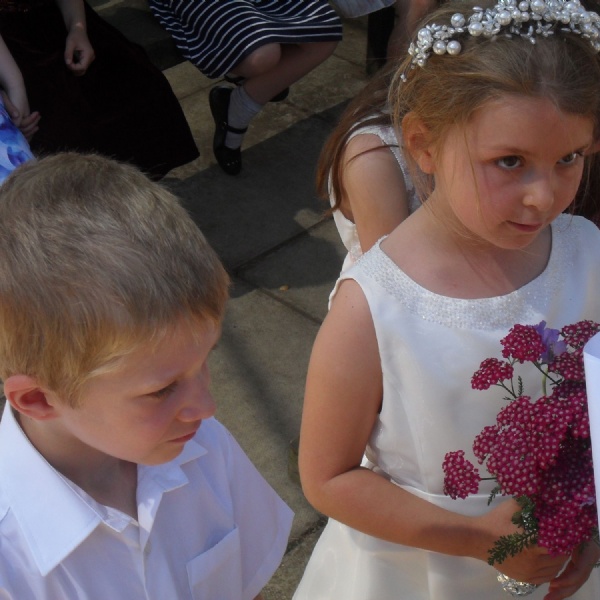 It was a beautiful day for a wedding. Comet Class thought about what preparations they needed to make and created some attractive invitations before the ceremony.
The children looked wonderful dressed in their finery. Our vicar Niamh conducted the service very professionally and the bride and groom were assisted by some wonderful ushers and their bridesmaid Abbiegail.