Superheroes to the rescue!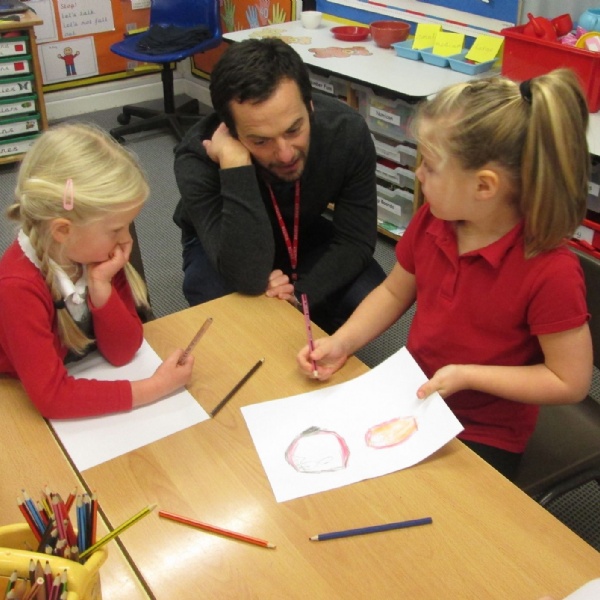 Star Class have been inspired to invent their own superhero characters this week. Mr Lowery helped us think about what superheroes need. We decided on a mask, a cape, a badge and, of course, SUPER POWERS.
"My superhero is Heartgirl. She is really strong." Lalita, YR.
"My superhero is Sungirl. She can melt things." Rhys, Y1.
Later on our superheroes were needed to rescue Mr Lowery's car which was stuck on the KS2 playground. We all got really imaginative.
"Glittergirl will cover Mr Lowery's car with glitter. The glitter will go up onto the rainbow. Then the car will land at home." Alice, YR
"Iceman used his muscles to lift the car back to the road." Thomas B, Y1
"Fireboy put fire in the engine and the car blasted and landed on the road. Mr Lowery said thank you and lived happily ever after." Robbie, Y1