Goldilocks and the three bears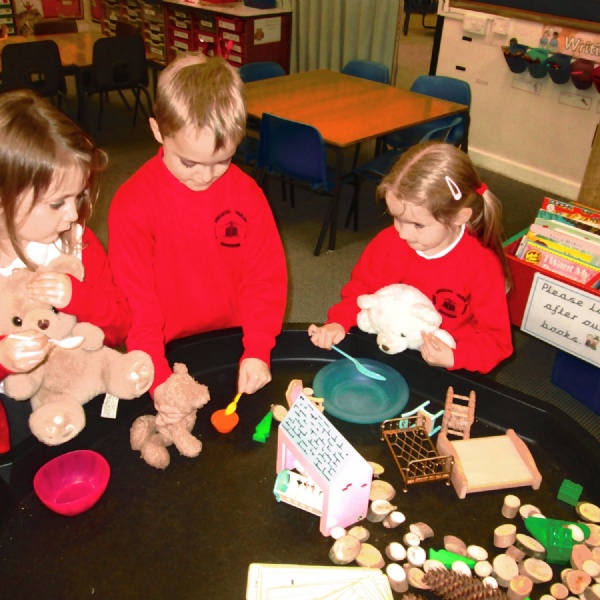 We have been enjoying retelling the story of Goldilocks. We have used lots of story book language and repeated phrases. Everyone has done some amazing writing.
We have also enjoyed exploring length and capacity. We have been measuring out oats into different sized containers in the tuff spots too.