A car in the playground!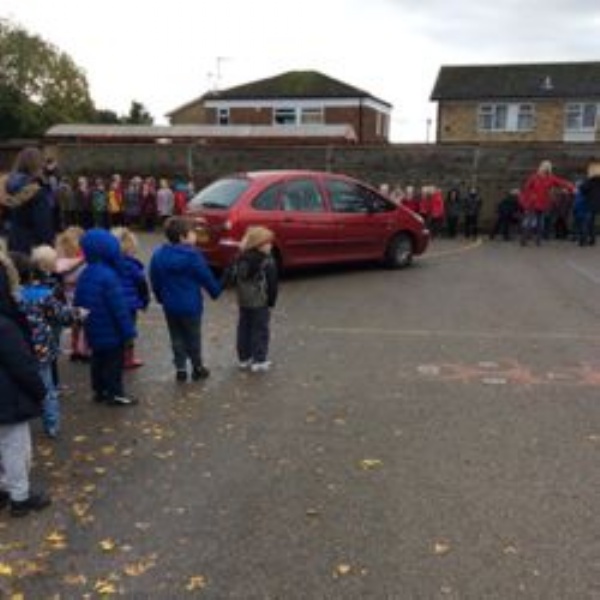 The children were very surprised to learn that Mr Lowery's car had flown into the playground!
How could we help? What super hero powers could we use? Sun Class had some fantastic ideas. Here are some of them:
"Laser man used his special laser eyes to lift the car back to the petrol station." Joshua
" Super Girl washed the car over the fence and moved it up the High Street. Then the sun dried up the water." Myla
"Spider Man made a spider web to move the car. It was a big, strong one."
We hope these ideas helped!