Finding Jupiter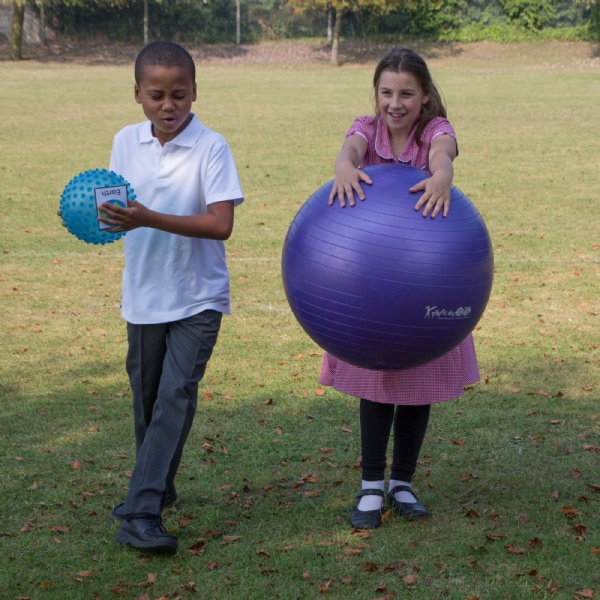 Jupiter class have a science lesson on the solar system.
Jupiter class went outside for an excellent lesson on the solar system. They found balls of various sizes to represent the relative sizes of the planets and then spaced them out to see the relative distances between them.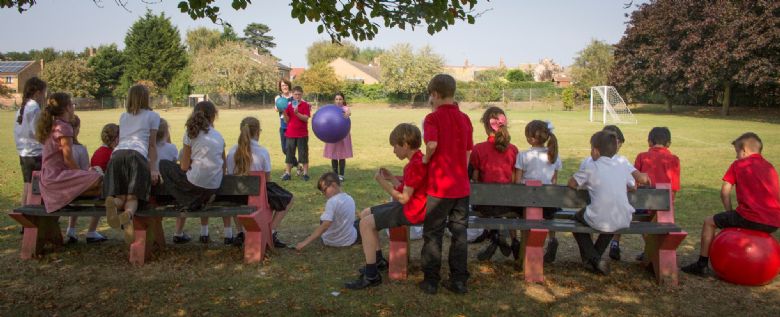 Learning about the planets
L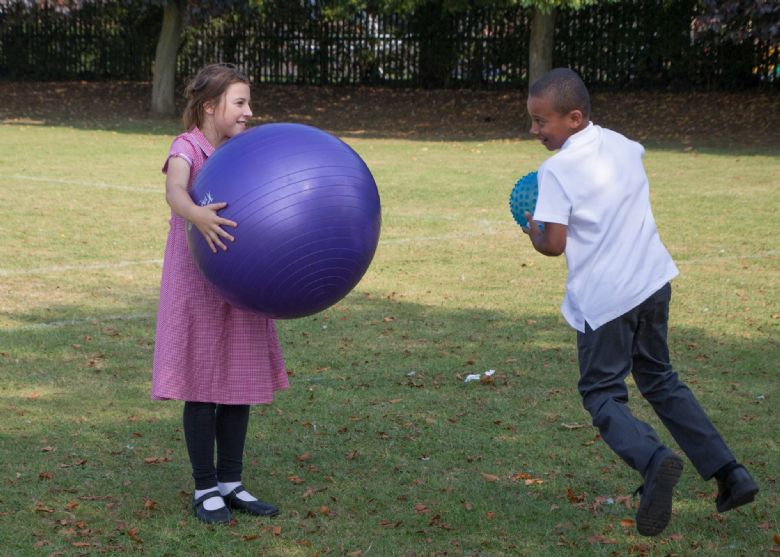 The earth orbiting the sun!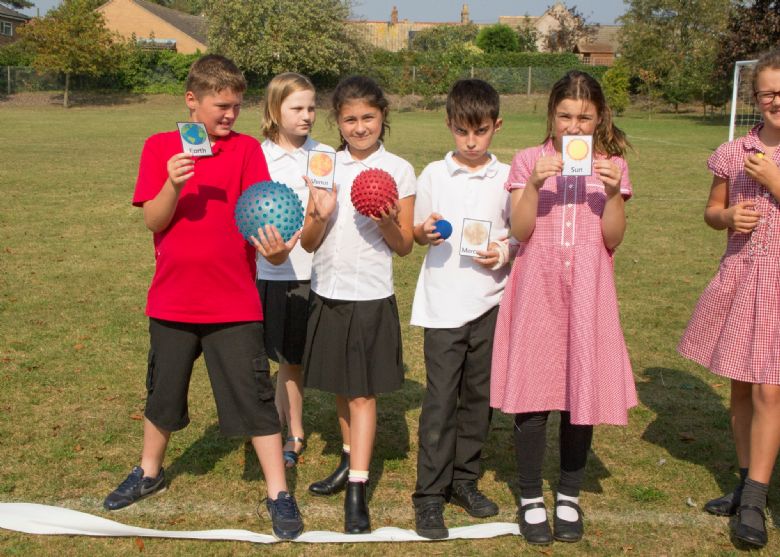 Sorting out the planets near to the sun
Seeing that some planets are very far away from the sun!
Jupiter class had a great time outside making this solar system model and learnt a lot about the planets in it.