Neptune Class Assembly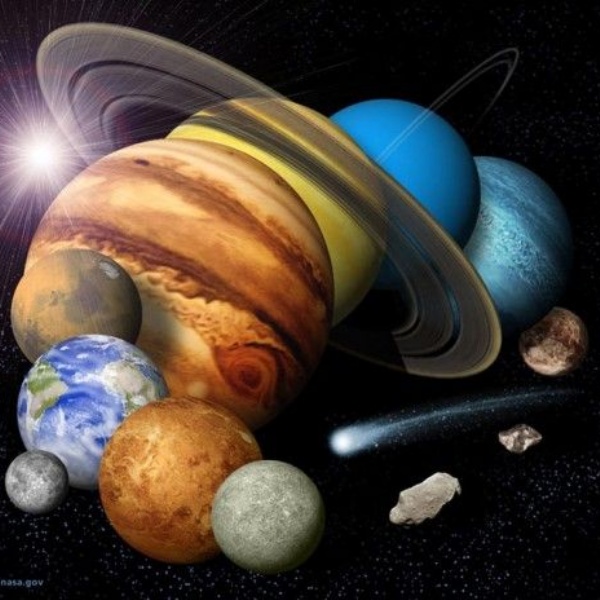 On Wednesday 18th January Neptune Class told us all about 'Space'!
It was the turn of Neptune Class to tell us all what they had been learning about recently.
The theme of this assembly was from the science curriculum 'Space' or to be exact - 'The Solar System'.
They ably demonstrated how far apart the planets were using a roll of toilet paper! Strange as it may sound this is an excellent way to demonstrate with each sheet of paper representing 500, 000 km. The toilet paper was unrolled from the front and taken all the way to the back - there was a small hitch when the toilet paper broke, but it was soon fixed and the solar system explained.
With sun at the front of the hall many planets were close by - Mercury, Venus, Earth and Mars. Then Jupiter and Saturn were found in the middle of the hall, Uranus towards the back and Neptune the furthest away was nearly out in the car park. The children told us all about each planet and had balls of appropriate sizes to demonstrate. Have a look at the photos.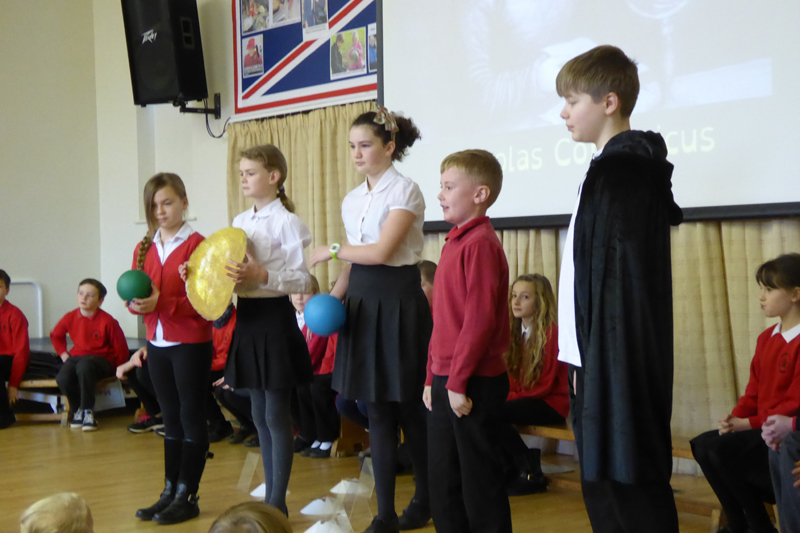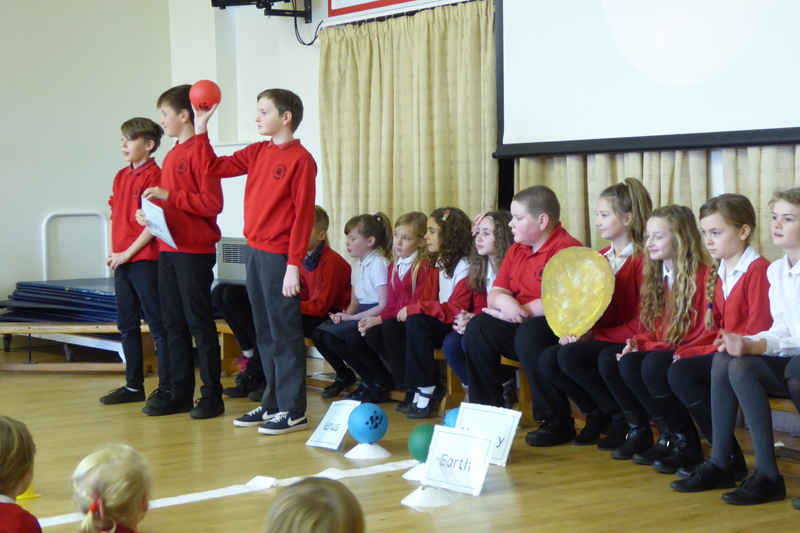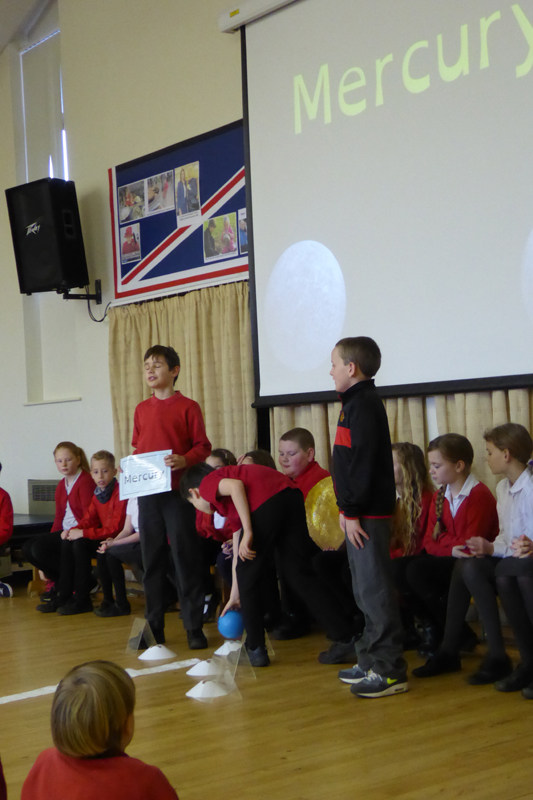 Some of the younger children did a great job of holding onto the planets!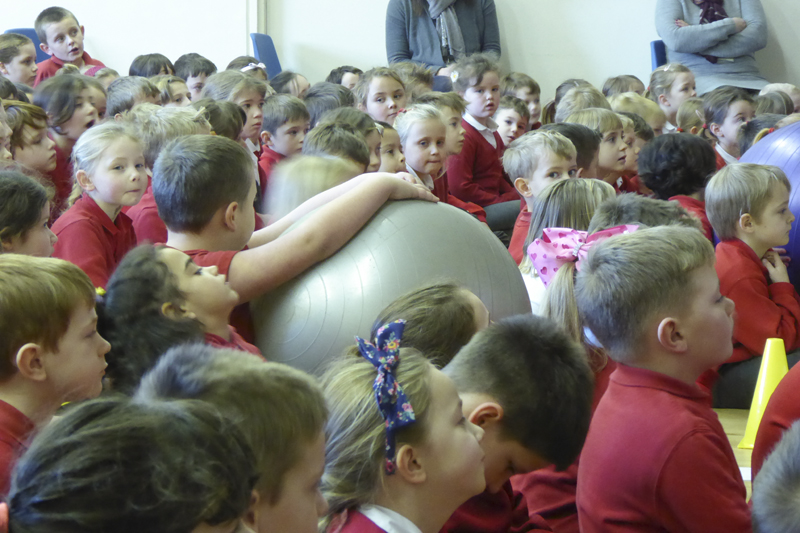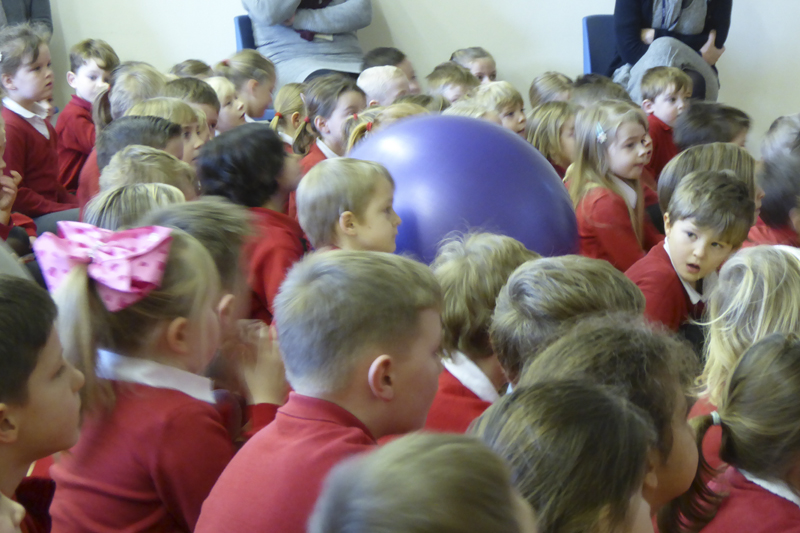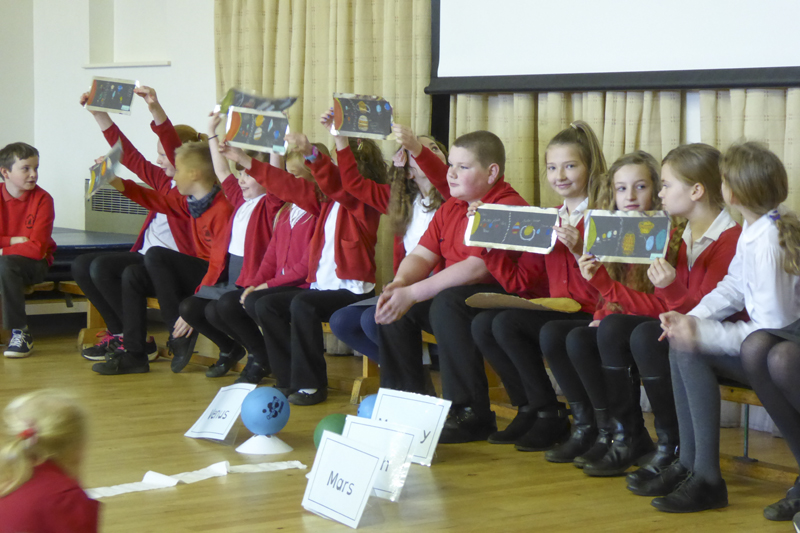 Well done Neptune class! A great assembly!