School Lunches
We are extremely fortunate to have excellent kitchen facilities and currently, well over half of all pupils eat a school meal at lunchtime. We operate a cafeteria system, offering a choice of dishes every day. The kitchen staff, led by Val, our cook, are extremely friendly and get to know the children well. They are invaluable part of making shared meals a special time in the day.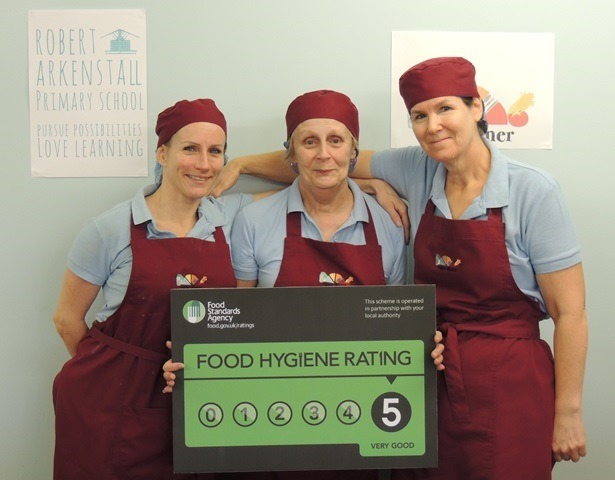 School meals cost £2.40. Meals for children in Foundation Stage and KS1 are funded by the Universal Infant Free School Meals scheme.
Families on some benefits are eligible to apply for Free School meals, please click this link below for more information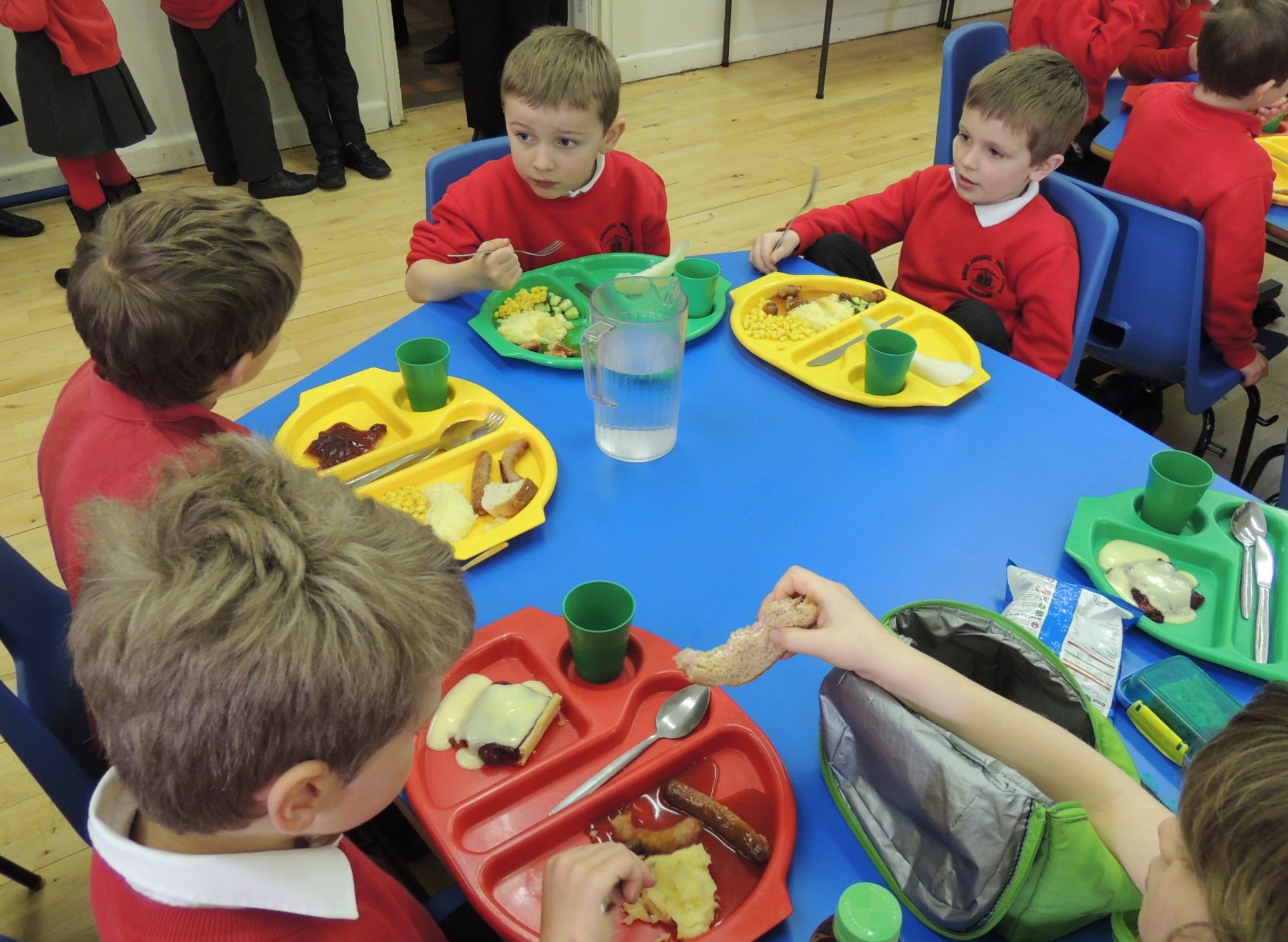 Meal times are a perfect time to celebrate special occasions and the kitchen staff like to make special menus for key events such as 'Children in Need' or Halloween. Last year we celebrated our football team's success with a special lunch. Of course, Christmas dinner is a highlight of the year.
Please see Key Information / Policies & Guidance Documents for our Allergens policy and Whole School Food policy.