At Robert Arkenstall we aim to provide a high-quality and engaging history education which inspires our pupils and encourages a curiosity to know more about the past.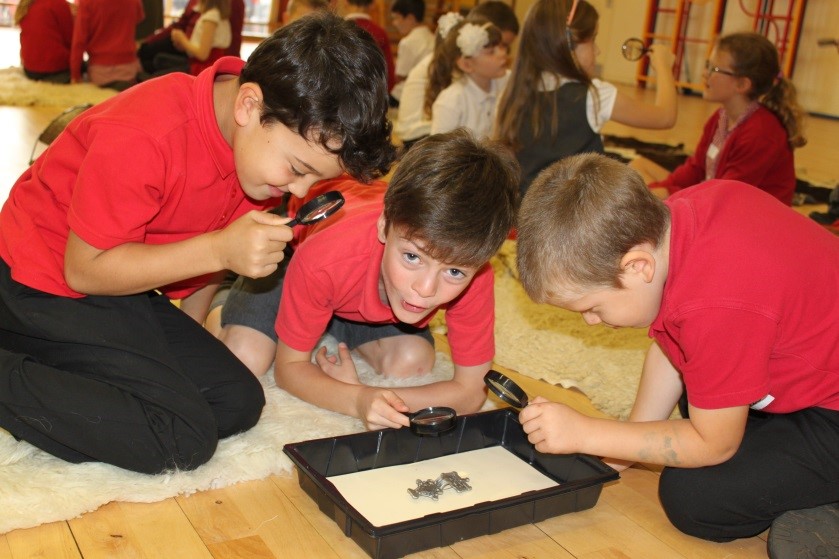 We aim to develop the following characteristics in our young historians –
An excellent knowledge and understanding of people, events, and contexts from a range of historical periods and of historical concepts and processes.
The ability to think critically about history and communicate ideas very confidently in styles appropriate to a range of audiences.
The ability to consistently support, evaluate and challenge their own and others' views using detailed, appropriate and accurate historical evidence derived from a range of sources.
The ability to think, reflect, debate, discuss and evaluate the past, formulating and refining questions and lines of enquiry.
A passion for history and an enthusiastic engagement in learning, which develops their sense of curiosity about the past and their understanding of how and why people interpret the past in different ways.
A respect for historical evidence and the ability to make robust and critical use of it to support their explanations and judgments.
A desire to embrace challenging activities, including opportunities to undertake high-quality research across a range of history topics.
Content
The coverage of historical periods will depend on events that are happening nationally throughout the year. Progression will be ensured through thorough planning and assessment.
Early Years Foundation Stage
During the Early Years Foundation Stage (EYFS), children begin learning history using experience of their personal timeline. Children will relate periods of History to their own way of life now. Historical artefacts, the natural world, new life, and stories provide excellent opportunities for learning about History in the Early Years Foundation Stage and is successfully built on at Key Stage 1.
Key Stage 1
Pupils develop an awareness of the past, using common words and phrases relating to the passing of time. They will learn where the people and events they study fit within a chronological framework and identify similarities and differences between ways of life in different periods. Additionally, pupils will develop and use a wide vocabulary of historical terms. They are taught to ask and answer questions, choosing and using parts of stories and other sources to show that they know and understand key features of events. They develop an understanding of some of the ways in which we find out about the past and identify different ways in which it is represented.
Pupils are taught about:
changes within living memory – where appropriate, these should be used to reveal aspects of change in national life
events beyond living memory that are significant nationally or globally (for example, the Great Fire of London, the first aeroplane flight or events commemorated through festivals or anniversaries)
the lives of significant individuals in the past who have contributed to national and international achievements, some should be used to compare aspects of life in different periods
significant historical events, people and places in their own locality
Key Stage 2
From September 2021 KS2 pupils will be following the 'Opening Worlds' curriculum. This is a knowledge-rich humanities programme for teaching history, geography and religion in Years 3 to 6. Lessons are taught through rich, extended text in booklets. All new vocabulary is pre-taught and practised through a blend of direct instruction, engaging story-telling and other activities. Pupils develop a secure knowledge and understanding of world history, establishing clear narratives within and across the periods they study. They will learn about connections, contrasts and trends over time and develop the appropriate use of historical terms. Furthermore, pupils will increasingly construct informed responses that involve thoughtful selection and organisation of relevant historical information. They will develop their understanding of how the knowledge of the past is constructed from a range of sources.
Educational visits and practical resources
Our history curriculum is further supported by educational visits and hands on resources. We have developed lots of links with local organisations that are able to provide us with a range of artefacts, workshops and visits. Last year, for example, we had a virtual visit from the Ely Museum highlighting life in Anglo Saxon times and were also provided with an extensive range of artefacts which we could share with the children and use to bring our planning and lessons to life.