We won the cup!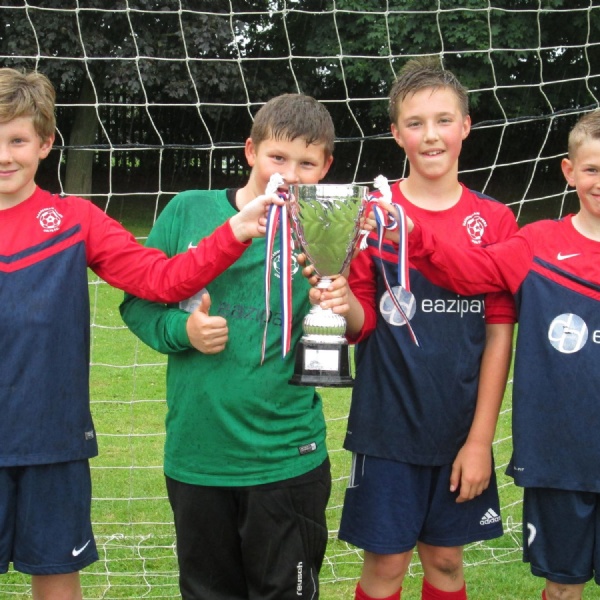 Report from the Inter-School Football League Cup Final at Robert Arkenstall
Tuesday 28th June saw the cup final of the Inter-School Football League between Robert Arkenstall and Rackham primary schools. The venue was Robert Arkenstall and the teams and their supporters were very excited! Kick off was 3.45pm.
The first half saw Robert Arkenstall dominate the match but it wasn't until just before half time that any goals appeared. The first goal was a cross from Jack Granger-Brown, put into the net by Joe Tunnell. The second goal shortly afterwards was set up by Lewis Falconer and put away again by Joe Tunnell.
The second half saw a much more evenly balanced match with Rackham determined to catch up. About half way through, Jack passed to William Hutton who scored the third goal for Robert Arkenstall. Despite a brave fight by the Rackham team, the match finished 3-0 to Robert Arkenstall.
Well done everyone who played and all our dedicated supporters! All the team would like to give a big 'Thank You' to Caroline Falconer, their manager, for helping get them to the top.
(Also a big thank you to Mr Hodge - His appearance on the touch line just before half time inspired the team to score!)