Fun on two wheels...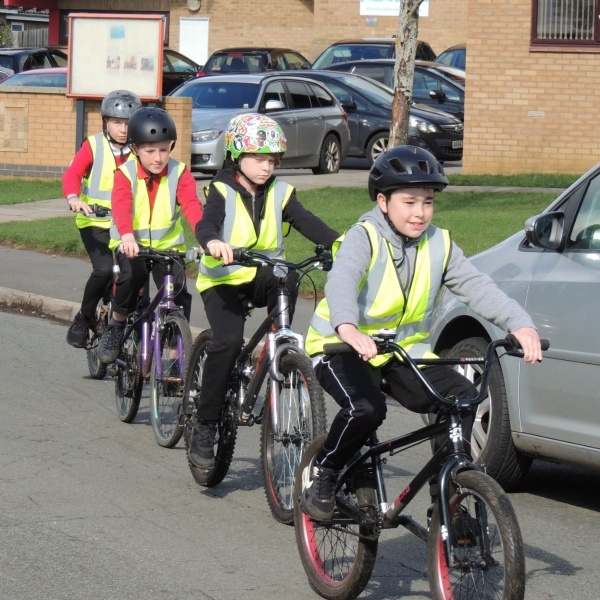 Year 6 pupils recently braved the elements to successfully complete Bikeability
Level 1 & 2 Training.
Outspoken! Training delivered Bikeability which is the modern version of cycle proficiency. Their aim is to promote cycling as a fun, everyday activity in the hope that it will become a
life-long skill.
The children had lessons firstly on the playground before being taken out on local roads used as routes to school. Along with bike maintenance, they learnt how to observe and understand road priorities, communicate with other road users and effective road positioning.
Thankfully the sun did shine on occasions but there was an awful lot of rain too. The team from Outspoken were (as always) patient and enthusiastic and the Year 6 children learnt lots of new skills whilst being active and having enormous fun.
Let's hope the children have been inspired to 'get on their bikes' more frequently and are feeling full of confidence with their enhanced on-the-road knowledge and competence.