Harvest Festival Singing Assembly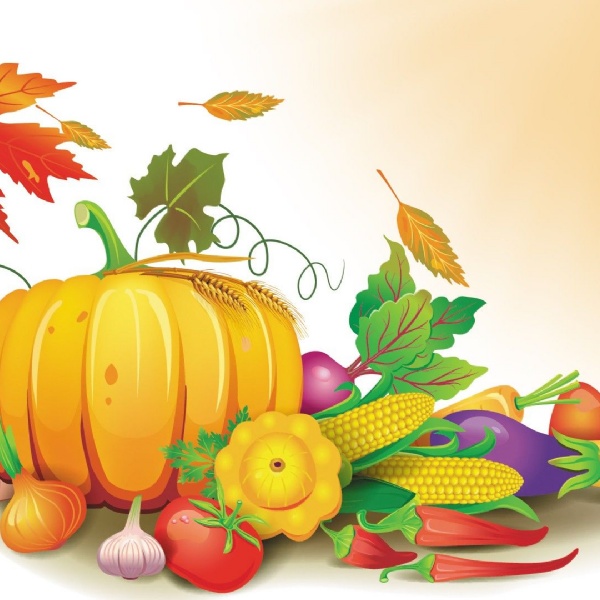 Thursday 10th October 2017
Thursday 10th October saw the children and staff, together with many parents, carers, siblings, grandparents and the Reverend Fiona from Holy Trinity Church gather together to celebrate the Harvest Festival.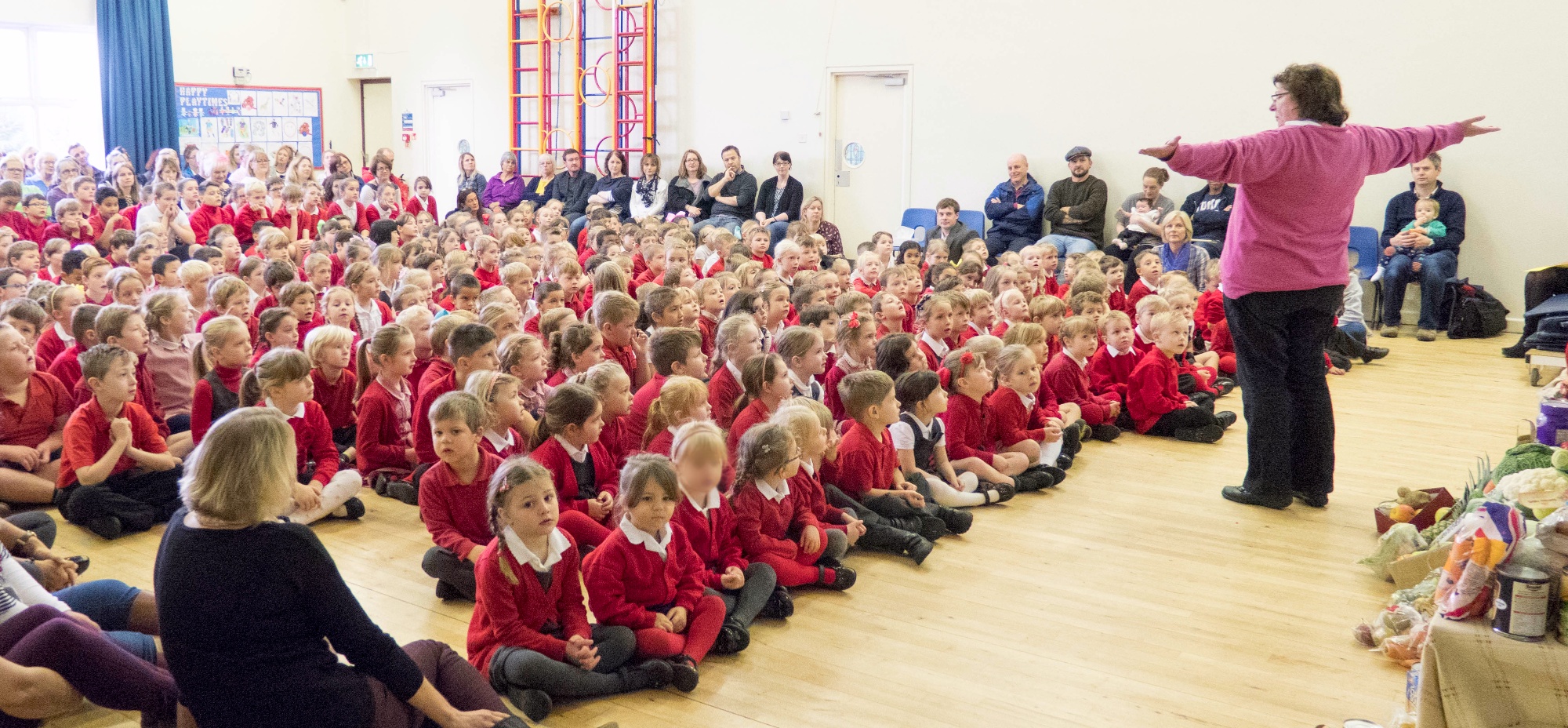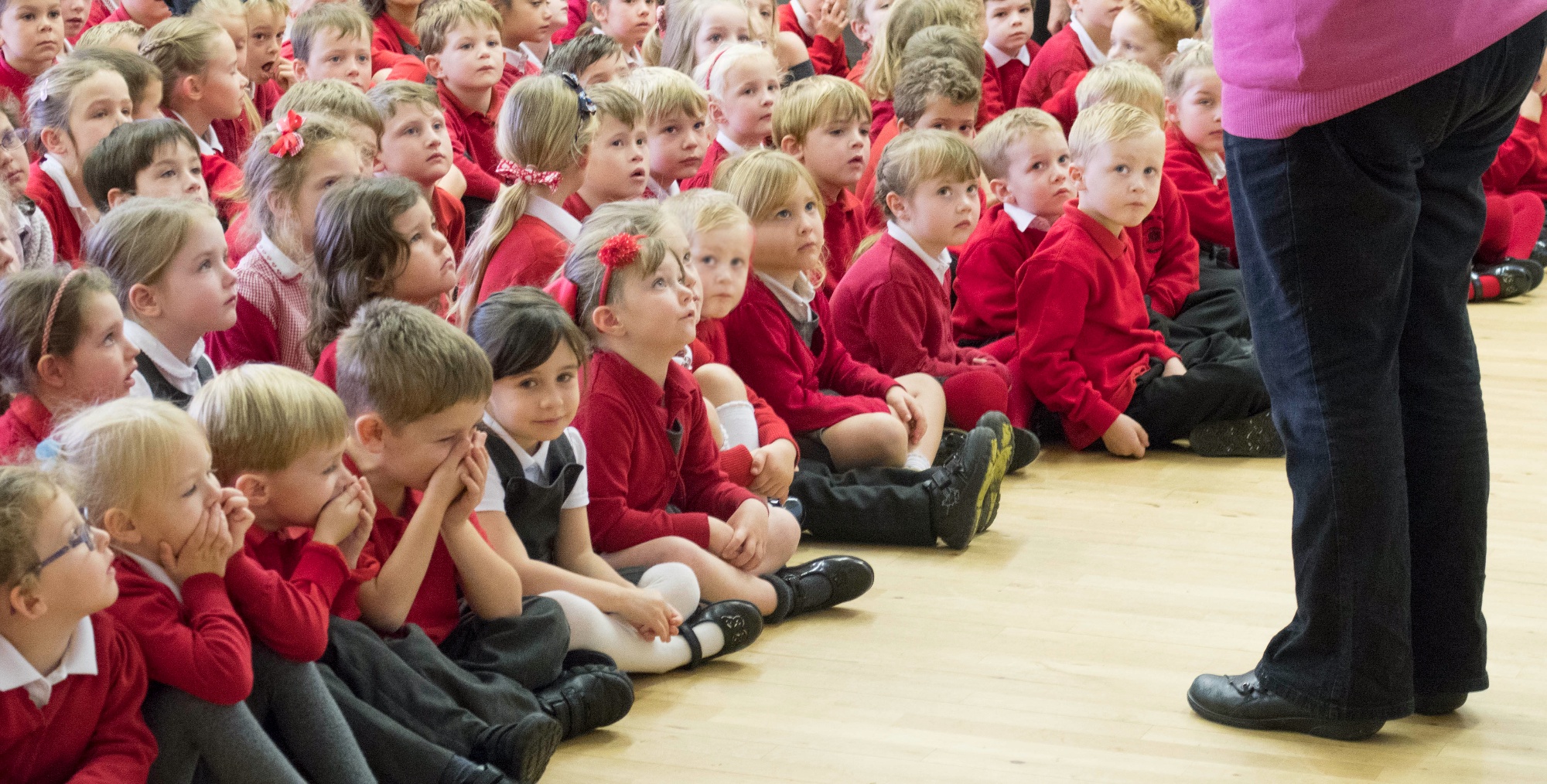 Many children had brought gifts of food that would later be distributed around the village by the Year 6 children.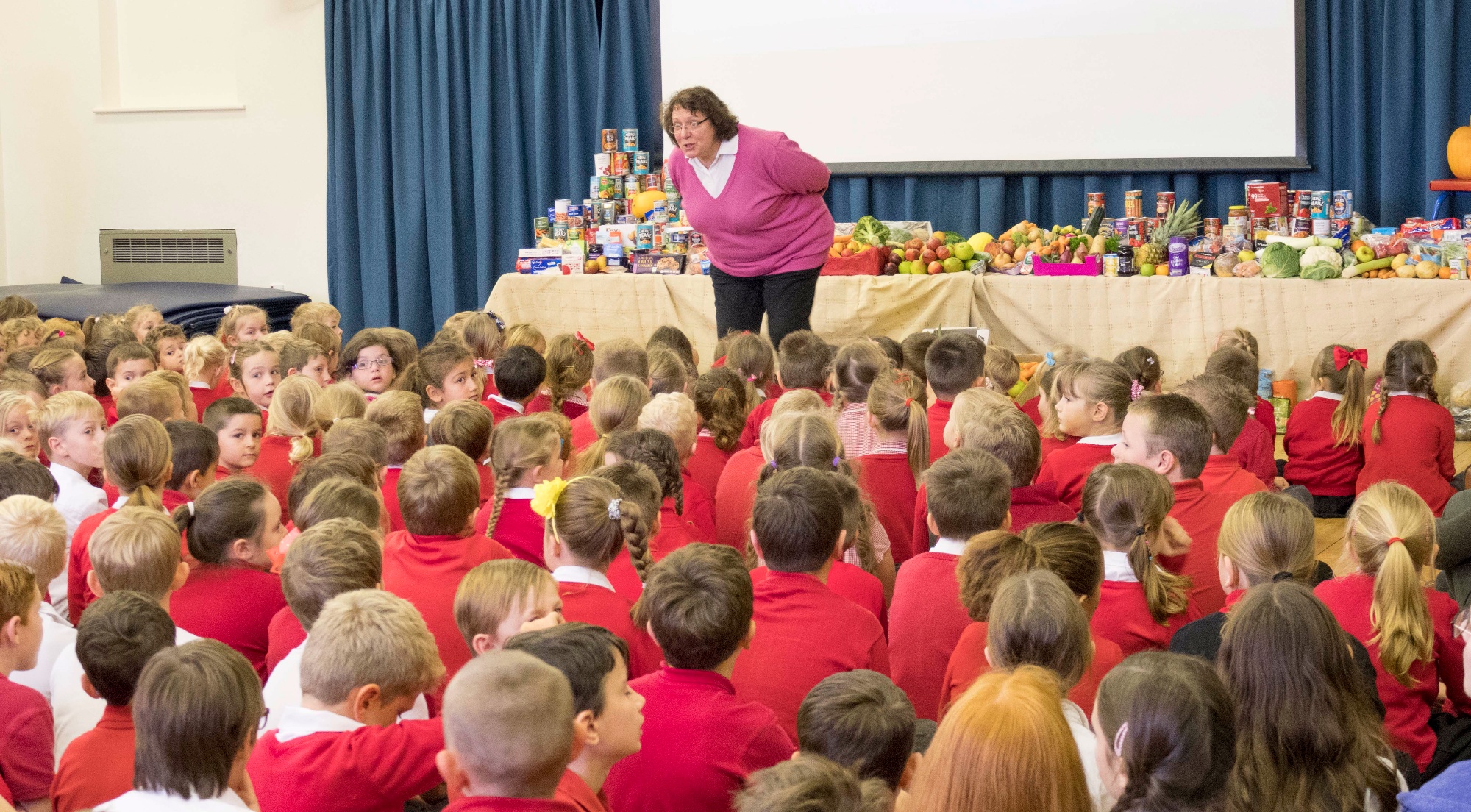 The whole school was in fine voice and the choir also gave us a rendition of a song they had just learnt. The staff and parents all joined in and you can listen and watch the video by clicking the photo below.