Decorating Fabric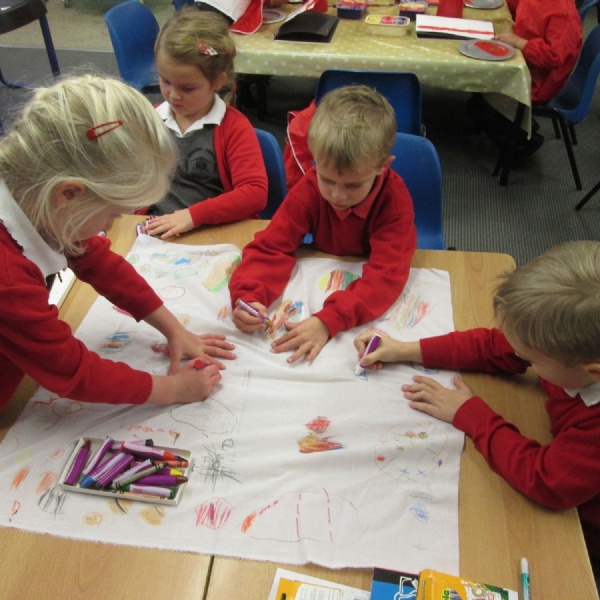 We have been exploring different ways to decorate fabric in preparation to make superhero capes.
it's not like drawing on paper.

Sam B
I'm making circles with lines in.

aiofe
I'm using gold, green and orange.

Lois
We have also experimented with printing onto fabric and painting. We had to mix the powder paint with a special medium so it didn't crack when it dried. We are looking forward to choosing our favourite way to decorate fabric to make our superhero capes.