Phonics (remote learning)
Teach Your Monster To Read is an educational game that makes learning to read fun and engaging for very young children. It covers everything from Letters and Sounds to reading full sentences. The computer version is absolutely free and there is a small charge, approximately £2.99, to download the app to mobile phones or tablets.
The game takes children on a magical journey, meeting colourful characters along the way and collecting fantastic rewards. When children are engaged, they're motivated to learn.
As they progress, they rehearse a range of essential reading skills; matching letters to sounds, blending, segmenting, tricky words and reading full sentences.
Click on the link to find out more or contact your child's class teacher directly.
www.teachyourmonstertoread.com/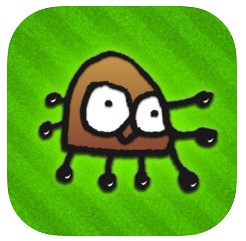 Cambugs (click for link to APP store) is a series of three FR
EE apps for supporting phonics learning at home. Compatible with iPads and iPhones.
There are three apps-
Cambugs Letter Sounds - suitable for Reception and focuses on letter sounds.

Cambugs Phonics - suitable for Reception and Year 1, focusing on common digraphs and a trigraph 'igh'

Cambugs First Words - suitable for Reception, Year 1 and Year 2 focusing on reading common key words by sight.
The apps are designed for adults to guide their child through rather than the child completing the activities on their own. Evidence shows that an adult guiding their child through an activity and being active has a greater impact on their child's learning. A very helpful aspect of the app is that it gives a sound hint so children,parents and supporting adults can all hear the correct sound. It means we are all sounding out from the same phonic song sheet so to speak. The children love this app too as they collect a bug for every sound they learn.
The app is compatible with iPads and iPhones. There are three videos to watch which will help you find out more about Cambugs. There is also a short tutorial when you have downloaded the app.
Watch these videos to find out more about Cambugs: