Calendar Competition
FORAS recently held a competition - enter your photo, drawing or painting of 'My Favourite Place in the Village' for the chance to be featured in a calendar for 2018.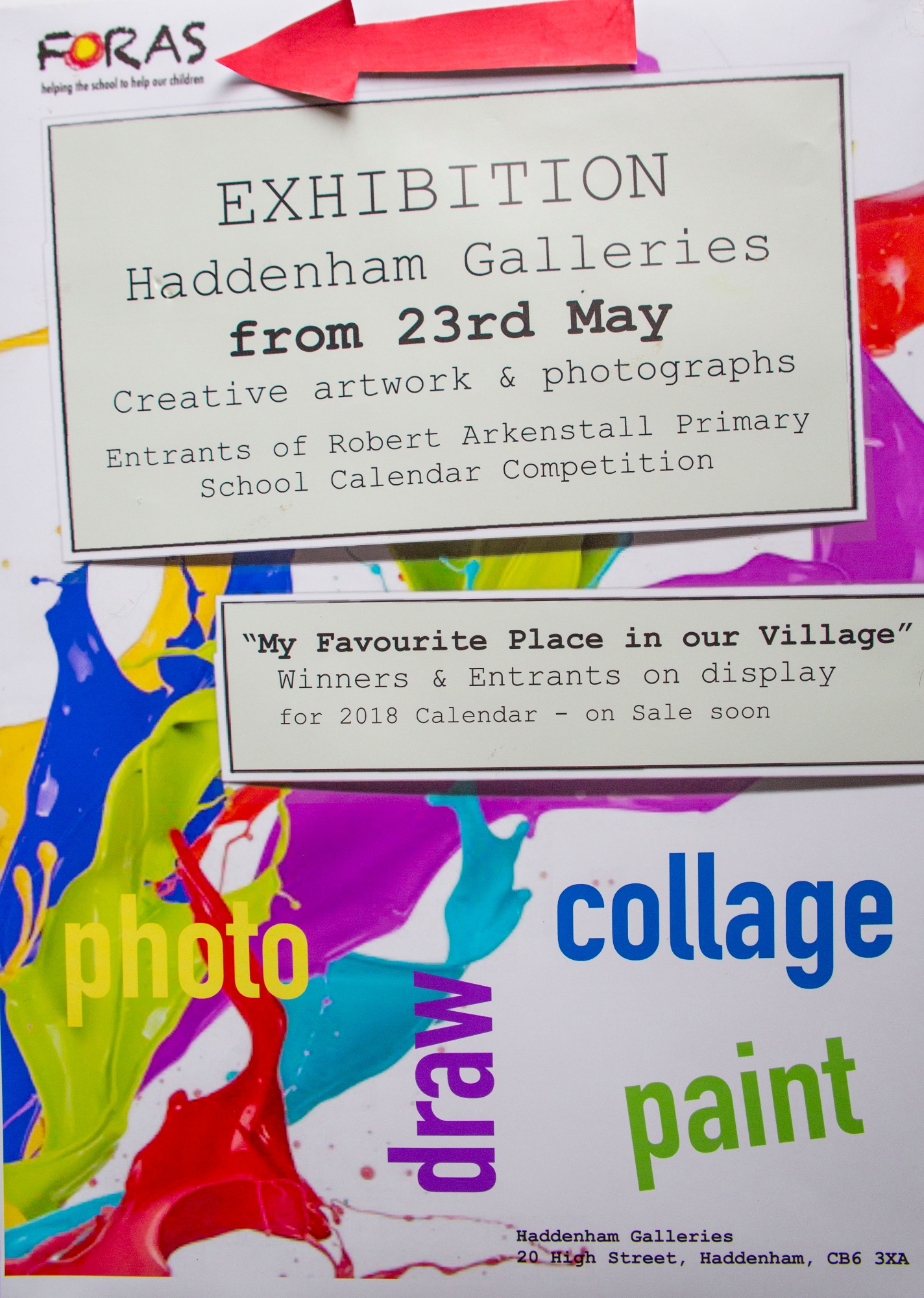 The competition was very popular with a lot of entries - they have all recently been on display at Haddenham Galleries so I expect many of you will have seen them.
Here are a few of the entries and some of the winners. The rest can be seen over in our website gallery! Click the link!
http://www.robertarkenstall.co.uk/gallery/?pid=8&gcatid=1&albumid=58