making Jewish Sukkah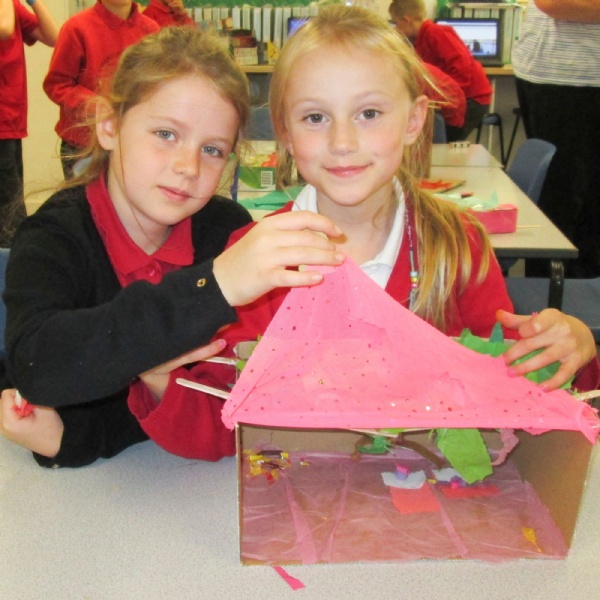 Saturn class building and decorating their Jewish Sukkah.
In their RE lesson the children had been learning about the Jewish festival of Sukkot -- known in English as the Feast of the Booths. This is a celebration that commemorates the temporary shelters that Hebrews lived in for 40 years while they crossed the Sinai desert after leaving Egypt.
They built a large shelter outside that they could go into and also they made small model shelters in class.