Jumanji Jungle assembly
Staff enter the jungle for this amazing assembly!
Mercury class presented an awesome assembly based around 'Jumanji'. Children from the class represented various teachers in KS2 and they worked together to get out of the jungle. However the teachers had weaknesses, and one by one these weaknesses led to them falling by the wayside until just one was left..............
The awesome team was led around by Mr Miller.
Mr Fisher's weakness was the' Floss Dance' - he didn't last long!
Mrs Bonney'e weakness was getting her hair wet! Needless to say in the jungle she didn't last long either.
Mr Hodge's weakness was being late - he did quite well for a while..........
Mrs Jaworski's weakness was fluffy unicorns - surely they don't have them in the jungle?
Miss Hew-Martin's weakness was being forgetful - luckily she had some help to remember and was the awesome winner!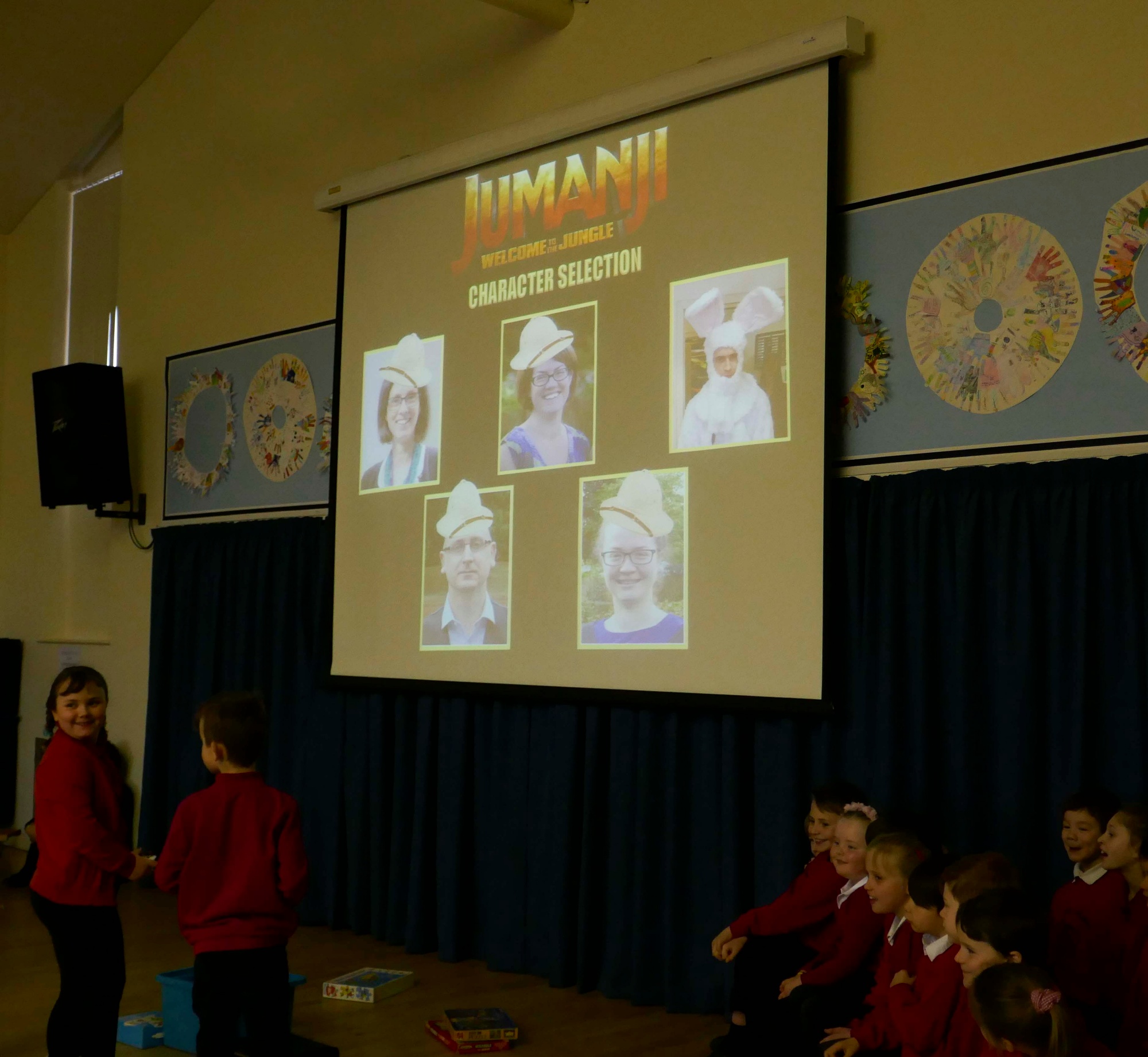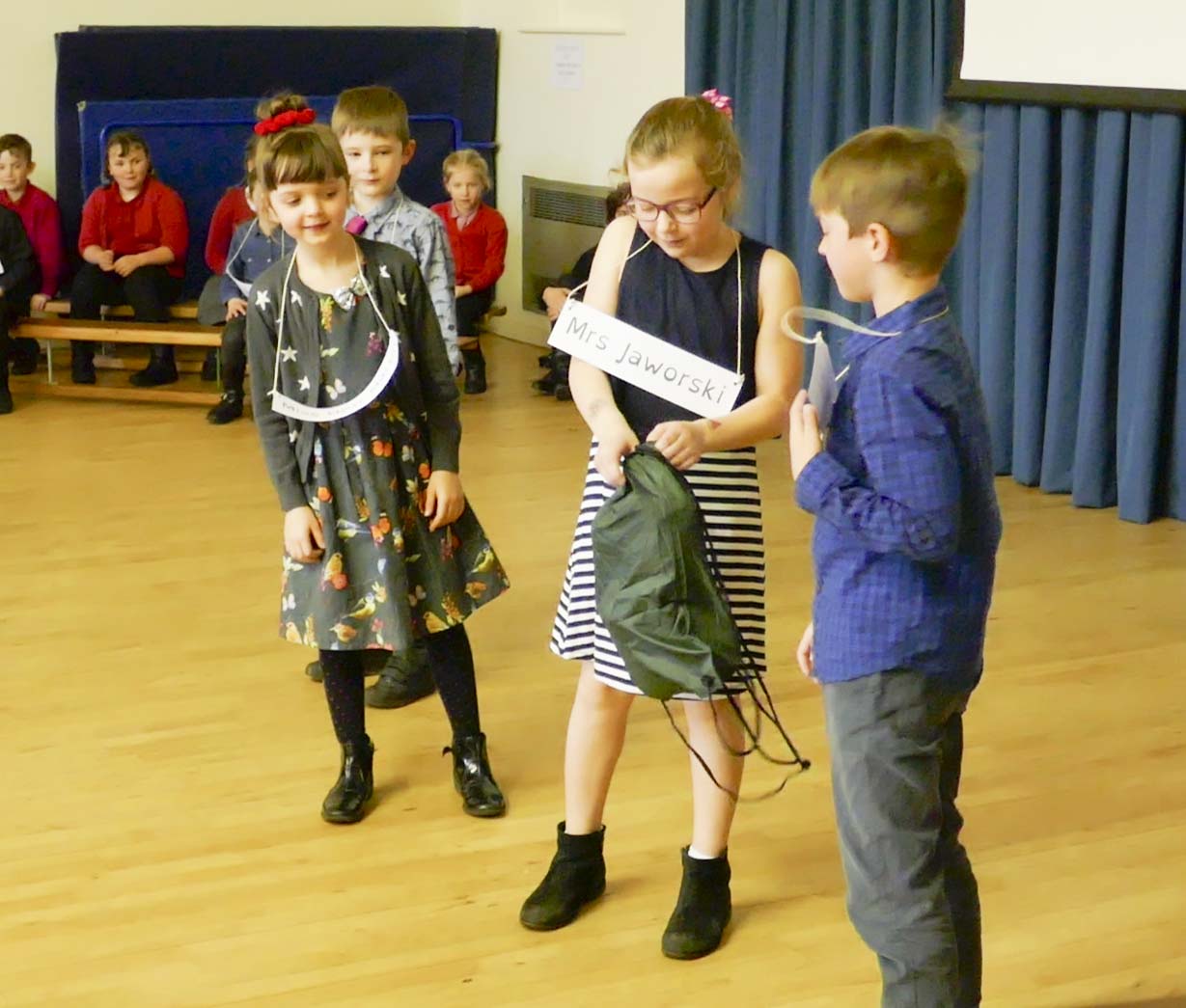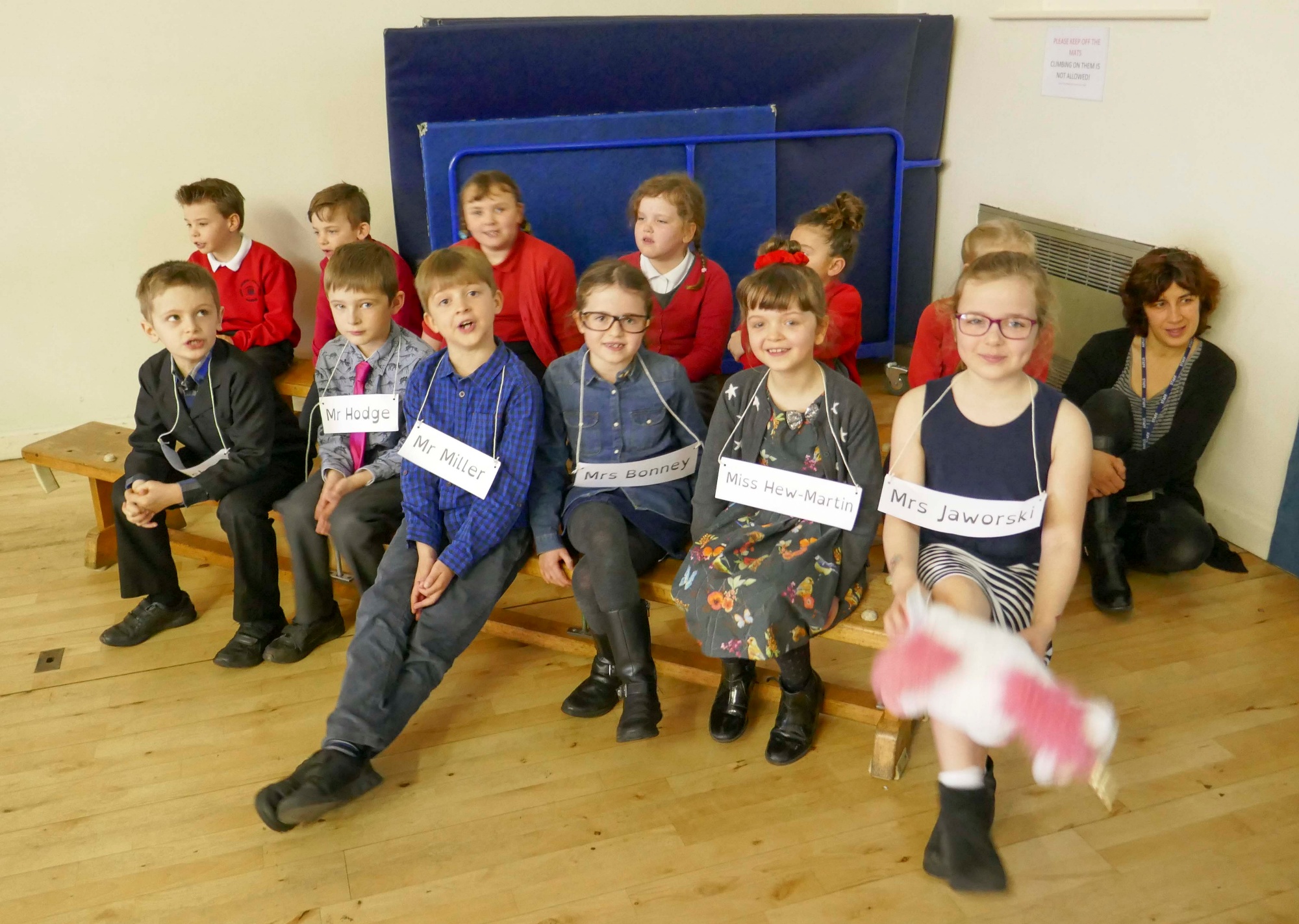 In between the rounds of Jumanji the children told us bout the things they had been learning in class. They had learnt about heroes such as Hercules in Greek Mythology. We watched their 'Water cycle dance' they had practised in PE. They told us about their rainforest learning - they had also made some amazing dioramas. They finished up with a song - awesome assembly Mercury Class!
Watch some of the highlights in the video below.......