Lovely to see so many Parents pop in after school Last Week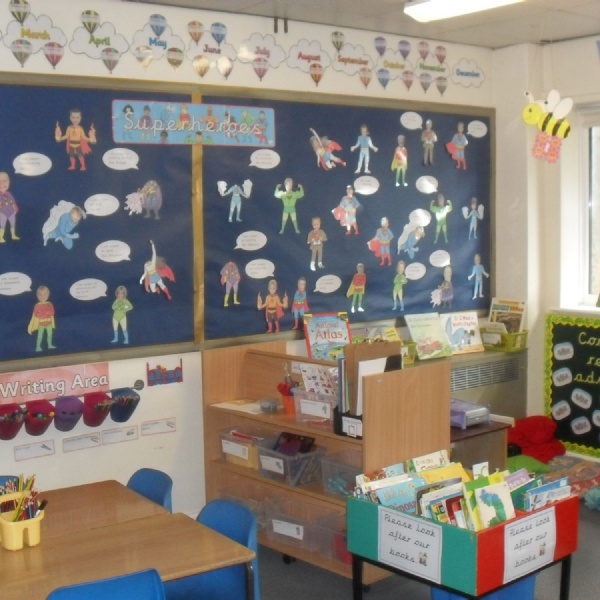 The children enjoyed showing their parents Star Classroom and the tuff spots were enjoyed by lots of little brothers and sisters too.
The children showed their parents the super hero display and explained what they are really super at. What a super lot!