Jupiter's Class Assemby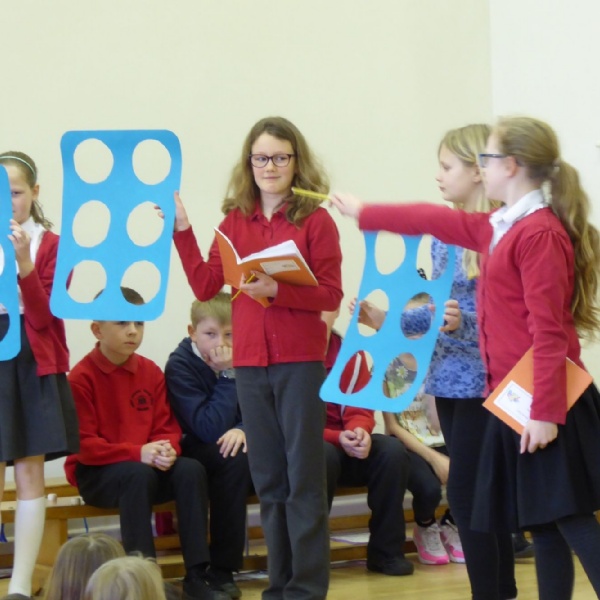 On 1st March it was the turn of Jupiter class to tell their parents what they had been up to!
The children of Jupiter class were keen to show their parents and the rest of the school what they had been learning in class this term. They started off by telling us about growth mindset with a special appearance by 'Captain Mindset'. (We still don't know who he was or where he came from!)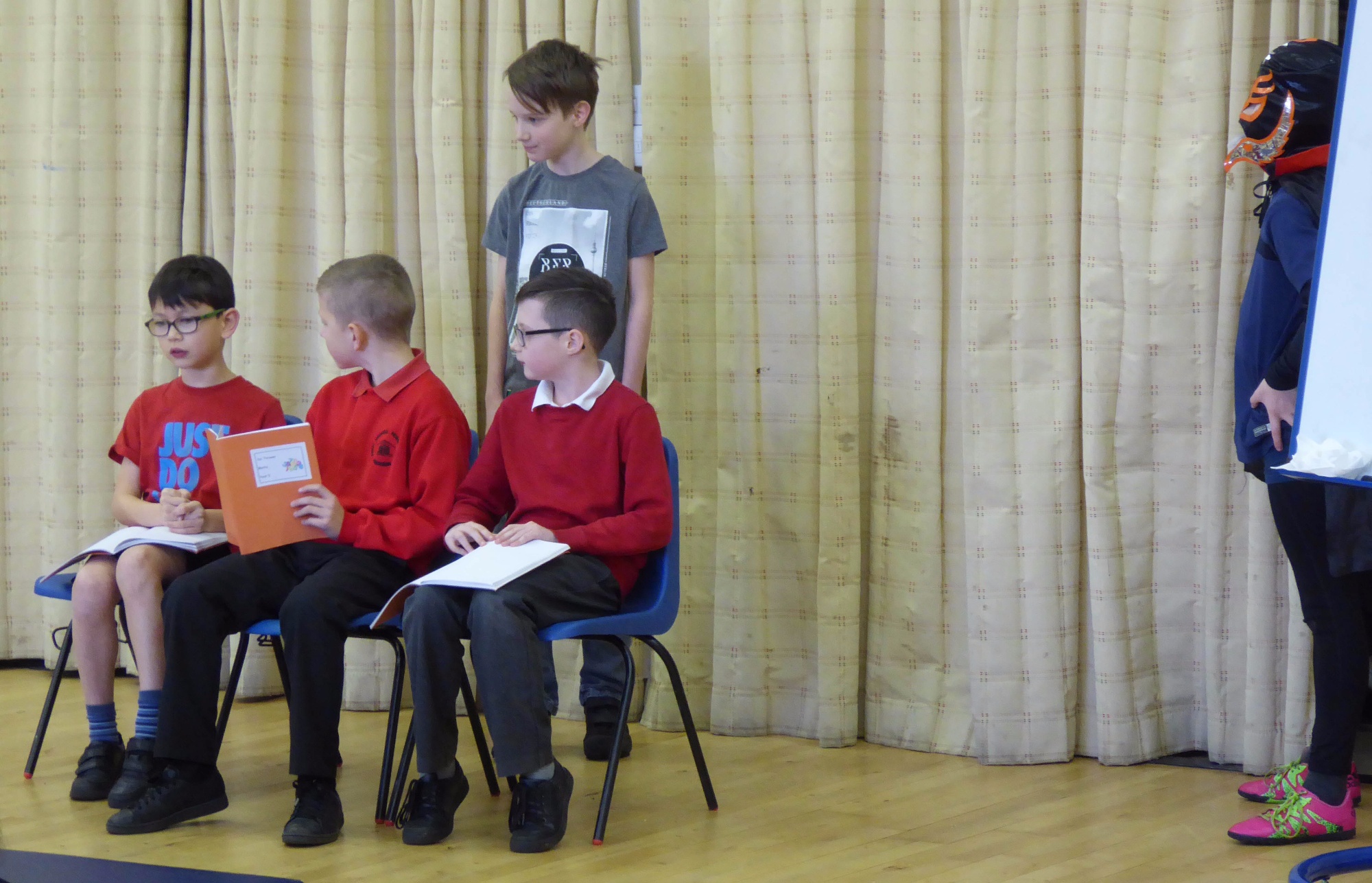 After that we learnt about 'Build it, Say it, Write it, Draw it' - a way of helping with maths problems using various apparatus to help illustrate the problem. Numicon, cuisinaire, bar models, counters and enthusiastic learners!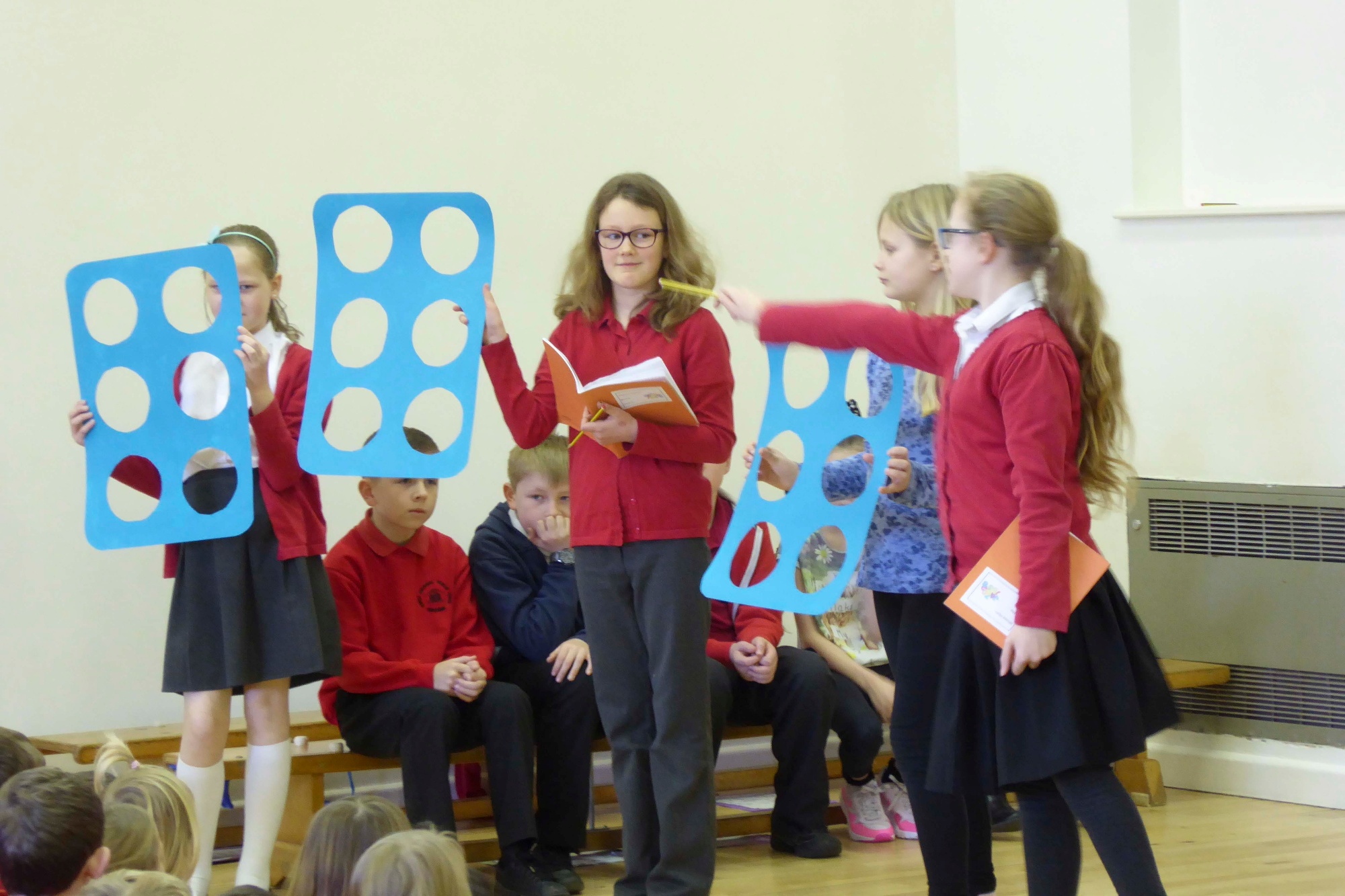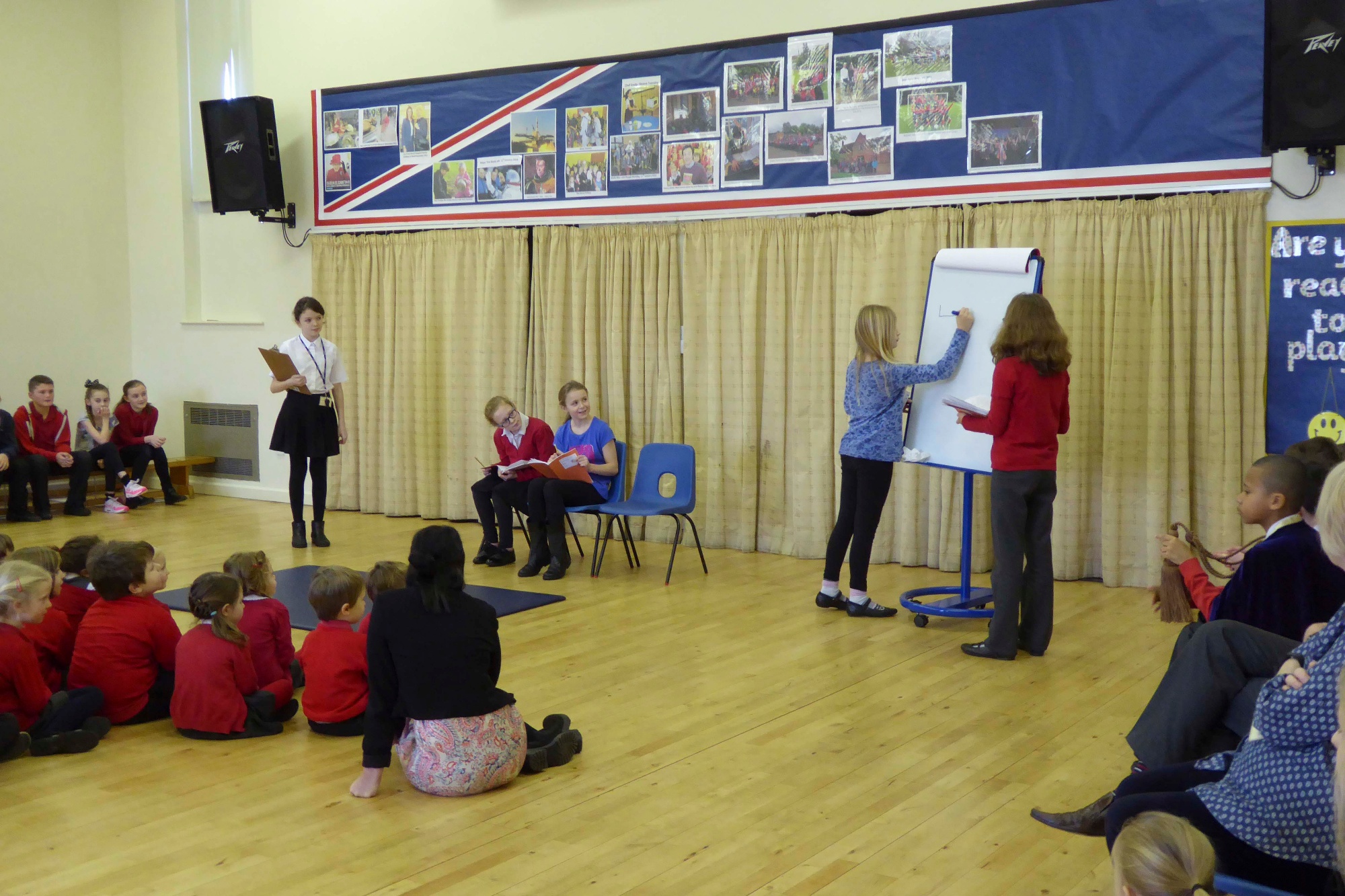 The next item showed us what they had been learning about 'Our Changing World' and they demonstrated how coastal erosion takes place with waves and storms causing cracks in cliffs. These then erode more, to form caves, then stacks and stumps and they sang a song to help us all remember what happens. (To the tune of 'Heads, Shoulders, Knees and Toes' - you had to be there.....)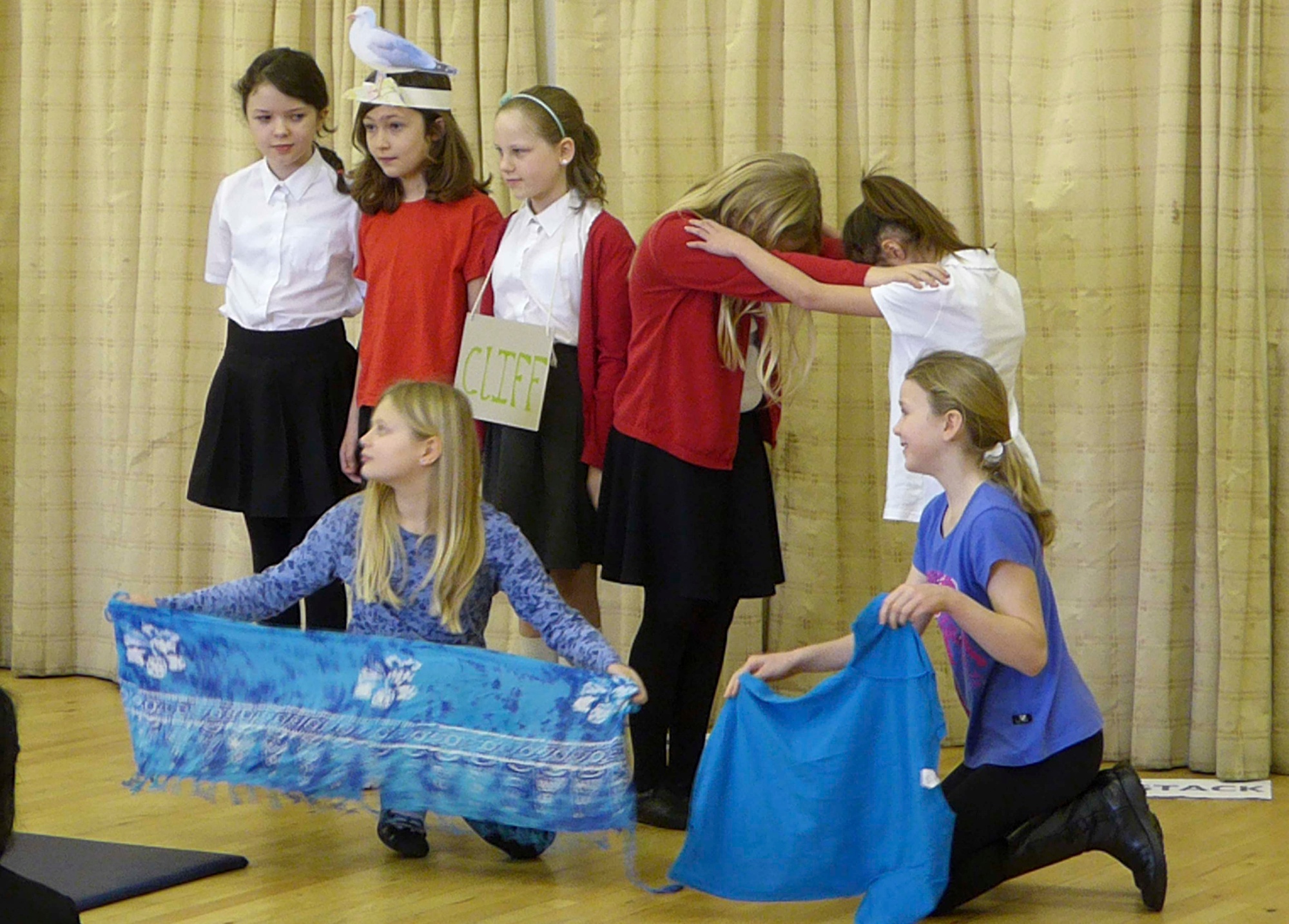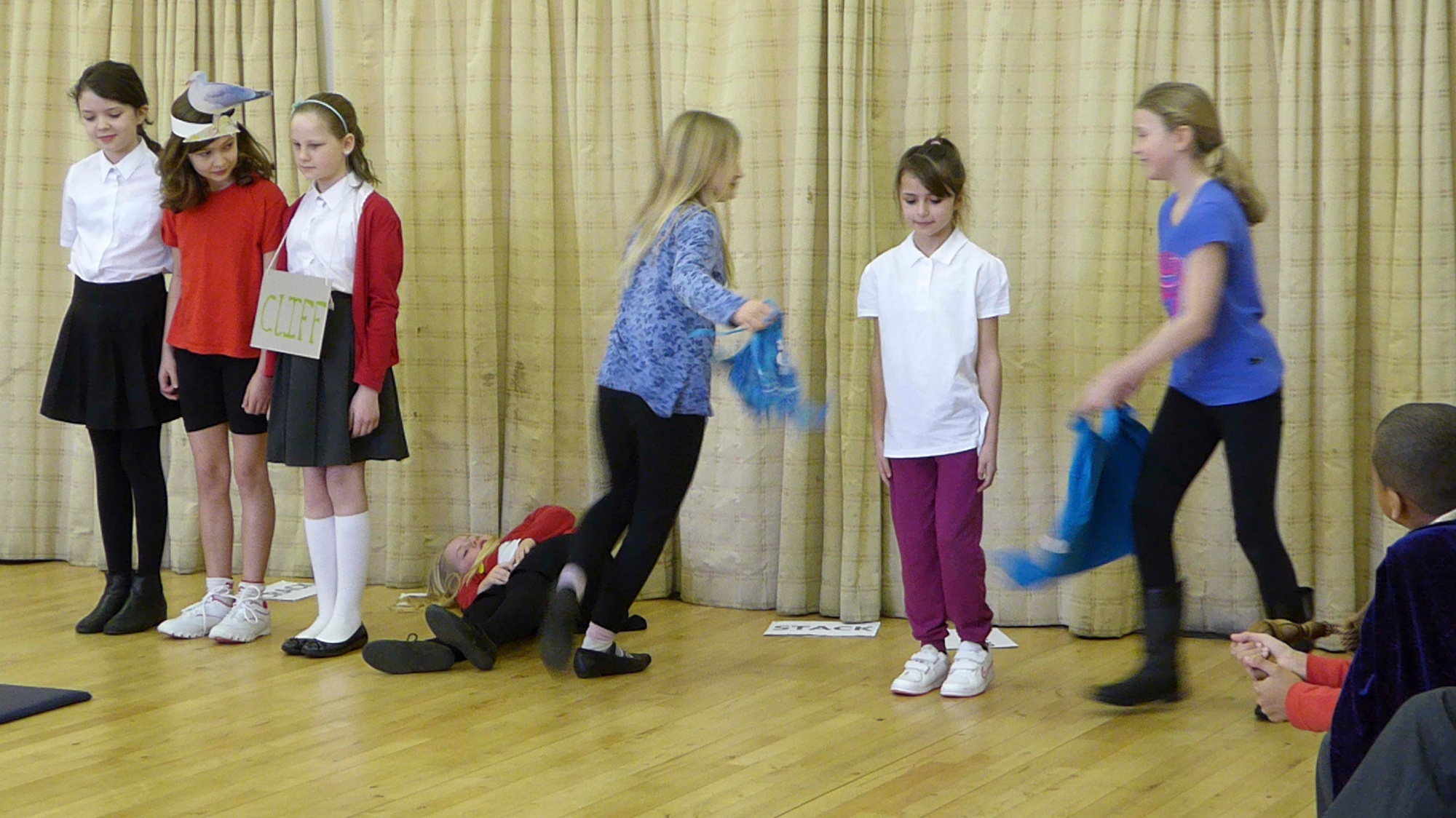 They also told us about their persuasive letter writing -

To finish off they told us about Skip 2B Fit and the two minute challenge with some excellent skipping from some of them. Captain Mindset came back to encourage one of the skippers who was finding it challenging and he even demonstrated some skipping himself - Still don't know who he is but those pink trainers look familiar........
Well done everyone in Jupiter class - a very interesting and informative assembly.